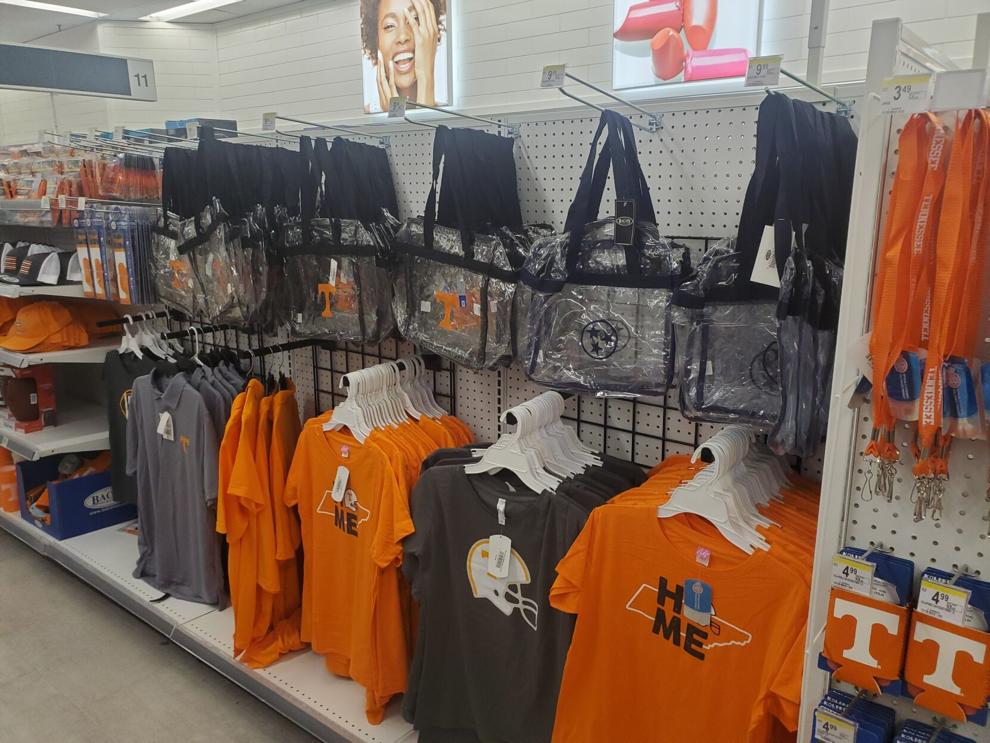 Nothing can compare to the atmosphere of a college campus on game day. The tailgates, excitement and school spirit are something you can't understand until you've experienced it. And in that experience, there is a strong desire to participate — regardless of your age or affiliation. What's a better way to rep UT than to sport the colors of Rocky Top?
But of course, the price of Vol merchandise can turn anyone away. Luckily, Knoxville is Vol Nation, and UT goods can be found just about anywhere — and usually at a reasonable price. Whether you and your student are looking for shirts, novelty cups, pompoms or home decor, you can find all of your Rocky Top needs for a significantly lower price than you would shopping at any UT affiliated store.
Department stores
A quick trip to any major retailer will demonstrate just how deep the Orange and White runs in Knoxville. Walmart, Target, TJ Maxx and more have UT merch for people of all ages — and even pets! T-shirts and pants with a plethora of UT logos and slogans in various colors can be found for as low as $11. Baseball caps only cost around $15. Don't forget UT has a clear bag policy for games, but at Walmart, you can purchase one for only $6.88. All of the goods are official, too.
Convenience stores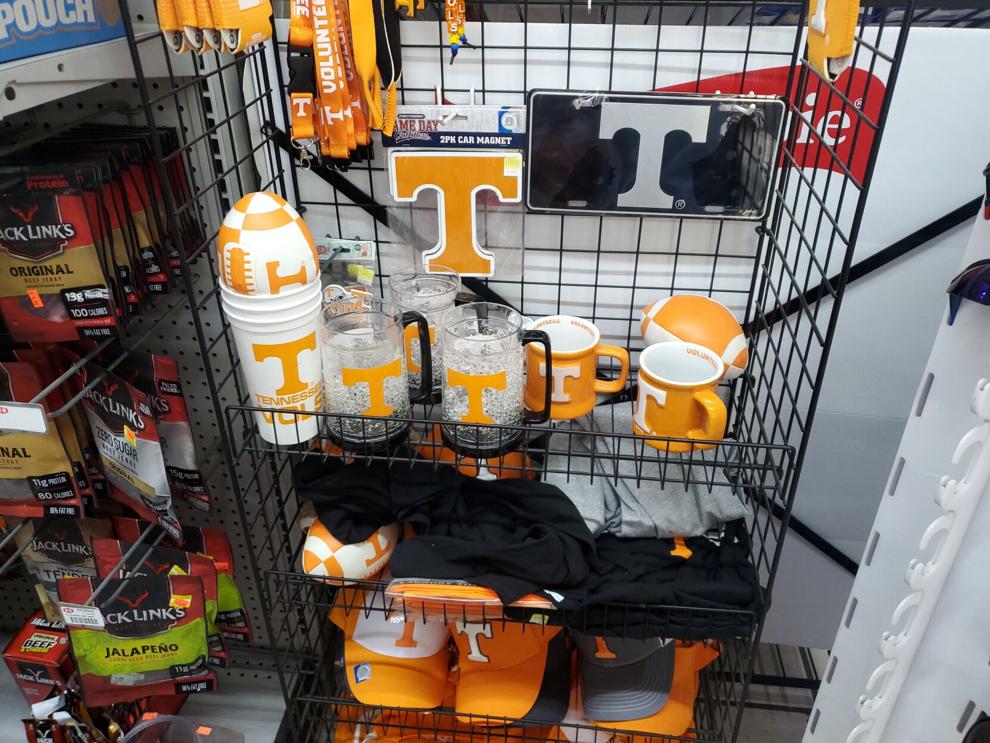 Looking for a key chain, koozie, license plate, hat or even a mug? Or, did you get stuck in traffic and need to grab something UT-esque before the game?
Rocky Top runs so deep in Knoxville that you can find a majority of these items and more at gas stations and convenience stores, like the Shell Station and Walgreens.
Second-hand / thrift stores
If you have some extra time this weekend, make finding cheap, high quality UT merchandise with your student fun and explore any of the local thrift stores in Knoxville. Whether you choose to go to Goodwill, KARM or Ladies of Charity, it's guaranteed you'll see that oh-so familiar shade of orange on a shelf or a hanger. Usually, UT goods found at thrift stores are reasonably priced and can go for as low as only a few dollars.
Places like Plato's Closet are other alternatives if you and your student are specifically looking for UT apparel. Although, this will cost more than a trip to the Goodwill.
Online retailers
If shopping just isn't for you or your student, ordering UT goods and apparel and having them delivered before Parents Weekend even starts is another alternative. However, the prices are higher than what is available in most Knoxville retail stores.
Explore Knoxville and spend time with your new college student this weekend. Whether you are shopping for yourself or your student, there is something UT themed that you will enjoy. Just keep in mind, whatever you are about to buy on campus is probably only a 15 minute drive away for half the price.