Fruit Jar Alley opened a new location in Knoxville near the end of June.
Fruit Jar Alley is a family-owned clothes and items store with two other locations in Newport and Pigeon Forge. They opened their new location in Market Square on June 26 and held a grand opening for the store on Aug. 20.
Owner Allison Manes opened the first Fruit Jar Alley in her hometown of Newport, Tennessee. She started the business to help revitalize Newport before expanding into other areas in Tennessee. She also started the business with her husband Eric Manes, otherwise known as "Digger" from "Moonshiners," who helps bring in business to the original store.
Manes discussed how they came up with the name for the store. She named the store after a notorious alley from her youth that had several bars that are no longer vacated.
"The concept of Fruit Jar Alley was to turn something that wasn't very good into something that was great," Manes said.
During the COVID-19 pandemic, Manes mentioned that the stores were surprisingly successful, which allowed them to open this new location in Knoxville.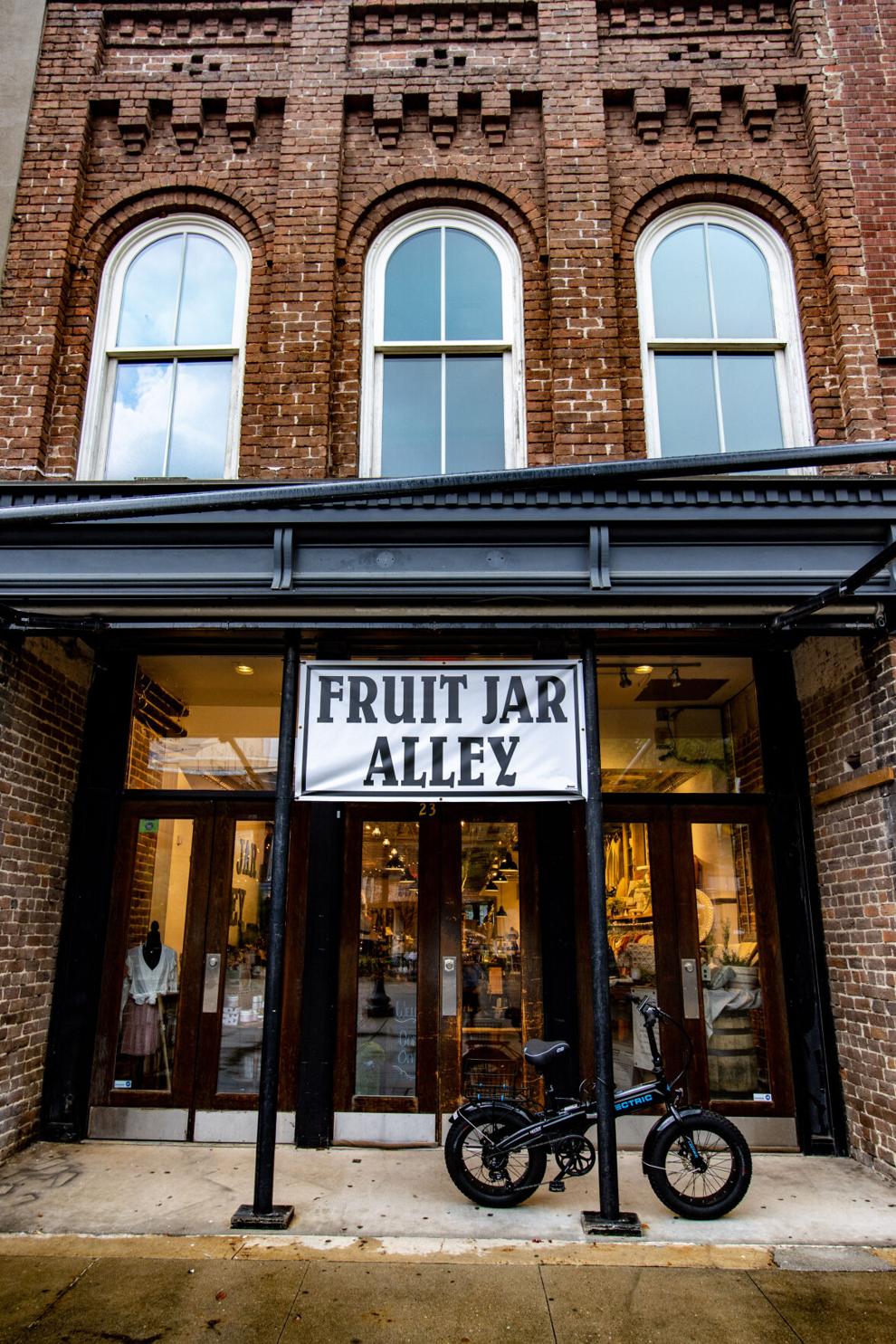 "We grew during the pandemic," Manes said. "We had about a 30% increase. Well I opened Pigeon Forge (store) during the pandemic. We did open during 2020. And this one, of course, I just opened in 2021. So we're growing through the pandemic."
The store offers a wide variety of products both online and in its retail locations in Knoxville, Pigeon Forge and Newport. The store is marketed as a boutique but features a diverse set of goods that go far beyond a traditional boutique.
"We sell everything in this store, from soap to dish towels to clothing," Manes said.
The shop takes pride in its variety, not only offering a large selection of clothing, jewelry and home goods, but keeping its stock updated with unique changes every other week. Fruit Jar Alley also offers seasonal items around holidays, and occasionally, features products from local artists and artisans.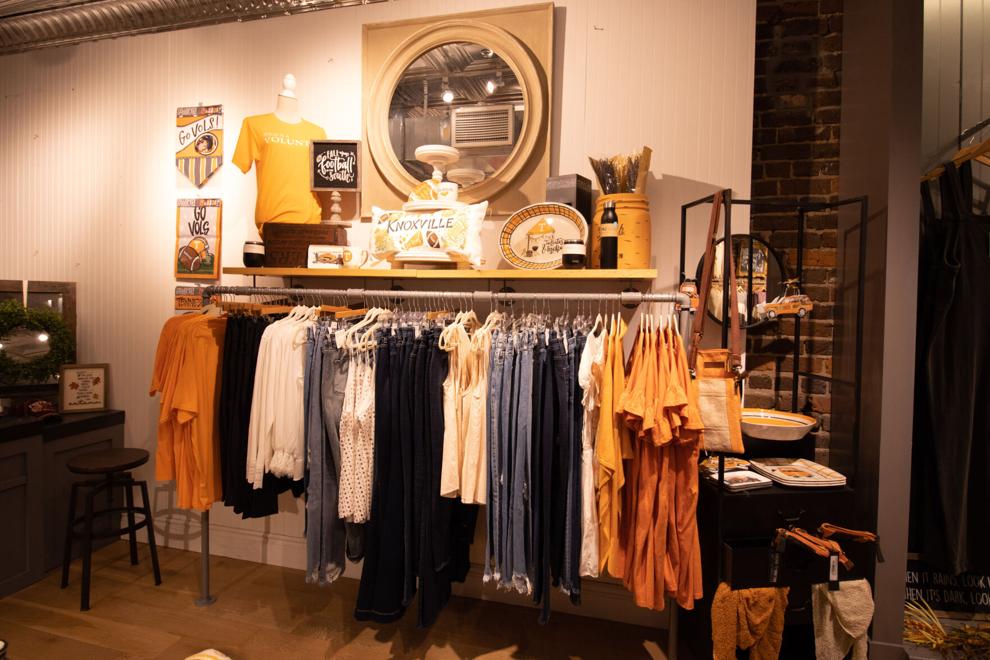 Full time employee Aubrey Stamey commented on the items they sell in-store.
"You can really come in and find anything for really anyone," Stamey said. "It's not just geared towards college aged girls, like most of the places here on Market Square downtown. You can find clothes for your mom, your grandma, your sister, anyone. And then, we have some guy stuff too."
Affordability is another important cornerstone of Manes' business, as her stores provide quality accessories and clothing for a reasonable price. The store sells various decorative items such as pillows, towels and charcuterie boards, in addition to a variety of Tennessee-oriented paraphernalia and merchandise.
"It's easy to be a buyer and just walk in and buy the best, but everybody can't afford the best," Manes said. "But you want as close to the best you can for a very reasonable price. That takes a little effort. I do work very hard as a buyer to make sure that I can provide that. And I think that's truly what sets us apart."
Fruit Jar Alley also has their names on lines of coffee, water and candles, establishing themselves as a merchant of many different types of products. There is also a website where customers can purchase many of the products offered at the retail locations, but it's not their main focus.
Manes decided to open a new Fruit Jar Alley in Knoxville because of the time she spent in the city when she attended the University of Tennessee. She reflected on her previous time, working at different boutiques before she moved back to Newport.
Manes said that they have felt welcomed in Knoxville since they opened over two months ago.
"We've been very well received in Knoxville," Manes said. "Knoxville has been very good to us as far as the community outreach and welcoming us in and nice publicity."
They hope to bring more to customers than just what they offer as they create a name for themselves during their time in Knoxville.
"They see that it's much more than a boutique and more like a mercantile," Manes said. "And so I think that they're just welcomed by that. And that's what I want the store to be, always inviting and welcoming. That's my number one priority."
They hope to keep the stores family-owned, as they look to provide more locations across Tennessee. They want to become staples of their communities that they serve. However, they don't want to create more than six stores at a time.
"It's all I can manage," Manes said. "That's about all I can do. My daughter-in-law works for me, and she's also part of the management staff. So between the two of us we juggle them."
Fruit Jar Alley hopes to provide Knoxville with clothing and goods as they interchange their stock each week. They plan to open more in the future, but will currently focus on the three that they have now.