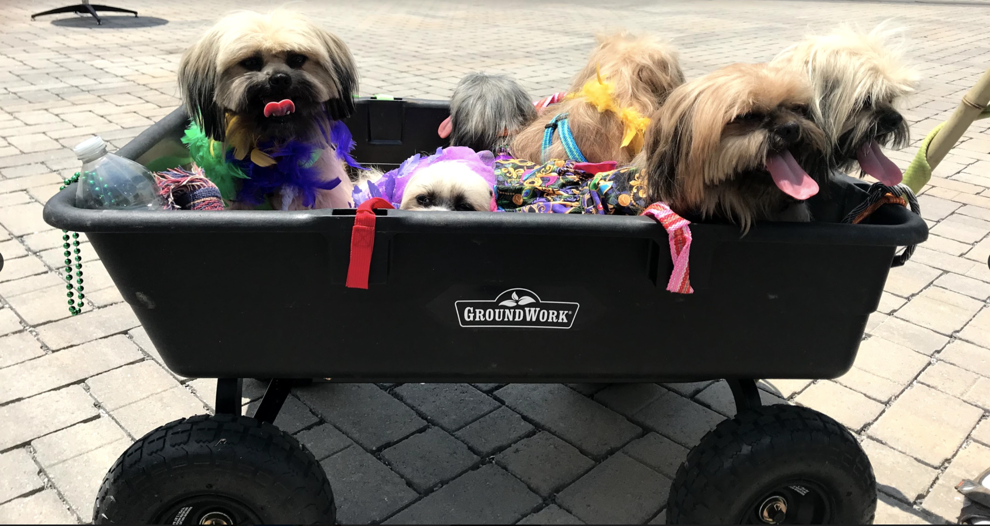 On June 26, local pet owners celebrated the return of Mardi Growl. With free admission for spectators and the public, attendees could bring their dogs and join in the festivities including vendor booths, food trucks, live music and a dog show. The dog show was hosted at noon and included seven different categories: Best Vol Spirit, Best Dawg Pack, Pet/Owner Look-alike, Best Dog Couple, Most Unique Mixed Breed (Mutt), Best Costume and Best Naked Dog.
At the park were plenty of dogs, some of them dressed up in cute outfits. Pet owners were also encouraged to dress up their furry friends in costumes as well as beaded necklaces. Various booths offered treats and toys that dogs could play with. Dotted throughout the park were also kiddie pools where dogs could take a break from the summer heat and take a bit of a bath.
This marked the 14th annual event for Mardi Growl. Hosted by the Young-Williams Animal Center, it is an event that brings awareness to both Young-Williams and other animal organizations in the Knoxville area. Some of the booths onsite included River Dog Bakery, Hydro Dog, Village Veterinary Medical Clinic and the Pet Well Clinic. 
On site was Young-Williams' mobile spay/neuter shuttle. 
"We have a mobile center that provides rabies shots and microchipping," Kat Stone, adoption manager at Young-Williams, said. "They can also set up appointments for spay and neuter. We offer a lot of pet services at the event."
Like other events within the past year, Mardi Growl was also disrupted by the pandemic.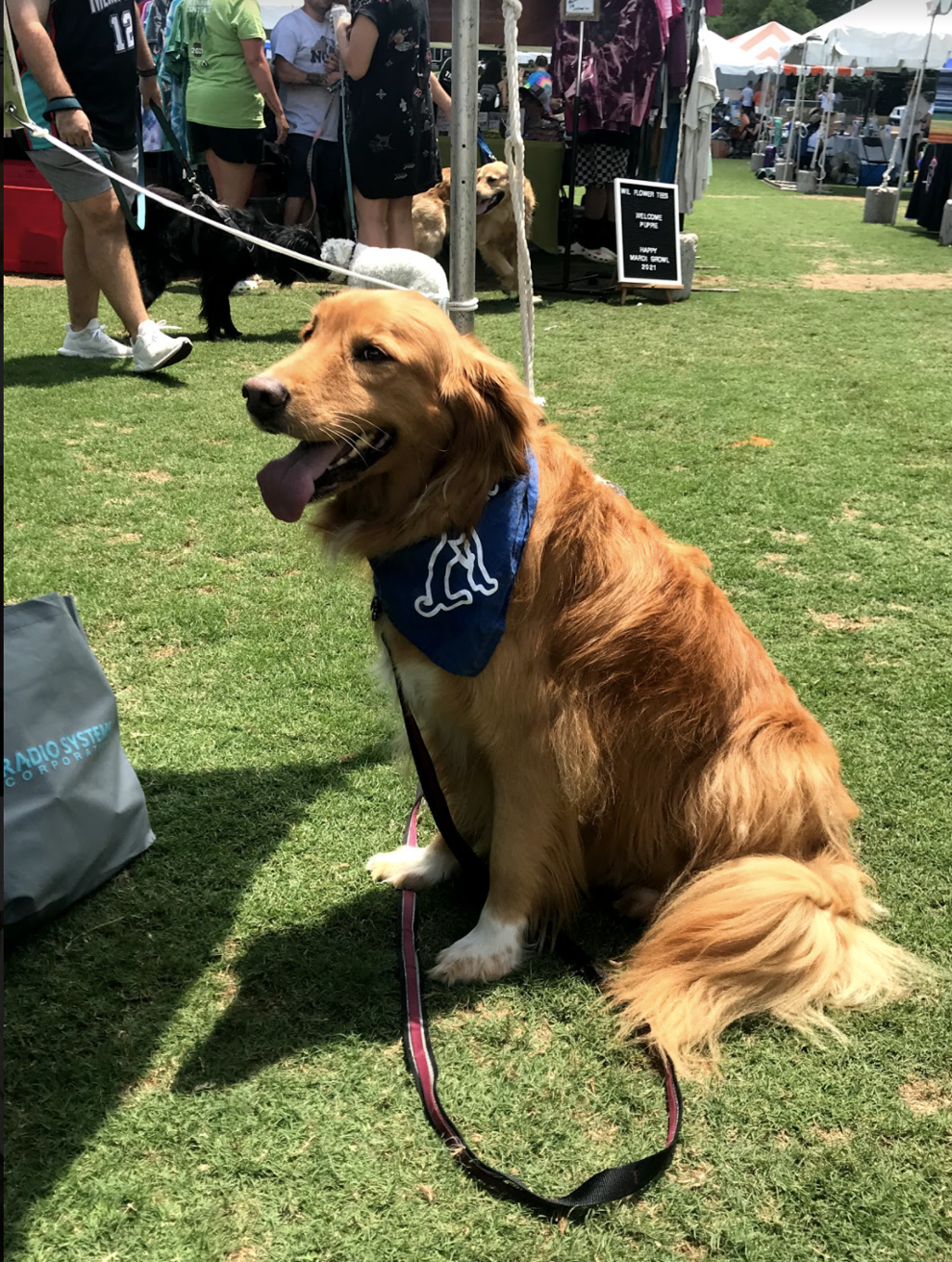 "We usually host this event in March, but we had to push it back because of the pandemic," Barry Rivers, facilities director at Young-Williams, said. "We didn't even have our annual parade this year."
Although Mardi Growl happened later than usual and without its annual parade, Young-Williams felt confident in hosting this year's event due to decreased COVID-19 cases and increased vaccinations.
Mardi Growl not only offered various pet services, but it also provided adoption services from different animal organizations. One of these organizations was the Volunteer State Doberman Rescue, a non-profit group that focuses on providing homes to the local Dobermans in Tennessee as well as nearby states. 
At their booth they had three Dobermans: Stella, Apollo and Angel. All three of them are currently up for adoption. To learn more about Volunteer State Doberman Rescue and their adoption services, you can visit their website here.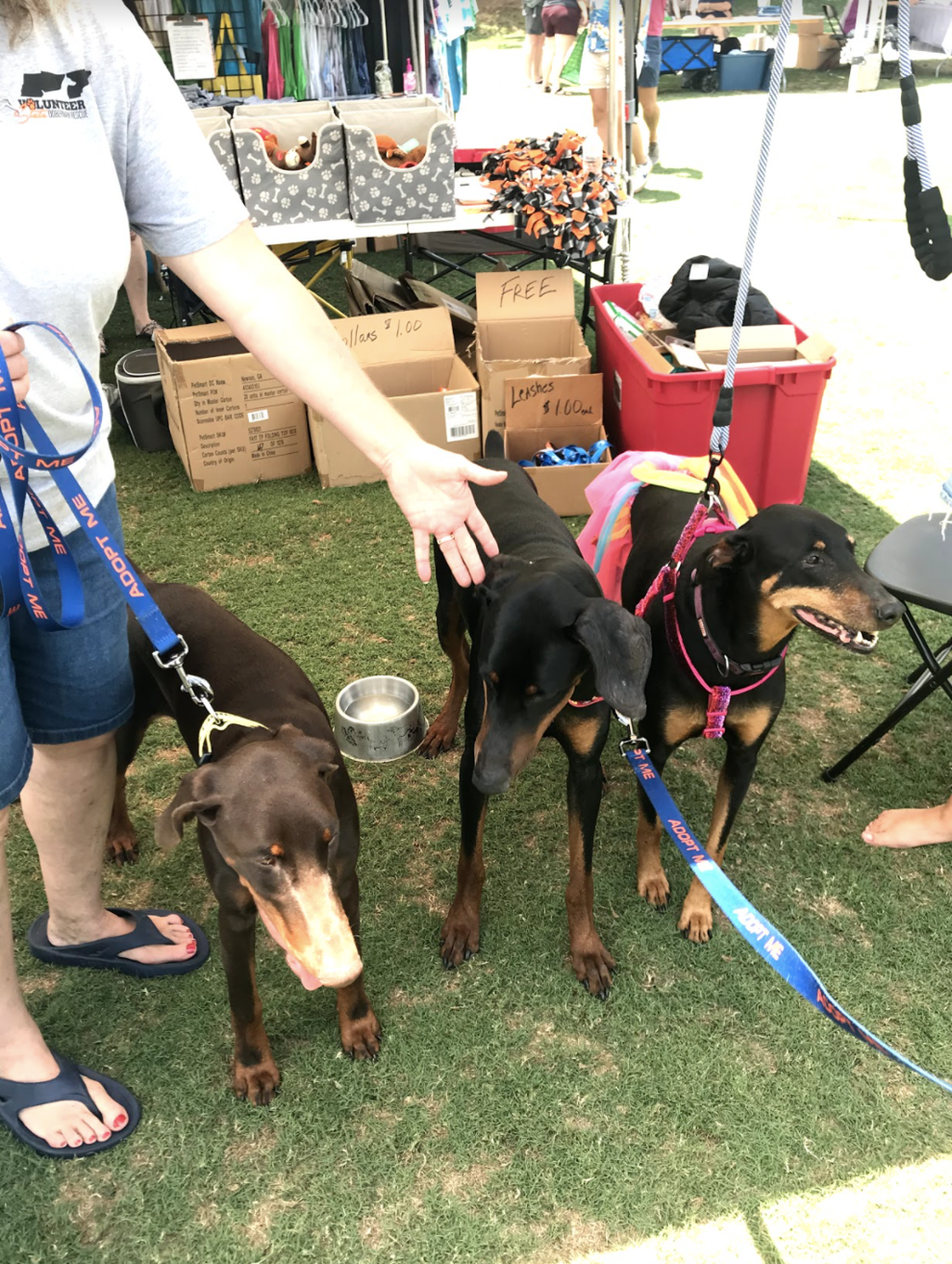 While Mardi Growl is a great event for pet owners, it also helps boost the number of pet adoptions.
"After the event, we see a huge influx of people looking to adopt," Stone said. "It really boosts the number of adoptions we see."
The Mardi Growl event at World's Fair Park concluded at 3 p.m. However, after the event was also an "after-pawty" at the Merchants of Beer, the sponsor of Mardi Growl this year. At Merchants of Beer was a random prize drawing for attendees, and dogs were welcome on the outdoor patio area.
"We are really thankful to Merchants of Beer for sponsoring the event, especially during such a weird time this year," Stone said. "We also want to thank everyone who came out this year to support us.
To learn more about the Young-Williams Animal Center and their services, you can visit their website here.