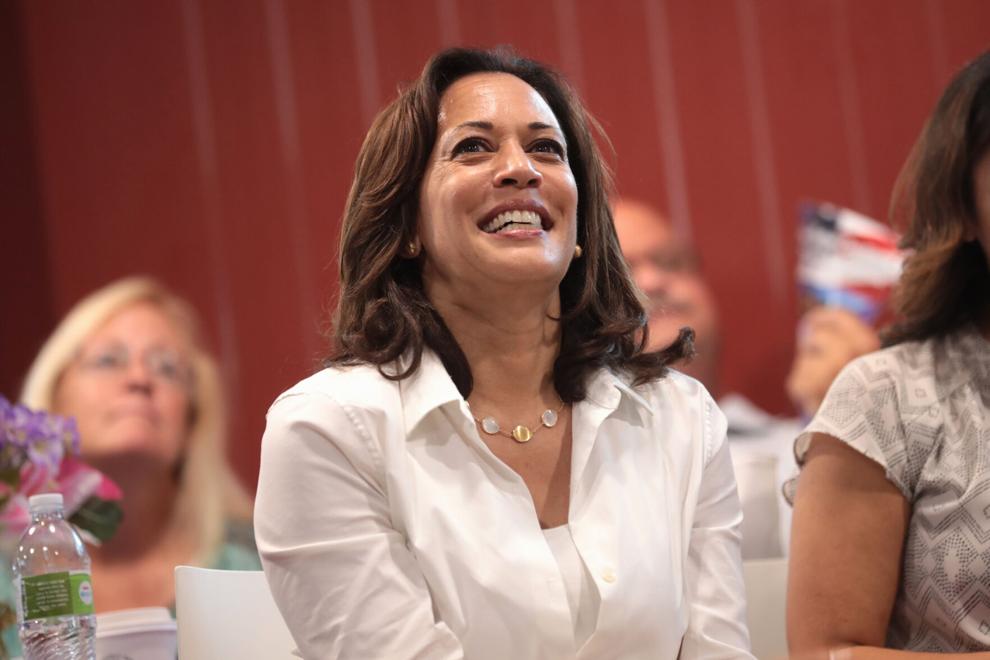 Although the United States has progressed throughout the years, there is still a long way to go in terms of equal representation.
One must be wary of what is called the "progress narrative," which is the thought that as time goes on, things get better.
This is not always the case, even though it can appear that way when thinking about the different things people have accomplished over the years.
Electricity has been developed and nearly every American now owns an iPhone. However, as has been made obvious due to recent events, the world – and America – is far from perfect.
According to an article from "The New York Times," out of the 992 most powerful people in America, only 180 of them identify as people of color.
Mathematically speaking, this means that 82% of the most powerful individuals in the country are white. As of today, America has only had one president of color and one vice president of color.
This percentage must be put in context of the reality of America's population makeup.
The U.S. Census Bureau statistics from 2019 show that of the 328 million people living in America, 28% are Black, Native American, Asian, Pacific Islander, "some other race alone" or "two or more races." Meanwhile, 18.4% of Americans are Hispanic or Latinx.
That being said, about 46% of Americans identify in these categories – which is nearly half. Why then do the people in power not accurately reflect the diversity of Americans?
This is something to keep in mind; while America has made significant changes over the years, there is a lot of ground left to cover.
The current vice president of the United States is the first-ever woman of color – and person of color – to hold the position.
Vice President Kamala Harris' parents emigrated from India and Jamaica. Harris's powerful position is a monumental feat for America, not only because she is a woman, but also because she can finally be representative of so many Americans.
Former President Barack Obama's election in 2008 was the first time a person who was not white was elected to the highest position in the country, 232 years after the country was founded, and Harris' election in 2020 was 244 years after America's founding.
Additionally, of the 25 people who command the largest police forces in the country, over half are Black or Hispanic. These individuals include David Brown of Chicago, Michael Rallings of Memphis, Danielle Outlaw of Philadelphia and Michael Moore of Los Angeles.
"Almost half of the district attorneys in the cities with the largest police forces are people of color," an article from "The New York Times" said.
Furthermore, there have only been six Supreme Court justices that have not been white men.
"Since the Supreme Court first convened in 1790, 113 justices have served on the bench. Of those, 107 have been white men," a CNN article said.
The people of color who have held Supreme Court justice seats have been Sonia Sotomayor, Clarence Thomas and Thurgood Marshall. The other women who have held these seats are Ruth Bader Ginsburg, Sandra Day O'Connor, Elena Kagan and Amy Coney Barrett.
The first-ever person to become a Supreme Court Justice who was not a white man was Marshall in 1967, which was 177 years after the Supreme Court first convened. The first woman elected was O'Connor in 1981, 191 years after the court first convened.
Only 23% of the individuals at the very top of the 25 highest-valued companies in the United States are people of color. Two of these people of color at the top of these popular companies are Satya Nadella of Microsoft and Shantanu Narayen of Adobe.
Further, there are presently only "four Black chief executives running Fortune 500 companies," and of the 99 people who own professional sports teams, only six are Black, Asian or Hispanic. These include Michael Jordan, owner of the Charlotte Hornets, and Kim Pegula, owner of the Buffalo Bills.
"There are currently no Black governors, and only two Black governors have been elected in American history," The New York Times said.
Lastly, out of the 435 people writing laws for the House of Representatives, just over a quarter -- 26% — are people of color. Just this year, Rev. Raphael Warnock was elected to be Georgia's first Black U.S. senator.
These statistics show that America is headed in the right direction, but there is substantial work to be done. With nearly half of Americans being people of color, perhaps in the future, those in power will reflect the Americans that they lead.