It's May the Fourth during the height of the pandemic. Most stores and restaurants have been shut down, providing only takeout for their customers. However, at the Token Game Tavern, Darth Vader and a detachment of stormtroopers deliver food straight to the customer's car.
It might be a bit surprising to see a stormtrooper deliver you food, but that's how Token Tavern decided to celebrate the "Star Wars" holiday of May the Fourth. These cosplayers were members of the 501st Legion, a world-renowned group of Star Wars cosplayers. During the lock down, some of its members had volunteered to help Token Game Tavern while it was shutdown.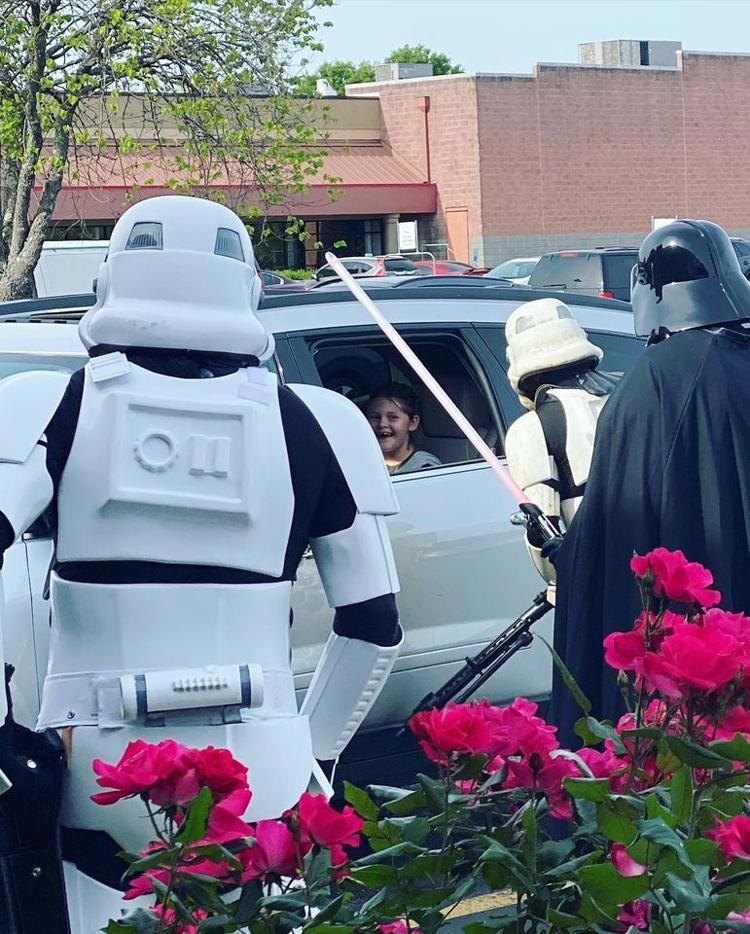 Token Game Tavern isn't your average bar. When its doors first opened in 2017, Token Game Tavern blended the social atmosphere of a bar with arcade machines and geeky posters.
"We wanted our bar to be all-inclusive, where people come here for their niche," Courtney Barry, the owner of Token Game Tavern, said.
Token Game Tavern had become a haven for adults who embraced their inner geek. They have regularly hosted social events such as video game tournaments, movie release night parties and cosplay contests. However, this became impossible once COVID-19 came to Tennessee.
When businesses first started to reopen, Token Game Tavern held off at first before opening its doors. The priority at Token Game Tavern was safety, not only for their customers, but for the employees that work there as well.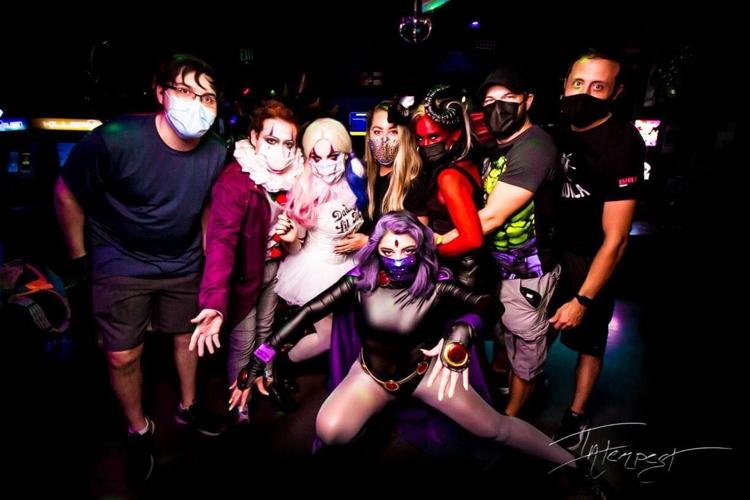 If you visit the Tavern now, you'll notice how the high tables were spread out, how the bar has been closed off with a clear plastic barrier and how arcade cabinets and pinball machines have been sequestered to their own corners.
Arcade machines can be rented to play for a certain amount of time and are sanitized before and after each customer plays with one. Customers and employees are required to wear masks while indoors. The bar undergoes a deep cleaning during each shift rotation. The Tavern now functions with half capacity, with guests being personally seated at their own tables. For the first time, the Tavern even has a wait list for when they hit capacity.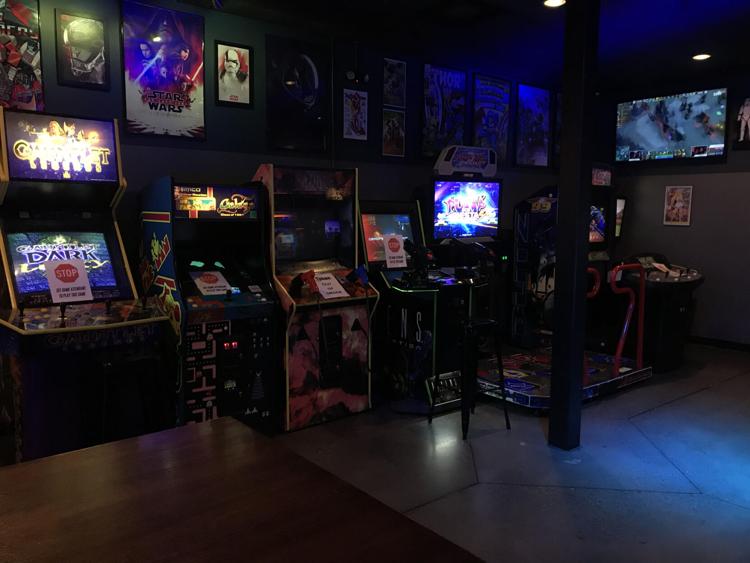 However, despite taking all the safety precautions they possibly could, Token Game Tavern, like many other small businesses now, are just barely scraping by.
"One of the biggest misconceptions is that if you reopened after the lock down, you survived. That's not true. The hard part that determines your survival is the next four to six months," Barry said. "The only thing that is keeping the doors open is the loan money we have, and with each month we finish in the negative, the more it eats into that loan money."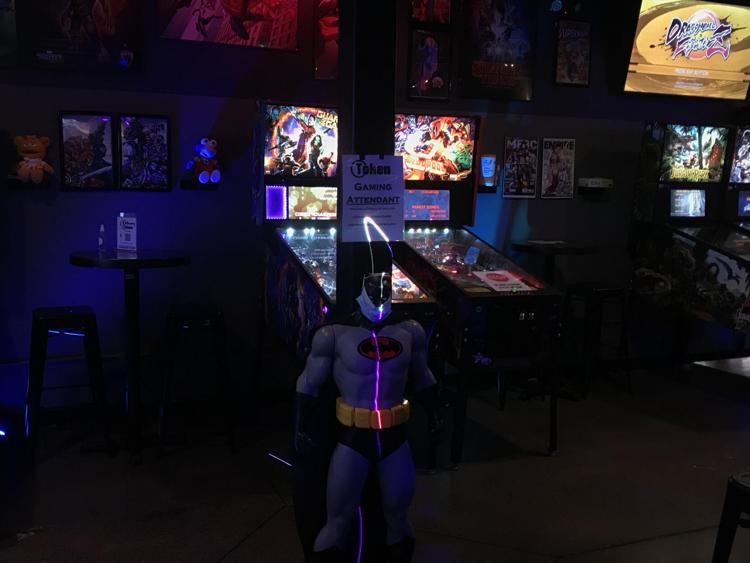 However, Barry has noted that she has seen a steady, positive trend of more customers coming to the Tavern. Some customers have confided in her that Token Game Tavern is the only public place they go out to because it's the only one they feel safe at.
What has helped Token Game Tavern stay afloat is support from the community and those who have called the Tavern home.
"What sets us apart from other bars is our cosplay and themed nights," Marya Barry, bartender and shift leader at Token Game Tavern, said. "We're the one place where people don't look at you weird when you're dressed in full cosplay. It makes you feel welcomed."
While Token Game Tavern is unable to hold its traditional events, they have found unique ways around the problem. When the Dragon Con event was cancelled in Atlanta, the Tavern decided to host their own event.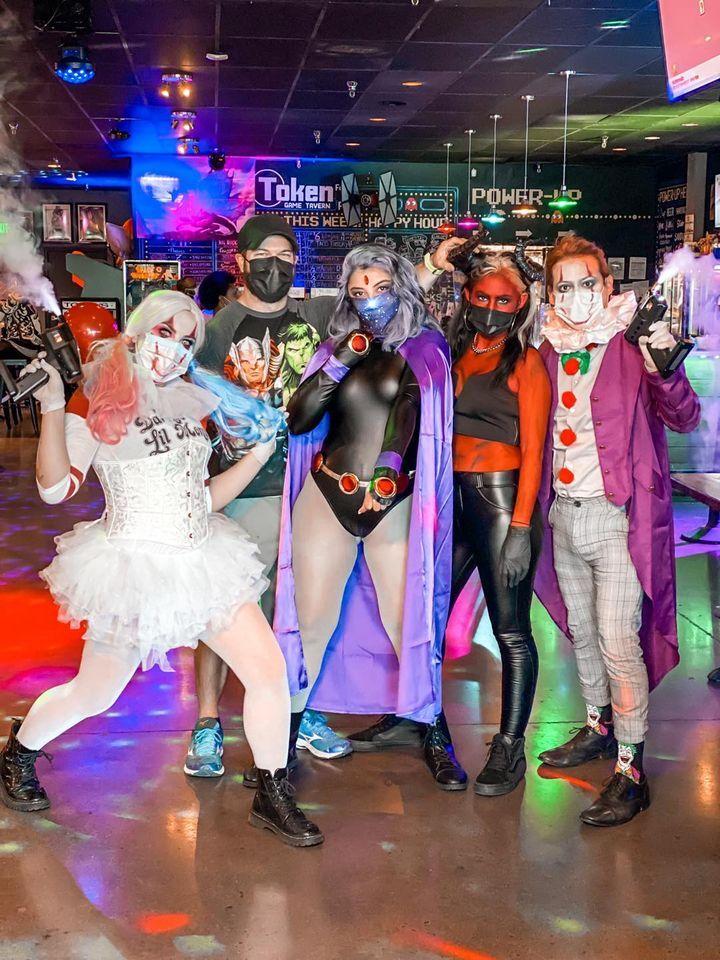 Staff and customers alike were encouraged to sport their favorite cosplay, and the Dragon Con online event was streamed to monitors all around the bar. Dragon Con night at Token Game Tavern was the most successful night for the bar since reopening.
"It is now more important than ever to support your local businesses," Barry said. "Every dollar is crucial, but we also have to choose safety. At times, that challenges our survival as a business."
The next time you find yourself feeling like getting a drink while getting your geek on, stop by the Token Game Tavern. Home to the geeks, gamers and cosplayers of Knoxville, it would be near impossible to find another place quite like it.