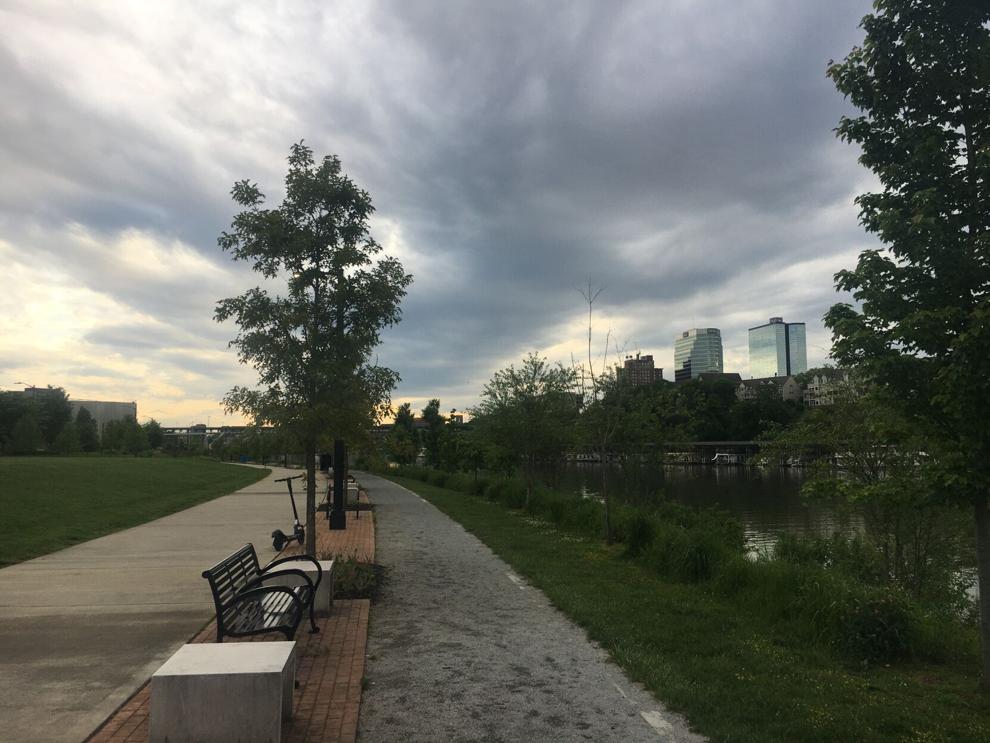 South Knoxville will have several new developments and projects to begin over the next year.
Two developments will start on Waterfront Drive. The Waterfront streetscape project will create new sidewalks and parking spaces, making it more connected to other South Knoxville areas. The South Banks project will create new apartment buildings along Suttree Landing Park. These projects will last about nine months.
Another development currently in the planning process is the Sevier Avenue streetscape project. This project will operate on Sevier Avenue, changing utilities, sidewalks and other aspects of the road, including a new roundabout. The city is working on a contract for this project. They hope to get a bid completed by this summer for a contract to start construction in the winter, which will last about a year to 18 months.
City of Knoxville downtown coordinator Rick Emmett oversees utilities, services and properties in Knoxville. He spoke about these upcoming projects and detailed how the Waterfront projects will add to South Knoxville.
"It ties in the Waterfront to Sevier Avenue and all the activity and all the commercial activities on Sevier," Emmett said. "And there will be parking down there, which parking is severely limited on Sevier."
Although these will take a while to complete, the projects will tie elements of South Knoxville together to make them more connected. Emmett also said that they are working to make sure that the construction won't be a burden to those living in the area, but he noted that it will be noisy and take up most of the road at times.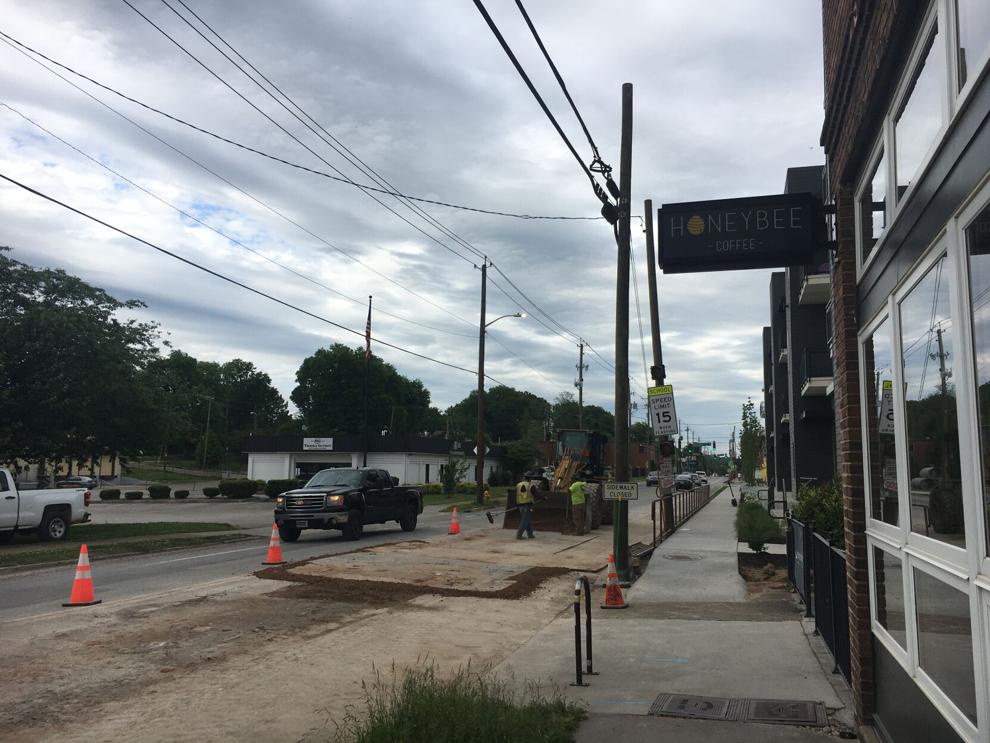 The Sevier Avenue streetscape project will operate on sections of the road one at a time, with detours created to keep traffic moving. The construction will be similar to the stormwater construction occurring outside of Honeybee Coffee, but hopefully with more traffic control and without cutting off access to businesses.
Along with these projects, there is a push for more public parking to alleviate some of the traffic flow in South Knoxville. A few areas in South Knoxville already provide public parking, but they are farther down on Sevier Avenue. They hope that the new sidewalks will incentivize people to walk more even if they have to park farther away.
Owner of South Coast Pizza and Alliance Brewery Chris Morton also spoke about these projects and how they will affect South Knoxville.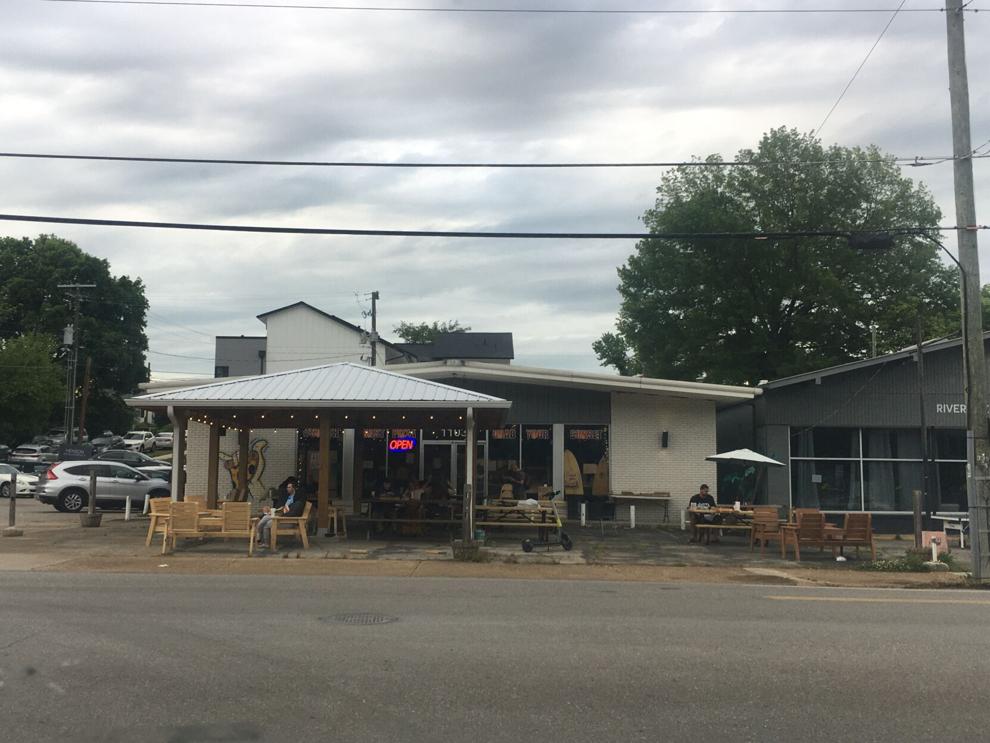 "It's going to hurt," Morton said. "But we knew what we were doing. We signed up for it."
Despite that, Morton believes that South Knoxville will continue to grow. He emphasized that people who understand South Knoxville will keep coming back regardless.
"We're still going to grow," Morton said. "In a way, the people that would come down here and not really get us anyway, those are the ones that are going to get weeded out. So, in my mind, if you really want to come down here, you're coming down here."
Morton commented on the parking and sidewalk situations. He believes that if people start walking around South Knoxville more, it will give them a better idea of what that part of town has to offer. He hopes that the new sidewalks will help with that understanding.
"When you're coming down here, you either live here or you play here," Morton said.
Morton also spoke about some upcoming businesses in the area, including his own grocery store. He mentioned a potential barber shop opening up, along with Redbud Kitchen, Kern's Bakery and a couple selfie studios.
Morton believes that the nature of South Knoxville will stay the same despite the new apartments and upcoming construction projects.
"It's really not going to change from its sort of gritty nature, like a beach town," Morton said. "The buildings aren't changing. The vibe's not changing. It's pretty well set as far as your core businesses, and none of us are going to fail. That's already well established. … Because the heart of this area [is] our businesses."
Emmitt hopes that these upcoming projects will continue to connect South Knoxville with Knoxville as a whole.
"I want [South Knoxville] to continue to prosper and grow in a reasonable manner that's suitable for everyone to live, work and play in peace," Emmitt said. "I want it to be where it's a good, walkable neighborhood and folks enjoy being over there and it can have a good quality of life."