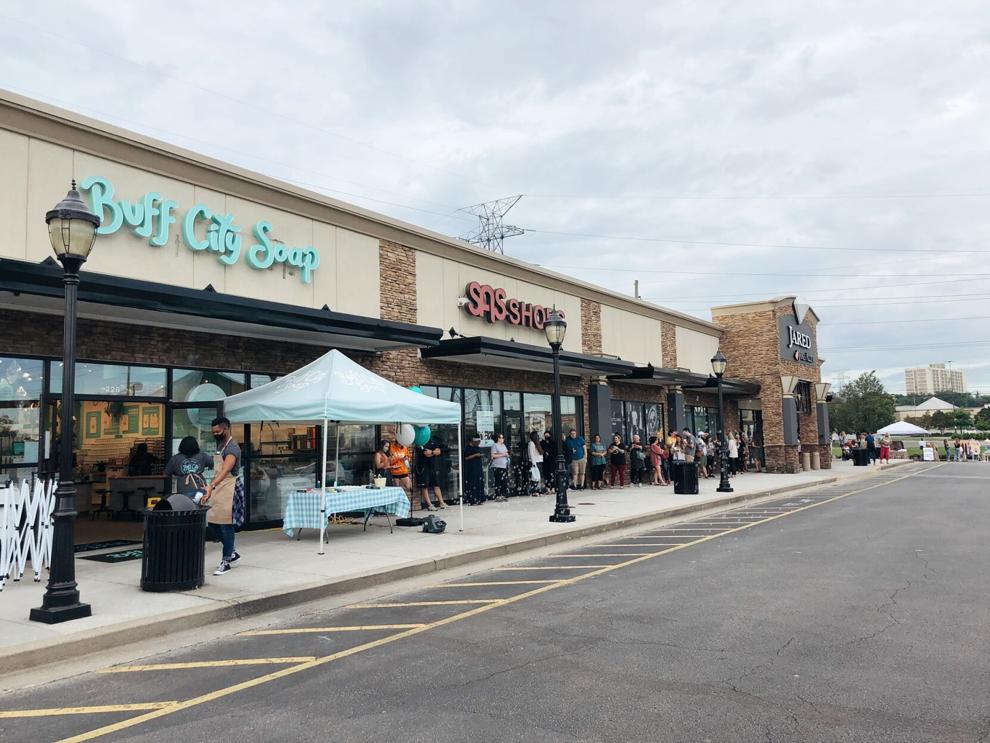 Buff City Soap has opened a new location in Knoxville, further expanding their outreach in the community.
Located inside the Centre at Deane Hill shopping center across from West Town Mall at 228 Morrell Rd., this is the third Buff City Soap location in Knoxville. The other two stores are located in Turkey Creek and Powell.
Founded in 2013, Buff City Soap offers a variety of hygiene products. Along with soap, they offer laundry items, bath bombs, beard products and body oils among other products. Everything is made fresh in-store using plant-based ingredients.
Brand development manager Kelly Billig summarized their product selection as "pretty much anything and everything you would want at a bath and body store."
This new location opened on May 20, but they will hold a larger grand opening on July 9 through July 11. The grand opening event will offer several deals for customers who attend, including 20% off your purchase, 30% off purchases of $100 or more, buy one laundry product, get one for $5 and also free soap for a year to the first 50 customers.
Currently, the soft opening has been successful. They have seen consistent business and positive reception from customers and the community.
Along with other stores, this new location contains a Soap Makery inside. Chief marketing officer Brittany Vick spoke about the quality of their products and the process behind making the soap.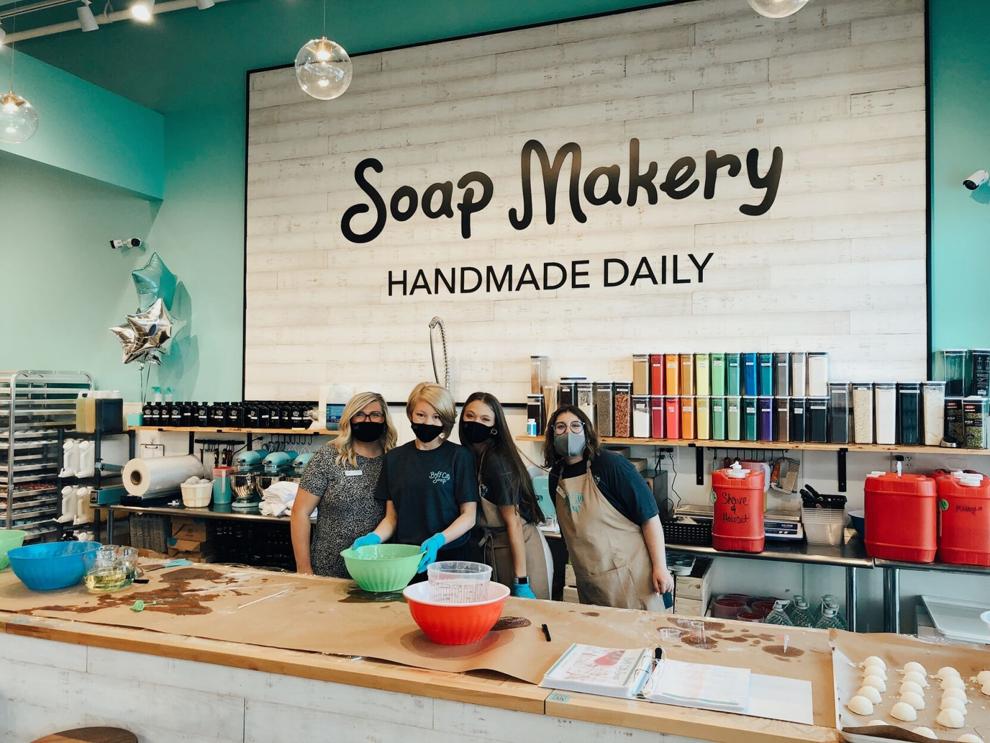 "They're free from a lot of the sulphates and dyes (found in most stores)," Vick said. "Being that they're plant-based, it's definitely better products to go on your skin. If you are someone who has sensitive skin or is cautious about what they use for skin care, I think our products definitely serve that need."
"In addition to that, they're all handmade daily in the store. So, when customers come in and shop, not only are they really shopping local but they are getting to see exactly what's going on their skin as the product is being made."
They encourage customers to join them during the soap making process. They allow customers to customize their soap with a variety of scents that can be combined. It's a hands-on process that doesn't feel industrial.
"If you're in the store shopping or even if you just come in to watch the soap being made, they're taking the raw ingredients, mixing those together and making the product before your eyes," Vick said. "No conveyor belts in our stores. You'll see a lot of baking racks and drying racks. It almost looks like a kitchen."
Along with the Soap Makery, each store provides scents based on location that help each store connect to individual communities. Senior marketing manager Sarah Woodford spoke about these scents.
"Each location has a local line, so it's specific to that market," Woodford said. "We have one called … Smokey Sunset for UT, and that's going to be different from a store in Georgia that has more local lines."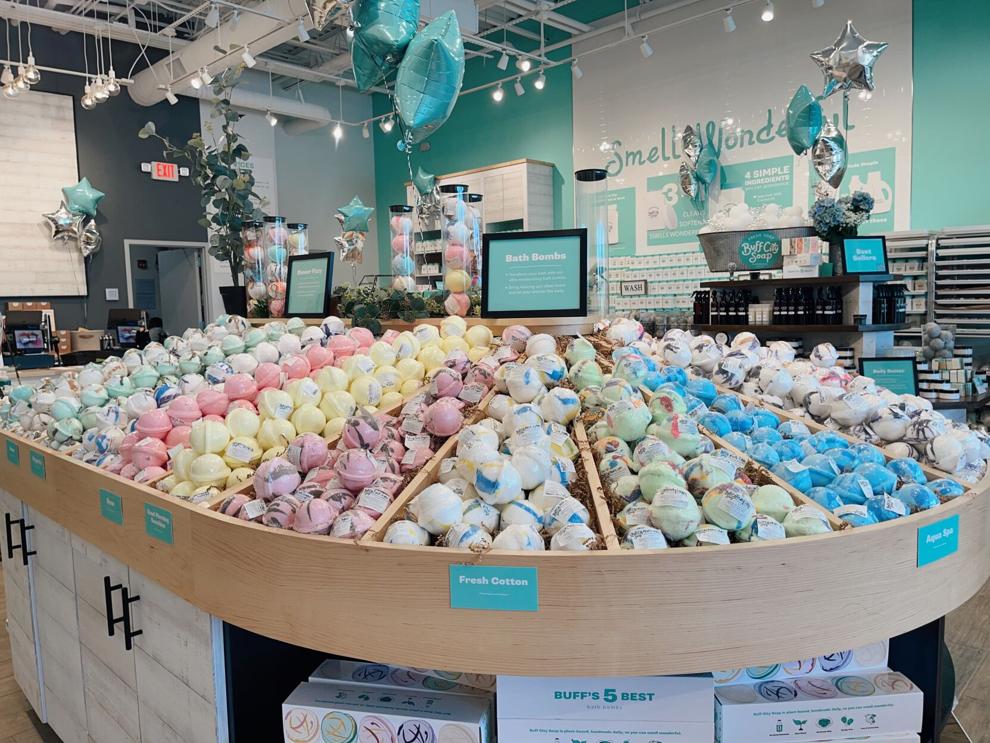 They hope to reach a larger demographic with this store near West Town Mall. Since it's closer to the University of Tennessee, they hope that they will reach more college students.
"It helps serve … an in-between need where we're able to be a little closer to students that are on campus," Vick said. "I know we do have a lot of both girls and guys in college that shop with us. West Town is a lot more convenient for them than having to drive all the way out to Turkey Creek if they're on campus. We've also got a lot of young families and even senior families around that area that it's just a lot more convenient for them to have that location."
Along with reaching more students, they are offering career opportunities for UTK students. For example, their marketing intern Alexandra Flumerfeldt is a junior at UTK, and they also have another intern named Madison Hodge. More information can be found on their website.
With the COVID-19 pandemic coming to an end, they hope to hold more events in store than they have previously been able to. A few events that they have in mind include birthday parties, ladies' nights and corporate events. They want to start offering these events by next month.
Along with that, they hold give back fundraisers. They give 10% of their proceeds to local nonprofits every Monday through Wednesday from 4 p.m. to 7 p.m. They will also announce different pop-up locations at different events, including events like UTK sports games, on their Instagram account.
With a grand opening event planned, Buff City Soap hopes to continue their success and growth in Knoxville.
Vick also stated that they hope their locations will be "successful, that people love our products as much as we do and that we're really helping people in the community by the products that we're offering and the customer service that we're offering in our stores."
Buff City Soap has found success through their stores in Knoxville. They hope to become a common name amongst households in the coming years as they keep expanding.