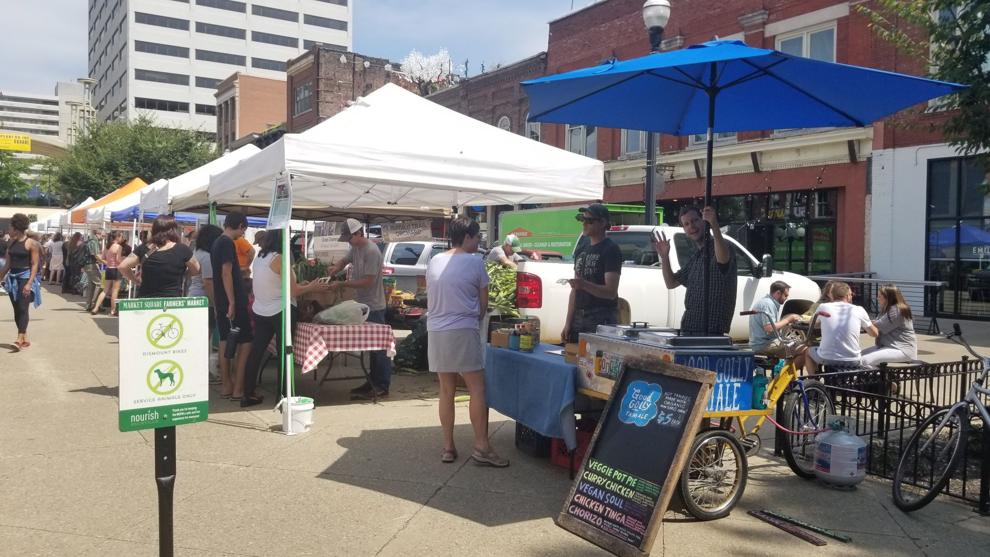 For many people coming to Family Weekend, the peak of their time here is the UT football game. Yet just a little farther outside of campus, the city of Knoxville has much to offer as well.
Here's a list of some of the best family-friendly activities to explore all of Knoxville, while also enjoying the last fleeting moments of warm weather in the breathtaking outdoor scenery.
Market Square farmer's market
If you're looking for something to do around campus before the Saturday football game, the farmer's market in Market Square is a fun and family-friendly way to spend your time. From 9 a.m. to 1 p.m. every Saturday, the farmer's market takes over Market Square and surrounding streets.
Hosted by Nourish Knoxville, the market features local vendors and music, including fresh produce and artisanal goods, as well as popular Knoxville food trucks. Some vendors that will be there are Three Bears Coffee Company, SoKno Woodworking, Musick Mountain Farm and Extraterrestrial Fungi.
Zoo Knoxville
Perfect for a Sunday family outing, Zoo Knoxville is fun for all ages. Located slightly east of downtown Knoxville, the zoo is open from 9 a.m. to 4 p.m. Visitors can see red pandas, tigers, giraffes and elephants, to name a few of the zoo's many animals. There are also activities available during the day.
The Williams Family Giraffe Encounter, which runs from 11 a.m. to 1 p.m. on the weekends, allows visitors to feed giraffes up close and personal for just $5.
Tortoise Trail gives visitors the opportunity to feed and touch Madagascar Radiated and Aldabra Tortoises in this guided tour. Tortoise Trail runs from 10 a.m. to 2 p.m. and costs $5 per person.
Ijams Nature Center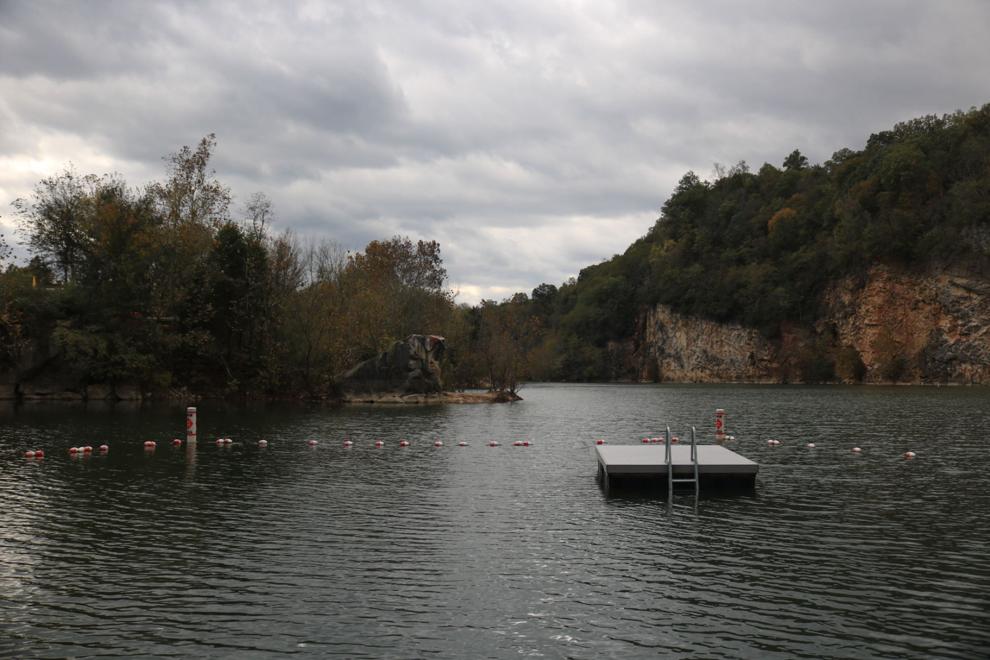 Ijams Nature Center is a great place to explore the outdoors and features family-friendly activities all weekend long. At 7 p.m. on Friday night, Ijams is showing "The Wizard of Oz" for $10 as part of their Movies Under the Stars series. From 3-6 p.m. on Sunday, Ijams is hosting the East Tennessee Bluegrass Association Monthly Jam, where visitors can enjoy local bluegrass in the park.
Ijams also has over 12 miles of hiking trails, a quarry for swimming or kayaking, mountain biking trails and also features animal ambassadors of local Knoxville wildlife.
Parks and greenways
Knoxville is home to thousands of acres of sprawling parks and greenways that take visitors through all the natural beauty that this city has to offer, without heading too far from campus.
Lakeshore Park in West Knoxville has some of the best views in the city, especially of the Smoky Mountains and Fort Loudon Lake. With over 200 acres, this park features playgrounds, baseball fields and open space for picnics or sprawling out.
The Neyland Greenway goes behind Neyland Stadium across the Tennessee River and curves around the backside of campus. This greenway allows for a great view of Neyland Stadium, the river and Thompson-Boling Arena as visitors ride, run or walk along it.
The James White Greenway is on the shoreline of the Tennessee River and gets visitors close to the water with a beautiful view of the riverbanks and surrounding scenic views.
Just under a mile long, this greenway is perfect for families or those looking to slow down and take in the scenery.
Welcome to our beautiful city, friends. And as always, go Vols.