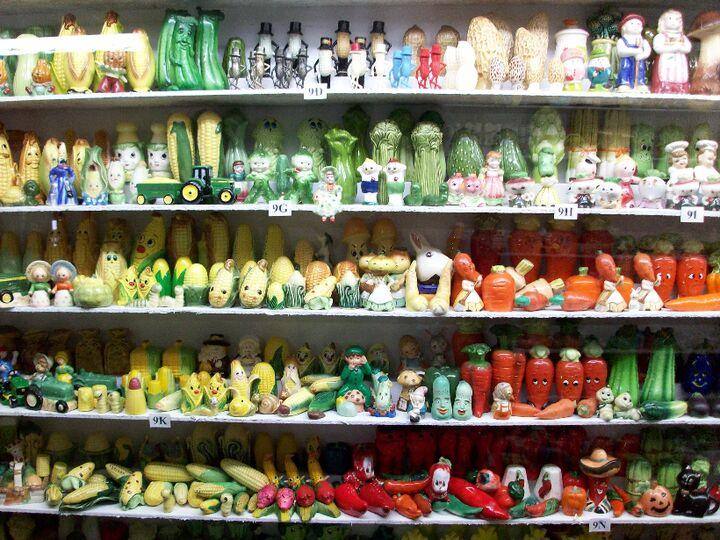 Tennessee's rich pioneer heritage has paved the way for a plethora of interesting and sometimes downright bizarre attractions that are both educational while also being entertaining.
East Tennessee is dotted with niche museums preserving the legacy of everything from the Civil War to the Hollywood movie industry. Many are located in Pigeon Forge and Gatlinburg, but there are a good number scattered across the region. Here are four of the best.
Alcatraz East
Visitors passing through Pigeon Forge may have driven past this large building. The building, whose design was inspired by its namesake Alcatraz Prison as well as Nashville's Tennessee State Prison, houses a large collection of crime memorabilia across five galleries.
Some of the more notable exhibits include O.J. Simpson's 1993 Ford Bronco, Ted Bundy's Volkswagen Beetle, and Al Pacino's sub-machine gun from the 1983 film "Scarface." The museum also hosts a robust rotation of temporary exhibits throughout the year. More information can be found on the attraction's website.
The Salt and Pepper Shaker Museum
The country's only dedicated museum to salt-and-pepper shakers is nestled right at the base of the Great Smoky Mountains. Boasting over 20,000 sets of shakers, this unique museum has been featured on programs like Food Network's "Unwrapped" and "The Late Night Show" with Jimmy Fallon. Visitors can also visit the museum's gift shop, which offers a variety of interesting vintage shakers, including Disney-themed and Christmas-themed ones. The museum posts updates frequently to its website and its Facebook page.
International Towing and Recovery Hall of Fame and Museum
Did you know that the modern tow truck was invented in Chattanooga? It is only fitting then that the International Towing and Recovery Museum is located there. Exhibits include various antique tow trucks, as well as toys, tools and equipment related to the towing industry.
The museum is also home to a memorial to towing operators who have died in incidents related to the industry. Information can be found on the museum's webpage, which also features links to all of its social media pages.
Museum of Appalachia
Until time travel is invented, the Museum of Appalachia is the closest history-lovers can get to experiencing Tennessee's frontier history first-hand. One of several "living history" attractions in the state, the Museum of Appalachia simulates the average pioneer mountain village, complete with costumed interpreters and a working farm.
Several of the buildings are authentic, having been relocated from their original areas and faithfully restored by the museum. A notable example is the Mark Twain Family Cabin, which was built by the famous author's parents. The Display Barn houses an extensive collection of pioneer relics, and the Hall of Fame building honors historical figures both famous and obscure.