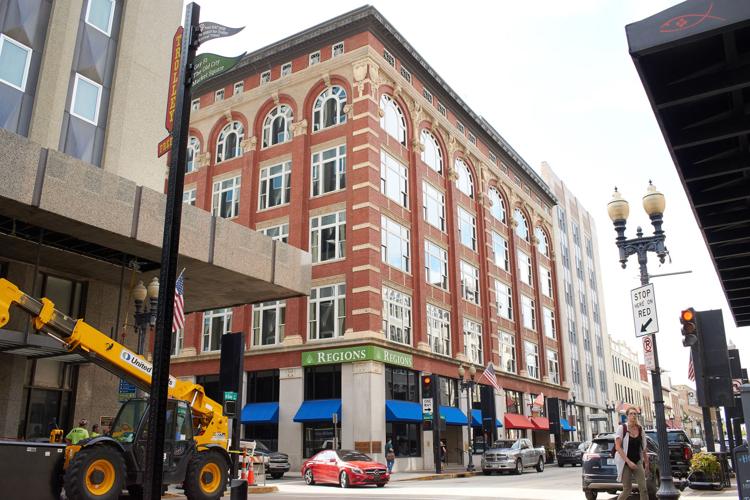 During these trying times, many have acted as good Samaritans, sewing masks and donating money to those who have lost their jobs. However, others have been less generous, behaving even more sinister than usual.
Unfortunately, several customers of the Knoxville Utilities Board have been recently contacted by scammers attempting to steal money under false pretenses.
KUB experiences higher levels of scam callers cyclically throughout the year, and although the company is unsure if these scams have been increasing in recent months, the number of customers reporting them has.
These scam callers prey on KUB customers by calling them, oftentimes from a phone number mimicking KUB's which registers with caller ID, and informing them that they have an unpaid bill which must be quickly dealt with to avoid disconnection.
The scammers often give customers 30 minutes to an hour to pay the alleged balance. They then instruct customers to call an 800-number in order to pay the bill, claiming that customers are required to pay with a credit card pre-loaded with money, such as a Visa gift card, or an online payment system such as MoneyPaks, Green Dot Cards and Money Grams.
Oftentimes, the scammers provide a phone number for customers to call back, although it may already be connected to another scam operation just minutes after the end of the initial phone call. Occasionally, customers may be contacted by scammers through a method other than a phone call.
Customers who meet the scammers' requests and pay the callers with a prepaid credit card will likely lose money loaded onto the card.
KUB does not operate in this manner to inform customers when they are possibly facing disconnection because of late payments. Although KUB is not currently disconnecting customers who fail to pay their balances, the company typically lets customers know about overdue balances by including a statement on their bills.
If a customer still does not pay their balance after being notified on a bill statement, a neon pink door slip will be placed on the customer's door at the service address 24 hours before the bill is to be paid. The slip will give a customer instructions on how to pay their balance and also includes KUB's authorized phone number, 865-524-2911. Typically, a customer's service would be disconnected two days after the slip is placed.
KUB does not primarily inform their customers about overdue payments via phone as the scammers do; in fact, it would be rare for KUB to do so. KUB also never specifically asks customers to pay their balances with prepaid cards. These two distinctions set the scammer's actions apart from KUB's, allowing customers to differentiate between real and false claims.
Tiffany Martin, KUB's director of customer experience, explained that the vulnerable state people are currently living in may have led to these scammers' recent actions.
"I think scammers generally do find periods of time when people are in crises to initiate scams, so you may have heard about it more right now because people are very vulnerable, because folks are maybe having financial difficulty right now ... We've not necessarily had an increase cause this is something that's ongoing, but I believe that it's probably happening now because scammers know that this is a vulnerable time for customers," Martin said.
To protect themselves, customers should be aware of the way that KUB operates when informing customers about the possibility of disconnection, Amanda Morrisett, KUB's customer experience supervisor, explained.
"Most customers don't fall for it because we've tried to do a good job of explaining to them we would never call a customer, request a specific type of payment and also give a specific time frame for disconnection," Morrisett said. "We have a pretty regimented process with regard to how we exercise disconnections for non-payment at KUB ... it's always good to have that real process out so people can identify a scam when it is, if that's happening."
Additionally, customers should take steps to protect themselves by regularly checking their balances online, keeping their account information protected from unauthorized figures, knowing their account information and shredding their bills.
"It's very hard to be fooled if you know exactly what you owe and the last payment that you made," Martin said.
KUB advises that if customers receive a call matching the above description, they call KUB at 865-524-2911 to confirm whether or not they were speaking with a KUB representative. Customers should also keep in mind that scammers may change their tactics and should always confirm that they are speaking with an authorized representative from KUB before providing any personal information.
"We care about [customers], and we don't want them to fall victim to these scams, so if anything just seems suspicious, the best practice is to call us directly to confirm the details of your account. Be cautious," Martin said.
KUB asks that customers report these scam attempts to the board as well as to the police.
More information about avoiding scammers can be found on KUB's website.