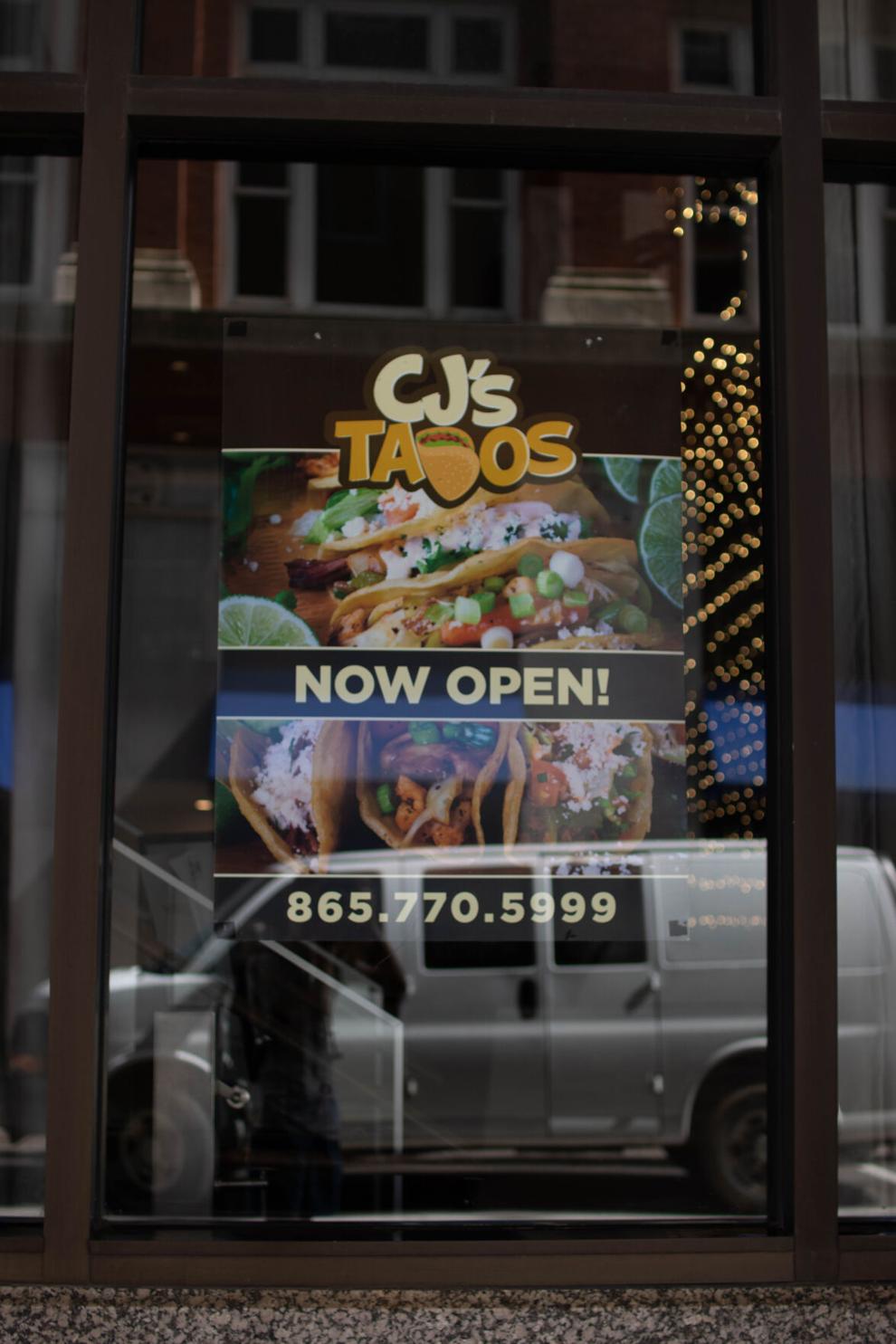 Chris Jones, otherwise known as CJ, was just a kid with a passion for cooking and playing basketball. So, how does a kid from Saginaw, Michigan, end up in Knoxville, TN? The answer is tacos.
According to CJ, he grew up in a rough area in Michigan. His dad was a chef and food was a joy in his life, so he was inspired to cook from a young age. He was in the kitchen at just six years old, and by the time he was 16 he was making full Thanksgiving meals. Through his biggest passions, food and sports, he was able to go to college and make a living.
CJ spoke about his experiences growing up in Michigan and his path to opening CJ's Tacos.
"I actually come from a place called Saginaw, Michigan, and I know it sounds like an odd area for a taco lover, but that specific area is where I learned to pan fry all our tortillas that we make now," Jones said.
The pan-fried tortillas are, in CJ's mind, what makes CJ's Tacos so successful. According to CJ, no one has tacos like this in Knoxville.
CJ spoke about his experience coming to Knoxville from Michigan, which began with basketball.
"Man, that is a crazy, crazy long story. I played basketball in college in Michigan. One of my old coaches moved to Knoxville, so when I got done playing my freshman year, he asked me to move to Knoxville for the summer and train with him," Jones said.
CJ found himself enjoying living in Knoxville and saw an opportunity to bring tacos to the city, so he started CJ's Tacos when he was 25 years old and ready to be his own boss.
"It kind of dawned on me I did not want to continue to work for somebody, I was super depressed, and I just wanted to find a way out. I always knew tacos, especially how I made them, would be really appealing to other people," Jones said.
CJ's Tacos got its start in Aug. 2017 in a tent at the TN Valley fair. He was not prepared for a 10-day event, but he had awesome feedback. Then he met his business partner, who owns the Embassy Suites and was able to help CJ get a food truck in Feb. 2018. Now, he has two food trucks and a restaurant on Market Square in the Embassy Suites downtown.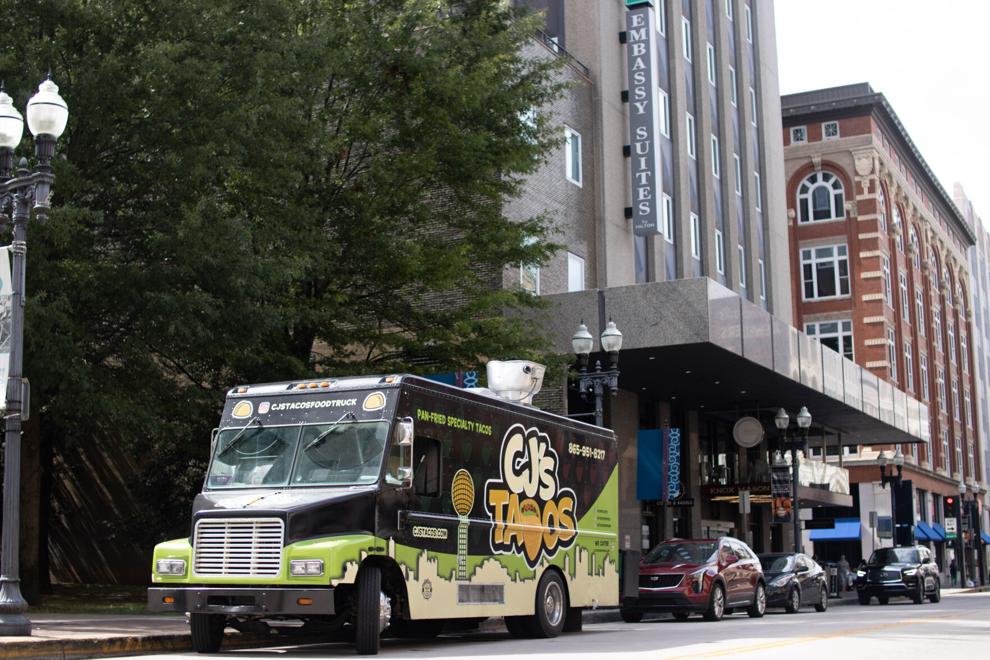 CJ shared his advice for anyone with a dream who's wanting to start something.
"If you have an idea and you have a goal, if you actually pursue it, you believe in yourself, you can do it. Take a risk if it is on yourself. If you invest your time and own money, you will work harder and go harder than you've ever gone in your life," Jones said.
During the COVID-19 pandemic, CJ opened this location with his now fiancée, Casey Ford. A Knoxville native, Ford is also the manager for the restaurant. The two met in 2015, and together they spoke about their relationship through the years.
CJ and Ford were in a long distance relationship for a couple of years when Ford was in Atlanta, but when CJ's Tacos was growing, CJ needed her to lean on, and he needed a manager for the restaurant, according to the couple.
"If we were going to do this thing together, then I had to come back," Ford said.
CJ and Ford hope to open even more businesses in the future, but for now, their main goals are to continue growing CJ's Tacos and get married.
Head down to Gay St. and be sure to try CJ's favorite tacos: the Korean BBQ pork, chicken and the Steak Supreme.