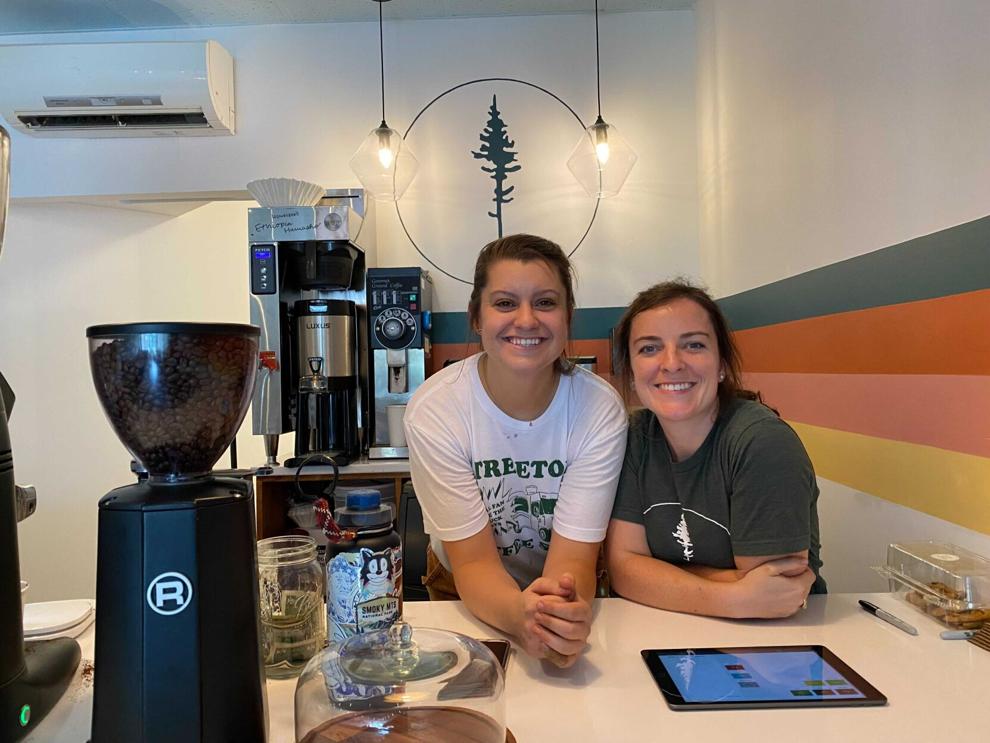 Treetop Coffee Shop opened next to The Plaid Apron at 1206 Kenesaw Ave. in Sequoyah Hills. Treetop Coffee focuses on coffee, specialty seasonal drinks and non-profit donations. They are open from 6:30 a.m. to 5 p.m. Mondays through Fridays, 8 a.m. to 5 p.m. on Saturdays and 8 a.m. to 3 p.m. on Sundays. It occupies the location that Wild Honey Records used before they moved to Oak Ridge.
Treetop started in March 2019 as a coffee truck. Co-owners Courtney Peters and Rachel Casstevens moved in 2018 from Texas, where they both graduated and worked in a grilled cheese food truck. They came to Knoxville to take part in the growing food truck scene.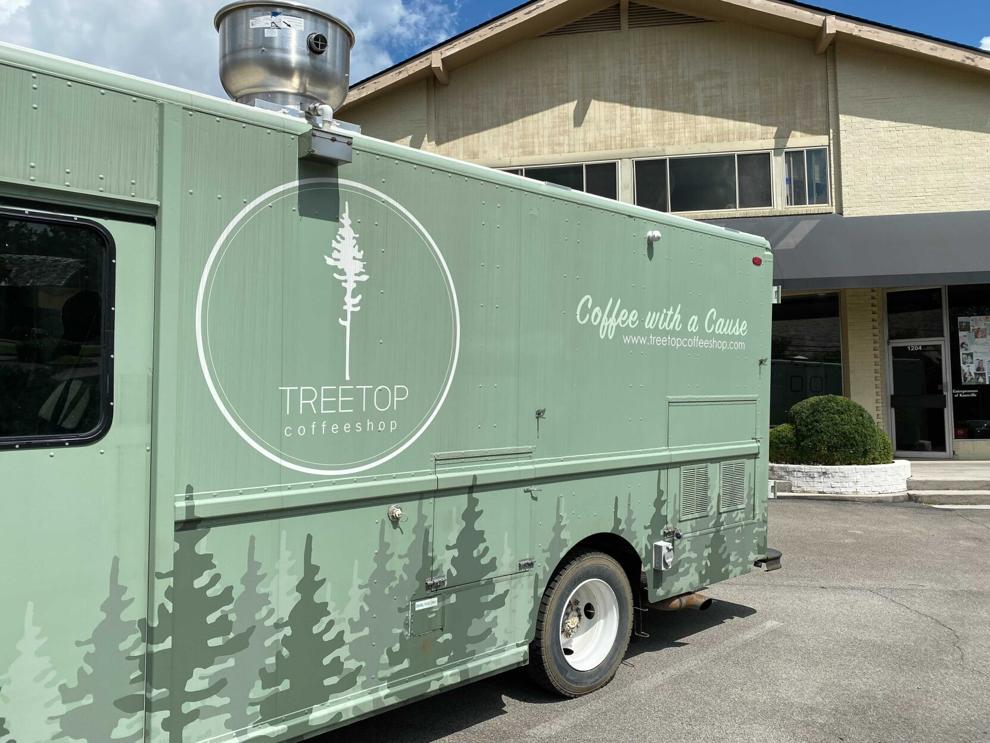 After two years, they have opened a physical location. They talked about what it's like to be operating a shop that isn't in a truck.
"I don't know that it's hit me yet, really," Peters said. "It was like a goal for such a long time, that ... it hasn't sunk in yet."
"Well, too, we were kind of keeping our heads down and trying to work through (COVID-19) and book the trucks for events coming out of (COVID-19) to meet the bottom line," Casstevens said. "I feel like we were working so long with our heads down, just trying to make it through, and then we looked up one day and we're here, which is crazy."
They talked about the shop acting as a place to gather. They want people to feel more connected to the shop in a way they previously couldn't capture, without abandoning the truck altogether.
"… it's an addition that we've really, really wanted," Casstevens said.
"It's also an addition that we can invite people into," Peters said. "The truck it's like, 'I'm more coming to your space,' whereas the shop is now, 'I can have you in mine.'"
They serve a variety of drinks, including drip coffee, espresso and latte drinks. They outsource their coffee beans from local roasters. Currently, they use the Arkansas based Onyx for their espresso, which they sell by the bag in store, and Honeybee Coffee for their regular black coffee.
Treetops serves seasonal drinks in addition to their other drinks.
Casstevens said that they make these drinks because she personally likes them, but these drinks are also a way to set Treetop apart from other coffee shops. They make most of their syrups in house, like the syrup that they use for their Blueberry Lavender Latte, which is a spring drink they will serve until September.
Each purchase made at Treetop will go towards a larger cause. They set aside 10% of their profits at the end of the month towards one of their non-profit partners.
"The literal mission statement is, 'Coffee for the people that are near us and comfort for the people that aren't,'" Casstevens said. "We partner with different organizations every month that support foster care and adoption in Knoxville, but also kind of everywhere."
"The idea is that we just come alongside organizations that are already doing work with foster care and adoption and support them in any way that they need," Casstevens said.
Casstevens added that this support alters from organization to organization. Some organizations need a monetary donation, whereas others need more specific needs like school supplies or books. They have helped with fundraisers, sponsored a family and held drives for different needs. They also work with the Department of Child Services to provide supplies.
They want to bring attention to the systems that people can use and to, hopefully, further improve them over time. They will continue to do this along with donating their time and services to organizations. For example, they will provide coffee for the Knox Area Foster Care & Adoption Ministries (KAFCAM) conference next weekend on Aug. 28.
They will use their truck mostly for events. As for their shop location, they were able to get everything up and running due to the help they received from Home Girl Knoxville owner Shawn Owens. Owens also designed the inside of the store, giving it a somewhat retro look.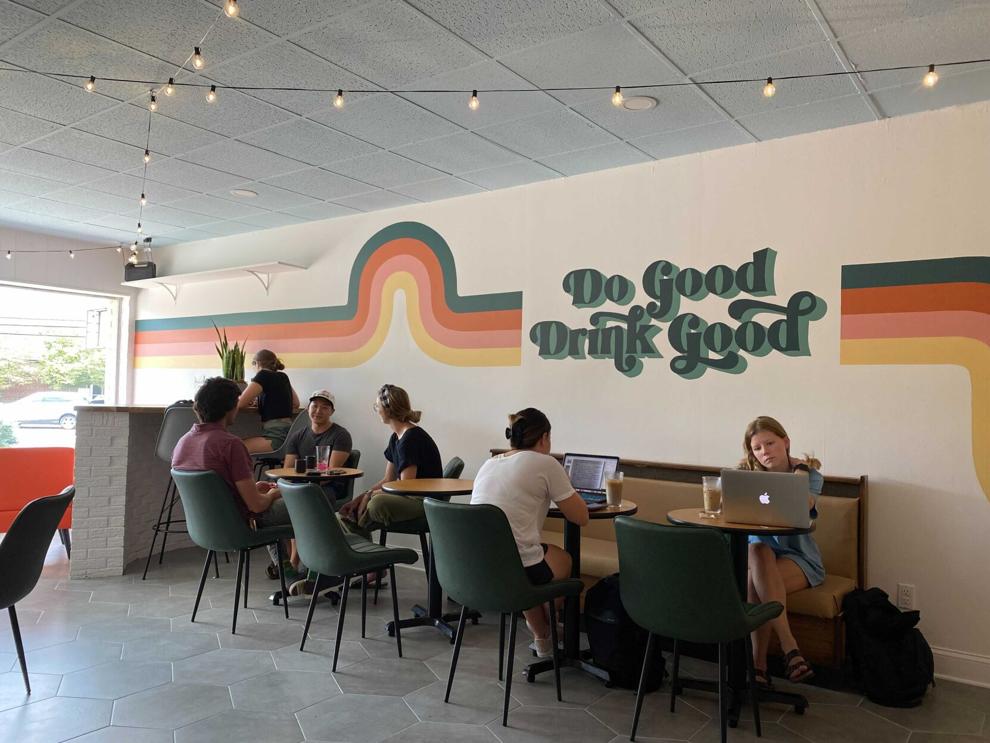 "She calls herself a concierge service almost, because she puts us in touch with contractors and tile people," Casstevens said. "I mean, everything that was done in the shop was because she knew and was sending it to people. So she does that, but she also helped literally design things, and she has a really great eye for the flow of things, and her style is great. She's kind of an all-in-one total package."
They also were able to get the store running thanks to help from Honeybee Coffee along with Real Good Kitchen and its owner Bailey Foster. They hope to provide a space for small businesses to grow similar to what these businesses did for them.
"That's something else I'm excited about," Peters said. "Just working with local businesses that were in the same boat as us before this, that were wanting to have something, but kind of needing that leg up. I really hope that we're a place that can provide that for local people."
As they settle into a routine, Treetop Coffee Shop hopes that this new location will become a staple in the Sequoyah Hills area, especially as an educator for good coffee. Casstevens ended our discussion with her visions for the future of Treetop in the surrounding community.
"I think initially, my hope for this shop is that we get a bunch of regulars, and it's just the neighborhood spot," Casstevens said.