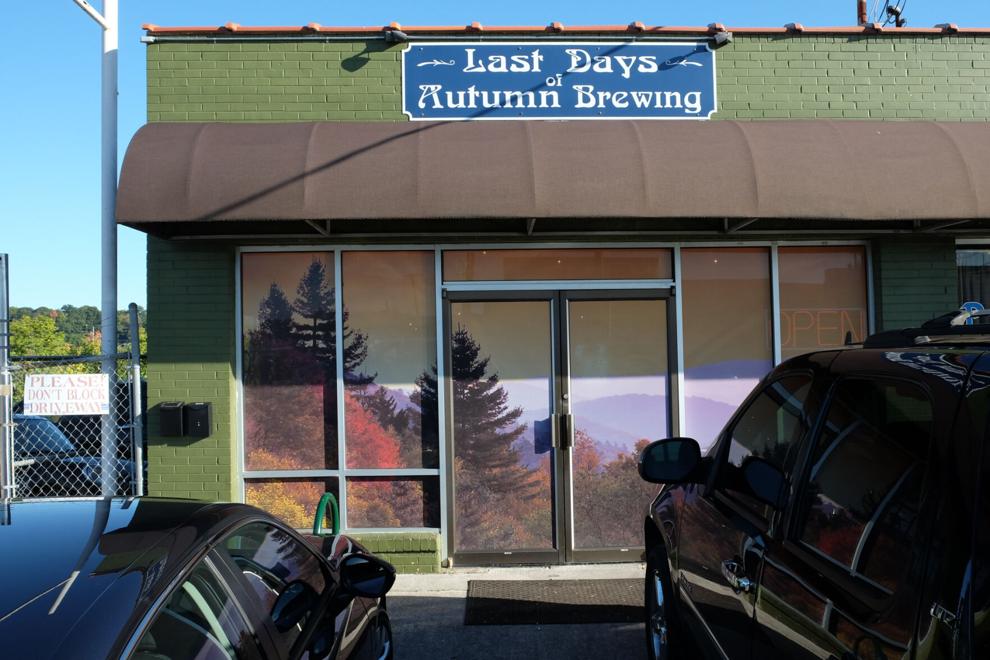 Last Days of Autumn Brewing steps into fall with a slew of events, including a shrimp boil every Friday starting at 4:30 p.m.
The family-owned brewery from Mike Frede opened in 2016. They craft their own beer, and serve a variety of specials, as well as regular menu items throughout the week in their Green Bay Packers bar.
Located at 808 E. Magnolia Ave., the brewery may catch you by surprise, as finding it takes a minute, even though it's right off the road. They change everything on a day-by-day basis.
Alex Chase, Frede's son and the bar manager, talked about the variety of options that they serve to customers.
"We try to mix it up at least for a new special every single day that you can come by and have," Chase said. "In a way, it's kind of rotating just like our beer taps cause we're small. So you get new choices of beer and you also get a new choice of food each day of the week."
On this particular day, they were serving their shrimp boil specials, which consisted of three types of dishes. They sell a Cajun Shrimp Boil, a Hot Knox Boil and a Surf n' Turf. The first two are sold either for half a pound or a pound, but usually don't cost more than $15. The latter is served in one size, but costs about the same. Each also comes with sauce and different sides that include corn on the cob, coleslaw and potatoes.
At least for those first two, they are seasoned in different ways. The Cajun Shrimp Boil has a smattering of spices that cover every shrimp, while the Hot Knox is covered with a sauce that mixes heat and sweetness into it.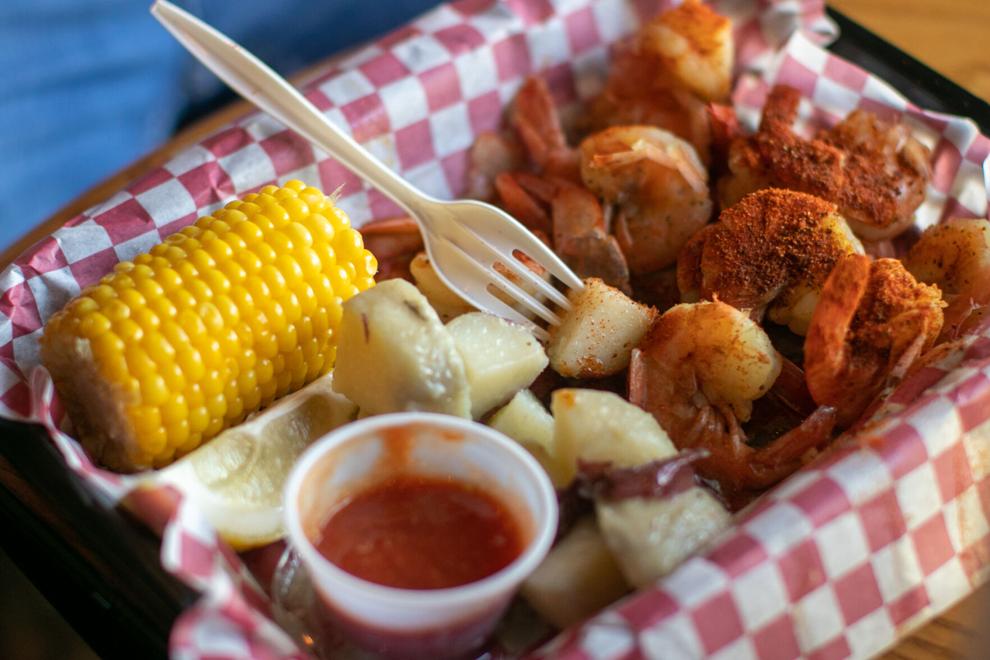 Chase talked about the decision to hold a shrimp boil special each Friday for the past couple of years.
"After we opened up our kitchen, we were looking for specials that were unique to Knoxville you couldn't really get all the time," Chase said. "So we thought of something that everybody typically likes, which is peel-and-eat shrimp. So we just had a Cajun shrimp boil … we figured that would be a great option to bring to the table."
Usually, they have live music from local artists to accompany their specials, who play on the stage outside on their patio.
Along with the shrimp boil, Last Days of Autumn have other speciality days throughout the week. One of their most popular ones is Taco Tuesday, which was born out of a taco challenge against the owner. It has become a staple speciality on their menu.
"Taco Tuesdays are, I'd say, probably one of our busiest days of the week," Chase said. "This Tuesday, the line was all the way out the front door. It was crazy."
Gary Heidel, a long time customer, sat at the bar, and shared his experiences at Last Days of Autumn. He started coming to the brewery around the time of its opening, after hearing about it on the Ale Trail.
"Coming in and having the specialities is special," Heidel said. "Every day's special is like, 'Oh my gosh.' They have good stuff."
This Friday, he wasn't there for the shrimp boil part of the night. Instead, he continues to come to the bar for everything else.
"Well they have nice events outside with fire pits and all that stuff, so there's multiple attractions here," Heidel said. "It's not just the beer or the food, it's the environment that they've created."
As for their speciality days, they have Taco Tuesday and the shrimp boil every Friday. They also do a Wisconsin Fish Fry on Sundays to go along with the Packers games.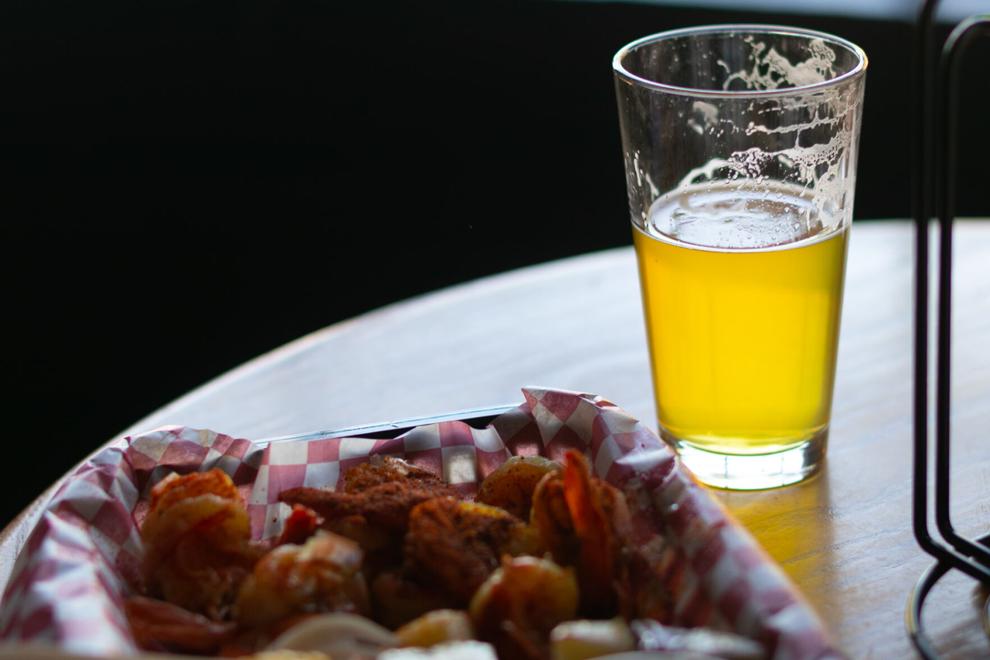 The bar is also fundraising for Curesearch, which is a non-profit organization that researches childhood cancer. To accompany their fundraising and drive incentive, they are doing a giveaway for a trip to Wisconsin for a Packers game.
They update their Facebook page with upcoming events. As the shrimp boil came to a close, it was another speciality day in the books at Last Days of Autumn Brewing.