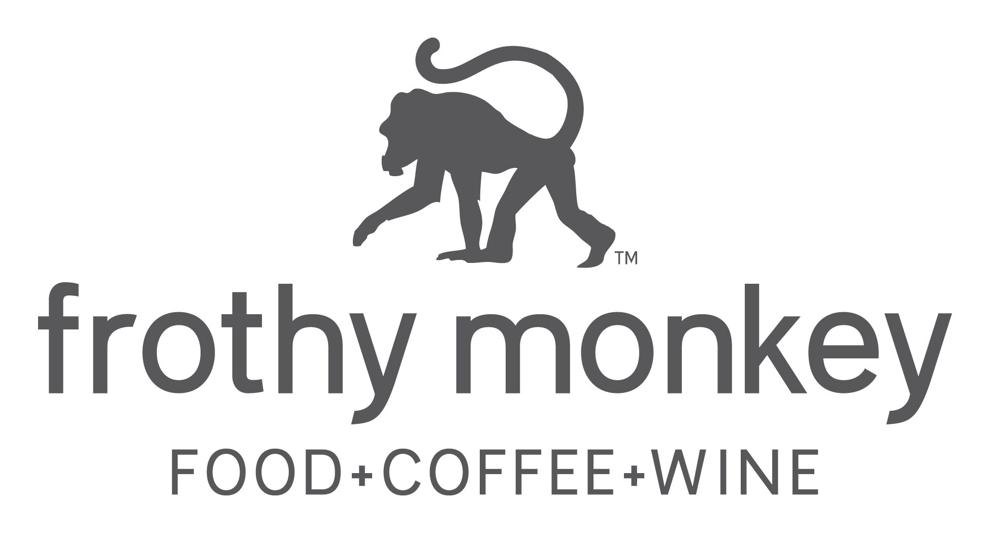 Frothy Monkey will open a new location in Knoxville in 2022.
Started in 2004, Frothy Monkey is an all-day café that originated in Nashville, TN. Currently, they operate six locations in Nashville, Chattanooga and Franklin, TN. This new location will open on Gay Street in the Kress Building, which is owned by Thomas Boyd at 417 S. Gay St. The space occupies 4,500 sq. ft and will hold about 180 seats.
Their hours vary from location to location, but they typically open around 7 a.m. and close around 9 p.m.
Frothy Monkey serves a variety of food and drink options. They serve coffee, meals and alcoholic drinks throughout the day. Restaurant director Brittney Russler spoke about Frothy Monkey's menu and their service.
"We do a lot of things really well," Russler said. "Being in charge of the restaurants, I would say one of the best things that … we try and stand out on is hospitality. You can do coffee really well and you can do food really well, but if you don't have the service to back it up and be an … approachable place to be, then all of that is washed out the window."
Russler also talked about how Frothy Monkey wants to connect with Knoxville's coffee community.
"What I love about the coffee community is that what's happening in the coffee culture is that places are coming in and raising awareness for good coffee," Russler said. "I think that you should visit as many great coffee shops in the community as you can, because all we're doing is helping each other know that coffee is a great thing and we can serve it in a fantastic way."
Frothy Monkey is excited to enter into Knoxville's competitive coffee market. Managing Partner Ryan Pruitt talked about this competitiveness.
"We think it's great," Pruitt said. "When you can have a good scene around specialty coffee, like Mahalo (Coffee Roasters), like Honeybee (Coffee), … the more people that are doing specialty coffee, the more customers are educated on what specialty coffee is, and that's better for everybody."
They hope to work with local coffee shops to promote each other and boost appreciation for coffee. They also want to work with artists and other collaborators in their restaurant space.
"Knoxville has such a great mix of arts and culture, especially that come out of the mountain culture," Pruitt said. "That's really attractive to us. The arts community as a whole has been really big, big clientele, big supporters of us."
They hope to create a space for everyone to gather, especially since they will be located in the heart of downtown Knoxville. From work to meetings to dates, they want to offer something for everyone.
"It's a pretty large space so that we can accommodate all different groups of people," Russler said.
This Knoxville location will be Frothy Monkey's first expansion since the COVID-19 pandemic. This opening will act as a way for them to test the waters before diving further into growing and expanding their brand.
"Our first hope is that we can build a team here of managers and staff that align with what we've been able to get accomplished in Nashville and Chattanooga," Pruitt said. "We're known for our people."
They talked about maintaining sustainable growth as they continue to expand and reach more customers. However, they don't want to grow too quickly and lose themselves in the process.
"… It's really important that our staff have fun while they're at work and it feels family oriented and it feels like a team and you feel like you know you're valued and taken care of, and if we ever lose that, that's when I'm done," Russler said. "That's really important to me."
They plan to open the Knoxville Frothy Monkey location sometime in 2022. But they need to finalize some of the finer details before they can get to work on the location itself. Russler said that they will get it open "when [they] pick up a hammer and get to work."
They hope that Knoxville will welcome Frothy Monkey and that they'll do well by staying focused in Tennessee.
"We've been trying to get into Knoxville for about four years," Pruitt said. "We're a neighborhood concept, and the fact that downtown Knoxville is a neighborhood … has also been really appealing to us. Plus, it's a short drive and it's in Tennessee, which is where we know how to do business."