Jody's on the Strip has opened again this semester with an expanded menu.
Jody's on the Strip is located next to Smoke Rings and across from the McDonalds on Cumberland Ave. They mainly specialize in desserts, but they have also added food items to the menu.
They serve ice cream, special variety milkshakes (with cookies, cotton candy or whatever you want in them), cheesecake, snow cones, dessert croissants, edible cookie dough and cookies. They make everything from scratch, except for the ice cream, which they source from Blue Bell.
They keep their food items simple. They make grilled cheeses, hot dogs, chili dogs, nachos and other sandwiches.
The owner and his friend, Jody Jackson and Annette Tavano, talked about this expanded menu.
"I wanted to do something different," Jackson said. "That's kind of what we've got going on here. I wanted to get away from just one thing and expand and do some things that a lot of people aren't doing."
They formally operated as Jody's Donuts, but rebranded to get away from donuts. They did this after Krispy Kreme and Dunkin Donuts opened locations on the Strip. It became clear to them that they needed to change.
"Nobody wanted donuts," Tavano said.
Dessert items take up most of the menu. They make nearly everything hand made from scratch. For example, they make a Volunteer Lemon Cookie that he's incredibly proud of.
"We came up with this secret lemon cookie … which I think is going to change the world," Jackson said. "It's unique, it's something special. It's our secret recipe and it's not just something you can … open up in a package and throw in the oven. It doesn't work that way. It comes completely from scratch."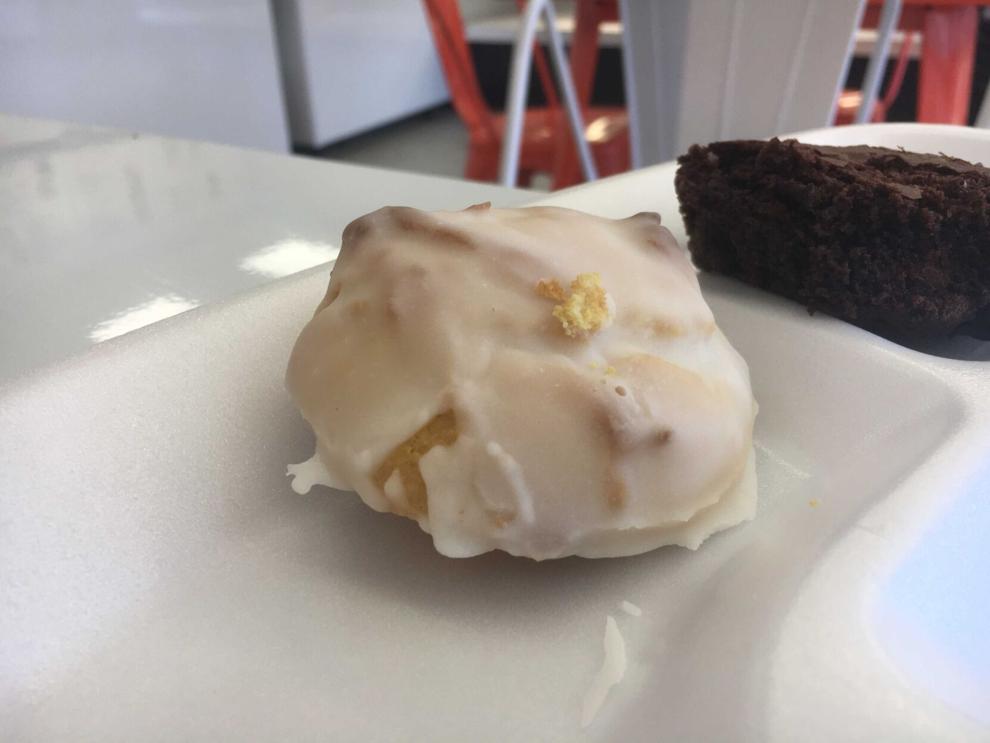 They recently added food items to their menu. They aim to keep these simple and cheap for students to enjoy. For example, they serve grilled cheeses with nothing extra on it. But they will add ingredients to them if you want. It stands out in its simplicity.
"… it's just like something that my mom or my grandmother made, and that's all I was shooting for," Jackson said. "I'm not trying to be fancy. I'm trying to be old school, like an old malt shop. I'm not trying to be Copper Cellar. I'm not trying to be anything. I'm just trying to be Jody's."
Their menu also contains a monstrous dessert called the Freak Shake. Costing $13, the shake contains 15 scopes of ice cream with just about everything on top of it served in a 64 ounces Mason jar. If someone finishes the shake, they will get their picture put up in the restaurant.
"Basically, you're going to have to be all Vol to beat that thing," Jackson said.
Customers have set records for how fast they have finished the shake. The current record sits at around eight minutes. But Jackson doesn't want people to just try and beat the record. He wants people " to try to enjoy the Freak Shake."
People can find these items and more at Jody's, which reopened this semester this past Monday. They've faced different challenges while in business. The COVID-19 pandemic hit hard, but they've followed the guidelines and safety precautions in order to stay open.
"Because of Covid, you have to make sure that every time somebody leaves, that table and those chairs are sanitized, the napkin holder," Tavano said. "You have to make sure you have hand sanitizer out here for them, make sure they're wearing their mask. Make sure they're social distancing when they can up here. Just all of the stuff that you're required to do for Covid. It's very important."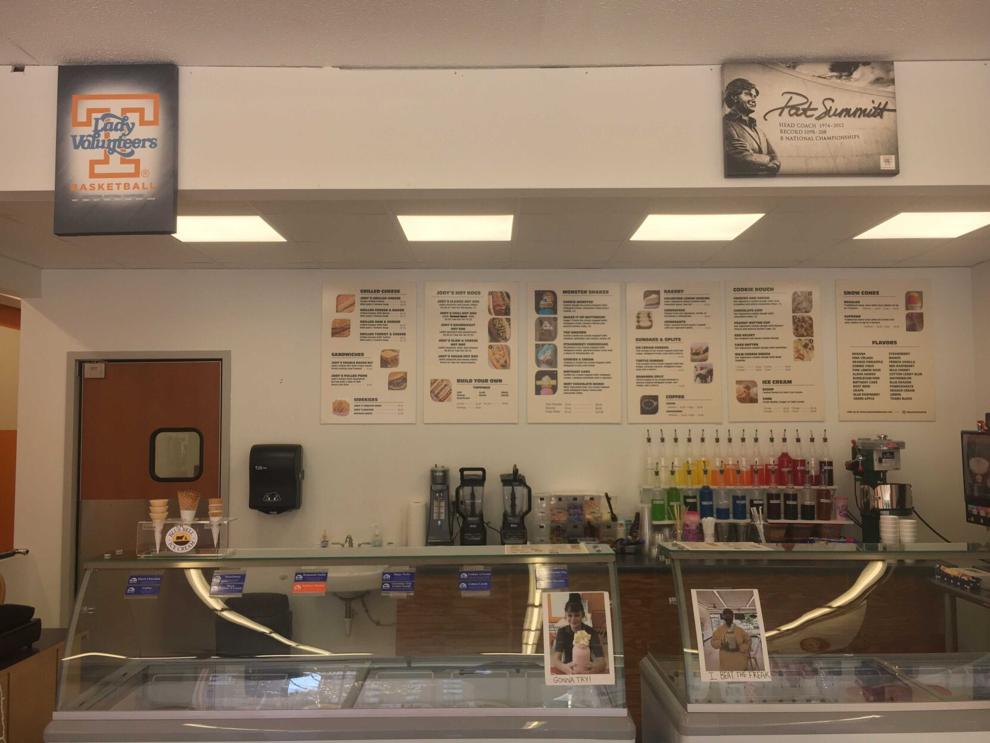 Jackson hopes that since, "the vaccine's out," that life and business will go back to normal soon. In the meantime, they do what they need to do to ensure that Jody's stays safe for people to enjoy.
They plan on implementing delivery services soon. They want to provide students stuck in their living spaces with the food that they make. They "are going to go GrubHub and all that," according to Jackson.
Jackson hopes that students and customers will enjoy their food and come frequently.
"I just want people to come in and enjoy what I make for them and realize that … they're going to get their money's worth and they're going to be satisfied … and that they're going to come in here and have a good time," Jackson said. "That's all I want. I'm not looking to get rich. I'm not looking to get famous. I'm not looking to get popular. I don't care about any of that. I just want them to like my product … and that is what I'm about. That's Jody's."
Jody's on the Strip sits across from the McDonalds on Cumberland. They stay open every day from 11 a.m. to 11 p.m. Their website provides a look at their menu.