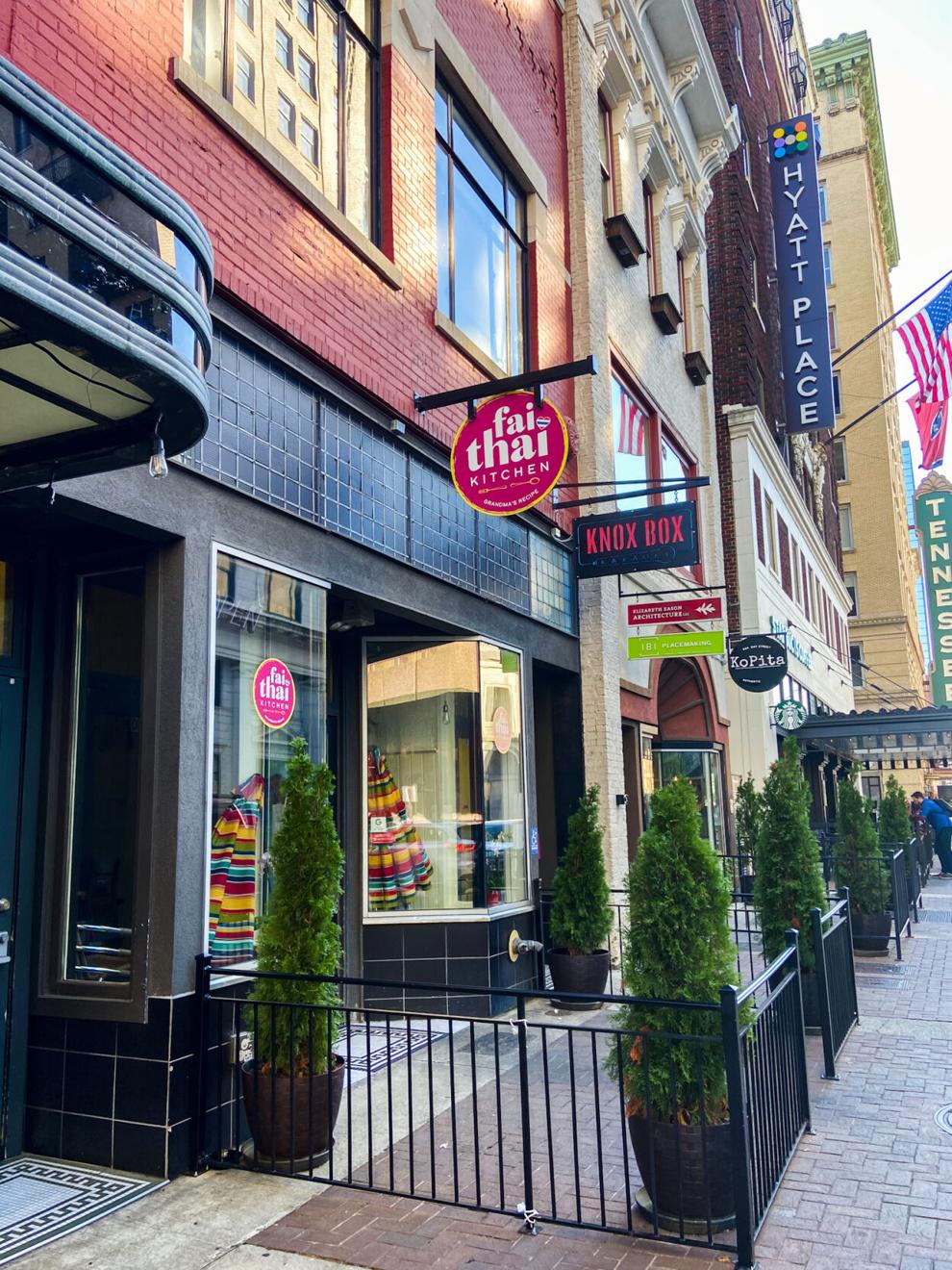 In August, another new restaurant was added to downtown Knoxville's wide array of local cuisine. This eatery, however, offers a vastly different experience from the other options on or around Gay Street.
Fai Thai, which began as a food truck in 2018, opened on Gay Street in August and serves authentic Thai food while allowing customers to see the inner workings of owner, Kultida "Fai" Blais's life.
"What makes me stand out in downtown Knoxville is when you walk in my restaurant, it is my home," Blais said. "It is where my family is. You come into my home. You eat my food … that's really different."
Blais moved to the United States from Bangkok, Thailand, in 2014 to study English as a second language at the University of Tennessee. She soon met her now husband, Nathaneal Blais, and settled down in Knoxville.
In 2018, the couple opened the food truck. Blais says she struggled to find the Thai food she wanted in Knoxville, so she decided to take it upon herself to provide that food to the city.
"When I go eat, I like to eat Asian food, I like to eat Thai food," Blais said. "I didn't get exactly what I wanted. They're good but it feels like my food is a little better. That's what I feel like I offer to the community."
Blais's family is an integral part of the business as her father and mother assist in helping her and her husband run the business.
Her father, Chatchai "Fa" Puchakanit, who spends his time at the restaurant cooking, has a plethora of culinary experience. After moving to New York City in 1990, he worked as a sushi chef and by age 22 was a head chef at a high-end restaurant.
He said that when the owner of the restaurant tried his food, they nagged him about where he went to culinary school and how he learned his recipes.
"Everything I learned from my mom," Puchakanit said. "You like my food? That's not me. That's my mom."
This emphasis on family and the business's creation from the ground up makes Blais feel especially connected to the restaurant.
"It's from my grandma, my dad is cooking, my mom is helping cooking, making your orders," Blais said. "It is my blood and my everything I put in here."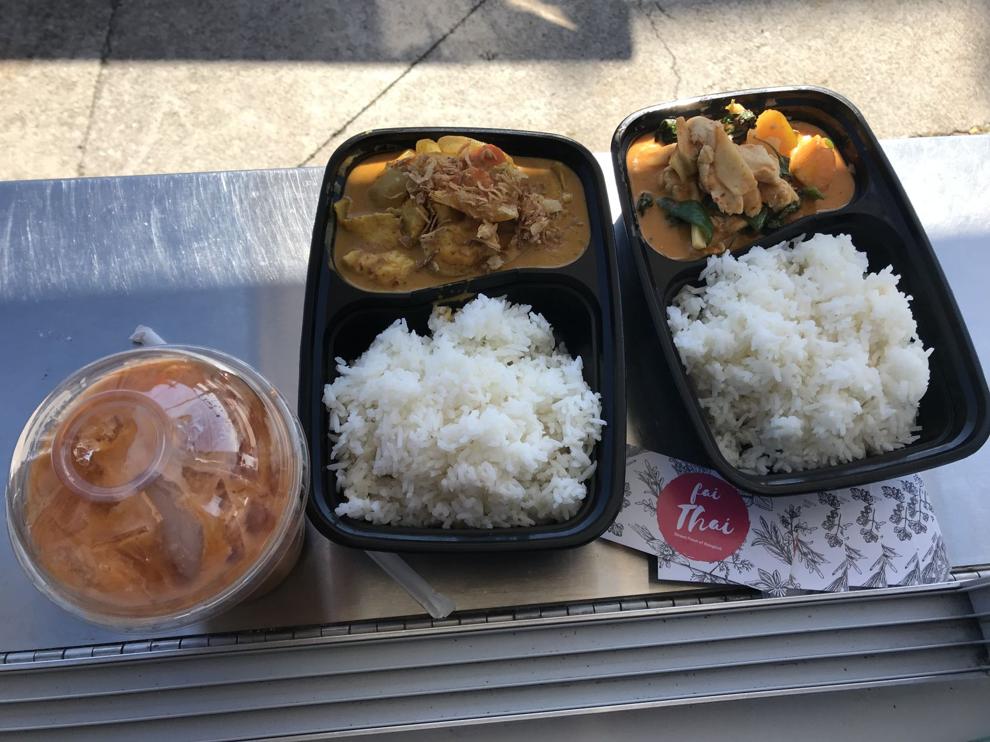 Initially, Fai Thai began as a food truck because Blais saw it as a simple way to begin to make her dreams of starting the business come true. As a mother, however, she was excited at the idea of a brick and mortar location that would offer her consistency.
"My son is two years old and we travel around town on a food truck, but a restaurant is easier in a way," Blais said. "But not really."
Blais added this correction because she has seen firsthand the difficulties of running a restaurant. Still, she continues to remind herself of the experience she is offering to the city and that not everyone can understand her goals.
She emphasized that seeing her restaurant is like seeing a glimpse of her life. Although other downtown restaurants may have dozens of employees running things seemingly smoothly, she feels that her restaurant shows people what true hard work looks like.
"Sometimes you go in there and we're only normal humans," Blais said. "We can only do so much, but we offer you real Thai."
Puchakanit understood the difficulties that a project like opening a restaurant would entail, but he was overwhelmed with pride at his daughter's success and wanted to help her in whatever way he could.
"My daughter called me," Puchakanit said. "(I said), 'a restaurant is really hard. So, if you go for it, okay because I'm your daddy. I really worked hard all my life. For this one, I gotta push everything I have, give it to you'… That's why I come here. And people like it, people like my food."
Not only is family crucial to the business but friendships also play a key role as Blais and her family have forged new relationships with customers over the years and continue to do so at their permanent location.
"You know, people do love my food," Blais said. "They literally love it .They come back and they support me, they know my kids … they're that close to me. It's amazing how some people just really support you."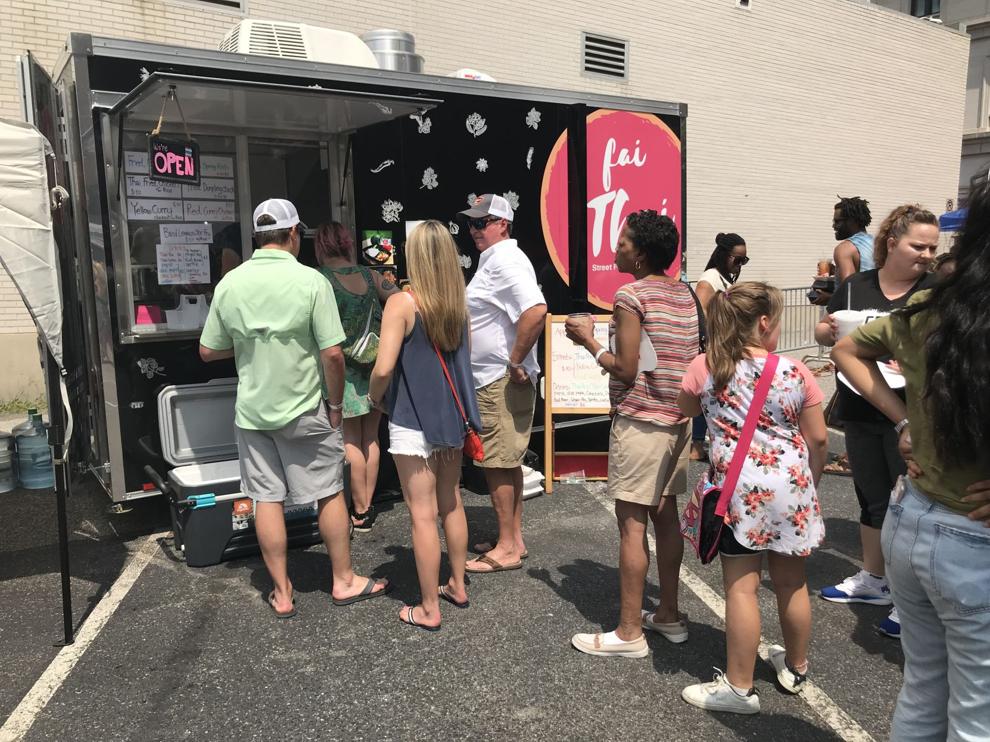 Even outside of the relationships within Fai Thai, Blais is simply passionate about running her own business and looks forward to the tasks that come with it.
"My favorite thing is to have my own business in general, that's my favorite thing," Blais said. "A food truck or restaurant you know to do something, to get up every morning, try to solve these puzzles every day, try to make this business run is a great thing. It feels like it's my purpose to do it. I want to do it. I want to do it more. I want to wake up every day and go and do my thing. That's like the best thing ever."
Blais encourages people to experience "grandma's recipe" at the new location as it offers an opportunity that encapsulates what family and friendship truly mean.
"When people get to know me and get to eat my food, they're coming back," Blais said.