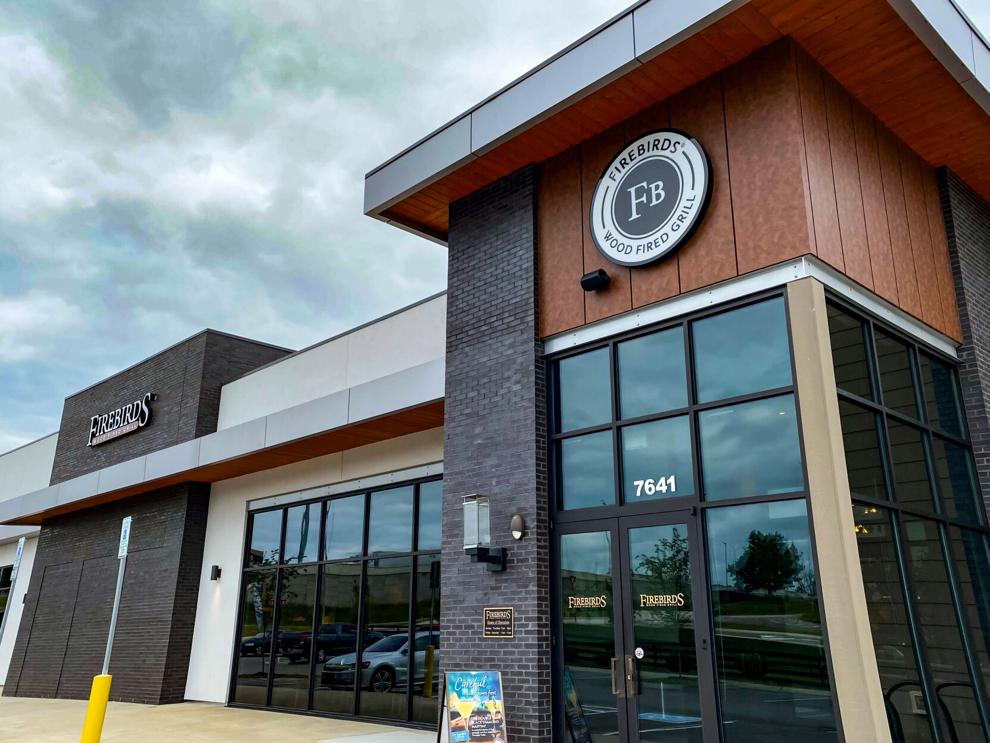 On Aug. 2, Firebirds Wood Fired Grill jumped into Knoxville's restaurant scene.
Based in North Carolina, Firebirds Wood Fired Grill started in 2000. It has since grown over time, with this Knoxville location acting as their 53rd. They're open from 11 a.m. to 10 p.m. everyday at 7641 Kingston Pike, right across from West Town Mall.
General manager Josh Kritner talked about opening a location in Knoxville. He said that it has been a two-year process to open this location.
"Knoxville is a food city," Kritner said. "It's a growing city. Knoxville is now the third largest growing city in the state of Tennessee. So with the food aspect and the amount of growth here, and having our home office right up the road in North Carolina, it just made sense to put one here finally."
Since this location opened on Aug. 2, Kritner said that they have been well received, with consistent business and full reservations.
"The community brought us in with open arms," Kritner said. "We had one of the largest openings in company history when we opened up. Even going through the COVID-19 pandemic, our opening was blown out. Going into a Monday on Aug. 2 and having full reservations all day and all night for the last month has been great. The community has welcomed us with open arms."
Firebirds' menu offers a variety of options, including salads, seafood, 21-day dry-aged steak, chicken and pasta, which they cook on wood fired grills with an in-house butcher. They also have a full drink menu including specialty cocktails, like the Double Black Diamond. Kritner described the food that they serve.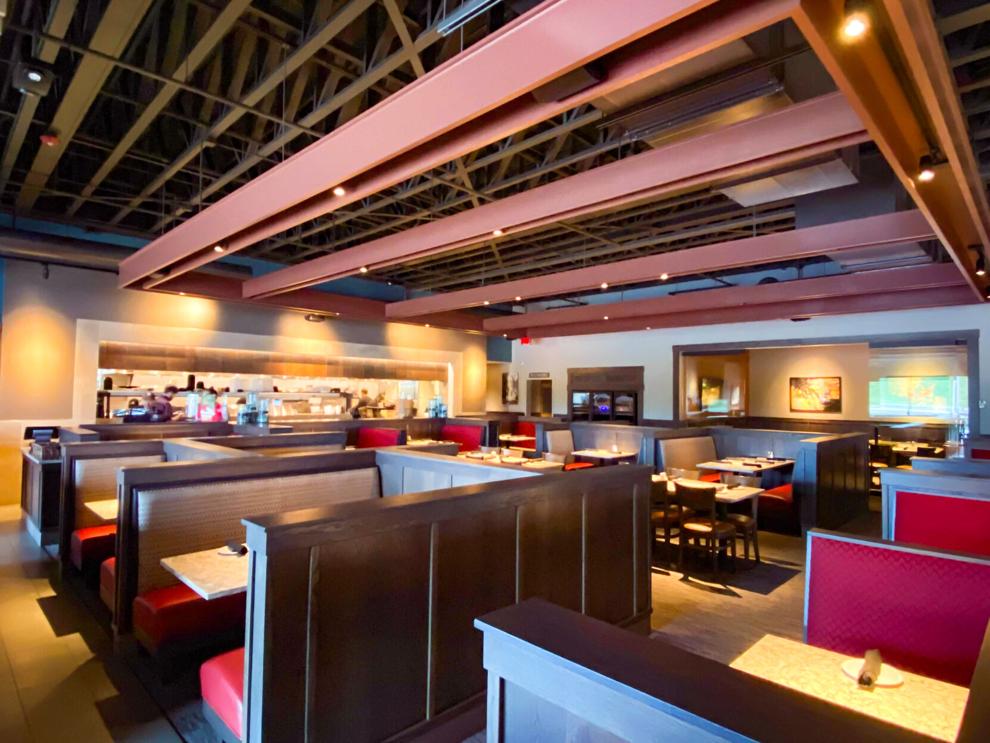 "It's American cuisine, so we're known for our steaks and our seafood with bold flavors, and we use fresh herbs in our kitchen. Take your typical steakhouse with a modern flair, a lot of flavor, a lot of bold, robust coming out of the menu, and you have us," Kritner said.
Kritner also talked about why the ribeye is his favorite item on the menu.
"Our ribeyes are fantastic," Kritner said. "We have a new one, it's a Cajun Ribeye, it comes in a 16-ounce, it's got a New Orleans Cajun butter that goes on top of it. It's fantastic."
Executive chef Adam Guess gave some insight into the kitchen of Firebirds. Working in kitchens for over 20 years, he joined Firebirds nearly a year and a half ago. He has worked at the Chattanooga and Brentwood, Tennessee, locations, as well as the location in Birmingham, Alabama.
"I love working in the kitchen," Guess said. "Food has been a passion of mine since birth almost, so I love it."
He spoke about some of his favorite aspects about working at Firebirds, mainly about the quality of food that they cook.
"Doing everything from fresh," Guess said. "A lot of companies nowadays are doing frozen products, pre-portion products, stuff like that. That's why I think this brand is growing, because they're doing things fresh. I mean, anybody can pull something out of a bag, so that doesn't interest me. Actually cooking, that's what interests me."
Guess shared how the treatment of the kitchen staff is what drew him to Firebirds, as they make sure they are well and getting paid appropriately. He talked about how he is trying to break the mold in Knoxville by paying a higher starting wage than most Knoxville kitchens.
"It was a growing company, and they really treat their people good," Guess said. "I left my last company because they don't treat their people very good."
Kritner talked about one last special aspect about their menu, a drink called Alex's Fresh Squeezed Lemonade. They donate $1.25 from every lemonade sold to Alex's Lemonade Stand Foundation, a non-profit organization that raises money for childhood cancer treatments and families affected by childhood cancer.
"We are big with Alex's Lemonade Stand (ALS) and the fight against childhood cancer," Kritner said. "We do a huge event every year called 'Lemonade Days for ALS,' and so far, we've raised over $2.2 million alone to help fight childhood cancer."
Kritner hopes that through a word-of-mouth marketing strategy, Firebirds Wood Fired Grill will continue to serve Knoxville and become a go-to restaurant in the city.
"It's a perfect place for a date night, it's a perfect place for a corporate meeting or it's a great place to actually come in here and sit at the bar and watch the game," Kritner said. "It is polished dining. It is somewhat casual. But you can come in here and have a $200 bottle of wine and sit there with your spouse and have a great dinner and a great date night. Or you can come in here with three guys, sit at the bar and still watch the game and have a beer. So, it's the balance of both worlds."