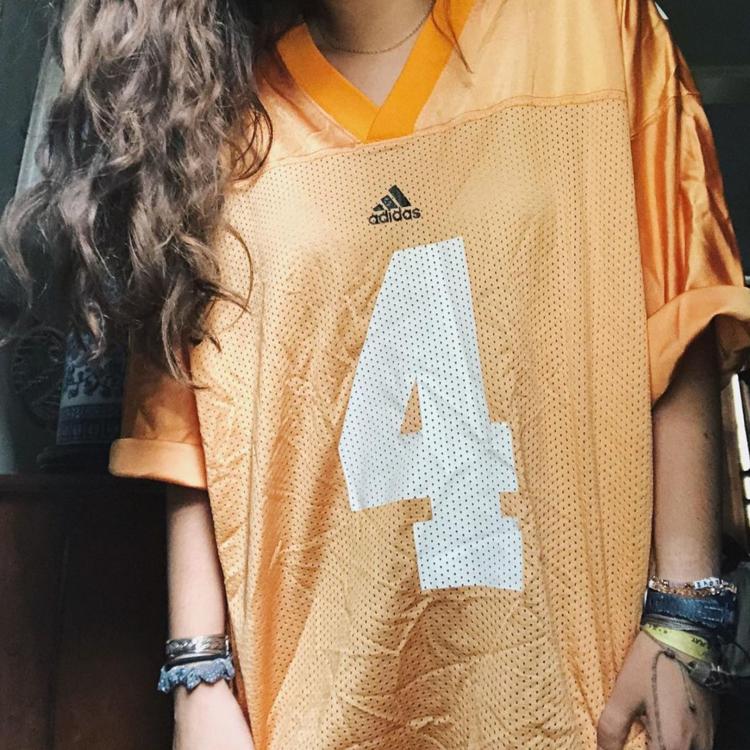 High school student Cece Coakley and UT graduate Zoe Mader aren't your average business owners.
Their recently launched business, Thrift or Dare, doesn't have a storefront, but instead entirely exists on social media. Thrift or Dare sells vintage, thrifted and upcycled clothing to bidders on Instagram.
The business partners and friends thrift old clothing two to four times every month to find special pieces to resell on their Instagram.
"The purpose of Thrift or Dare is to celebrate 'slow fashion' and encourage the idea that new does not always mean 'better' or 'in fashion.' The process of discovering amazing pieces we find in various thrift stores is not the only sole factor of our business, but it is also something so near and dear to both of our lives," Mader said.
Coakley and Mader hope to expand their business to a website in the future, but for now, are establishing a stylish reputation through their business account.
"Since the creation of the account, I feel like I personally have grown not only as a business leader, but I have also learned a lot about time management and how it plays into success," Coakley said. "Taking time out of my busy days to focus on the store leads to more success, which in the end pays off more than taking a break.
Coakley said that while making a profit from the sales is nice, meeting new people involved in a similar business is one of the best aspects of Thrift or Dare.
"It has helped me grow in leadership and in being mature with my money and in business transactions," Coakley said.
Like every student, Coakley and Mader have to manage their time wisely, and sometimes running a business can make getting things done more difficult. Time spent editing, posting and hand-delivering each item can be tiresome, but that hasn't slowed down the ambitious pair.
"Balancing the business and school can sometimes be tough … The thing that keeps me going would be the motivation for the business to continue to be successful and not lose its continued traction," Coakley said.
Although time management has been a huge obstacle for the business owners, Coakley and Mader say that Thrift or Dare's success is due mostly to the wide variety of items that they sell on their Instagram.
"We have something for everyone, including different genders and different styles of funky, hip clothes … constant updates on our Instagram stories from our many posts keep followers coming back for more," Coakley said.
Coakley and Mader had their doubts in the beginning but voiced how proud they are that they have been able to become a popular page for finding local, in-fashion clothes for a great price.
"I'm proud that we are doing something that we both love, and have been able to maintain it," Mader said. "Thrift or Dare allows us to spread our passion of style and thrifting into something deeper than a pastime, and has built us a loyal community of boys and girls who share our love of thrifting."
The entrepreneurs have put in hard work to ensure the success of their business and offered advice for other young startups that want to go after their dreams but are unsure of where to start.
"Don't be scared of failure. Go for it and give it all you got, and always be genuine," Mader said.