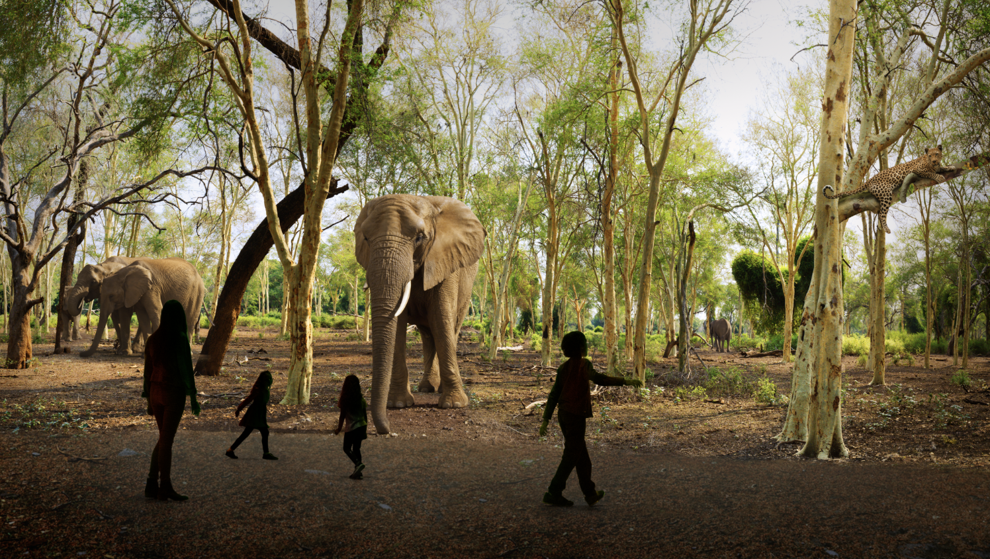 A University of Tennessee alum is set to open a new entertainment experience called Illuminarium in Atlanta, Georgia, on July 1.
UTK alum and entrepreneur Alan Greenberg is the CEO of Illuminarium. He has owned, operated and sold several businesses throughout his career. A few of his businesses include publishing Esquire magazine, Greenberg Network News and an online healthcare communication platform.
Illuminarium is his most recent and most expansive business. The first location will open in the Atlanta BeltLine on July 1. They plan on opening two more locations in Las Vegas and Miami by 2022. Price will vary based on location, but will most likely be within the $30 to $40 range, not including discounts. Their hours of operation are published on their website.
They aim to offer a new type of experience. Greenberg talked about the main goal of Illuminarium.
"We do our spectacles and … our mission is to democratize extraordinary experiences," Greenberg said. "Not everybody's been on a safari … but probably if you asked them if they'd like to go, 95% plus would say 'Wow that's a dream, I'd love to do it. If only I had the opportunity.' So, we make that opportunity happen."
Executive vice president of technology and content at Illuminarium Brian Allen discussed how different these experiences will be.
"Illuminarium is the next evolution in immersive entertainment," Allen said. "There is no place in the world with the canvas and technological capabilities that we can offer. I like to say that we have created a new media format. Unlike (Virtual Reality) we offer a communal experience that surrounds you on all sides and even reacts to your interactions with it."
They will showcase various types of experiences. The first one that they will open with is called WILD, which will act like an African safari trip. People will traverse through the Illuminarium building, going from room to room to see everything that the experience has to offer. It accomplishes this through various technologies working together to simulate what an actual safari trip would provide, including 22 feet tall canvas projections that wrap 350 feet around people.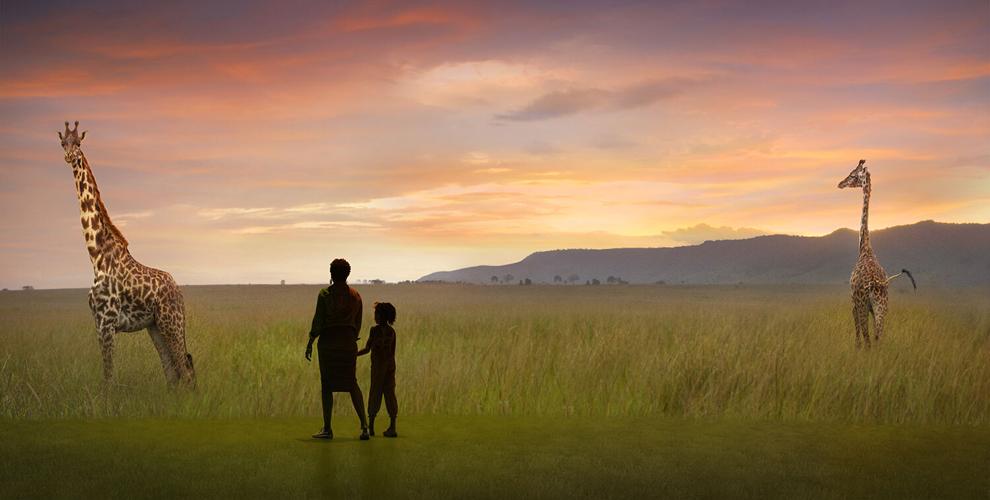 Allen spoke about the technical accomplishments of the WILD experience.
"We captured the content of WILD … using specialized camera arrays we developed specifically for our immersive canvases," Allen said. "Through the advent of native 4K projection, 3D beamformed audio systems, custom haptic floors, our LIDAR (Laser Imaging, Detection and Ranging) sensing system and scent delivery, we provide the technological backbone that will put you in the plains of the Serengeti to the hills of the Maasai Mara."
Illuminarium experiences actively engage audiences as they move freely through the rooms.
"It's much more like a museum experience, the way you would walk through a couple of different galleries in a museum," Greenberg said. "You actually start in what we call Illuminarium Number One, where the pre-show is."
For example, the WILD experience starts with a safari guide laying out what you hope to see during the trip before moving into the main room, Illuminarium Number Two, which holds around 500 people. Greenberg said that the pre-show helps get audiences accustomed to the experience before becoming fully immersed in the spectacle.
Illuminarium plans on offering more experiences every six to nine months. Greenberg confirmed that a space exploration experience called SPACEWALK that will take people to the moon and Mars is currently in production and will start in 2022. After that, an ocean themed experience called AQUATICA will be created to show people parts of the ocean that they wouldn't be able to see otherwise.
Greenberg talked about how experiences like AQUATICA will show people how impressive the technology behind each experience is as well as the true scale of different parts of the world.
"Almost nobody has seen a humpback whale at scale, and that's because no aquarium in the world could hold one," he said. "But you will see that in Illuminarium. So the big creatures of the sea will be a focus, and also things that are disappearing, like the coral reefs around the world that 20 years ago were much more alive than they are today."
Illuminarium will have a mission behind their experiences, whether that's bringing awareness to something that is endangered or requires preservation. For example, Greenberg said that proceeds for WILD will go to wildark.org to promote programs that enhance biodiversity worldwide.
Currently, Illuminarium works with three partners for each location and experience. RadicalMedia handles the creation of each experience, working with high-end cameras and special effects equipment. The Rockwell Group handles the design of the buildings and rooms, with some of their previous work including stages used for the Academy Awards shows. Finally, Legends operates the venue aspects of Illuminarium.
Greenberg said that they are willing to work with other partners in the future, especially for creating new content to showcase at their locations. Other experiences that they would like to provide include museum and historical exhibits, live performances, artist showcases and even private events.
"Illuminarium is a place that can take you anyplace," Greenberg said. "If you want to have a wedding in Paris in Atlanta, we can do that. So we can really make it just about anything that you want it to be. If you can dream it, we can probably do it."
Along with their main attractions, Illuminarium offers a late-night venue aptly titled Illuminarium After Dark. This will be a bar that uses their canvases to display sights from their experiences and all over the world.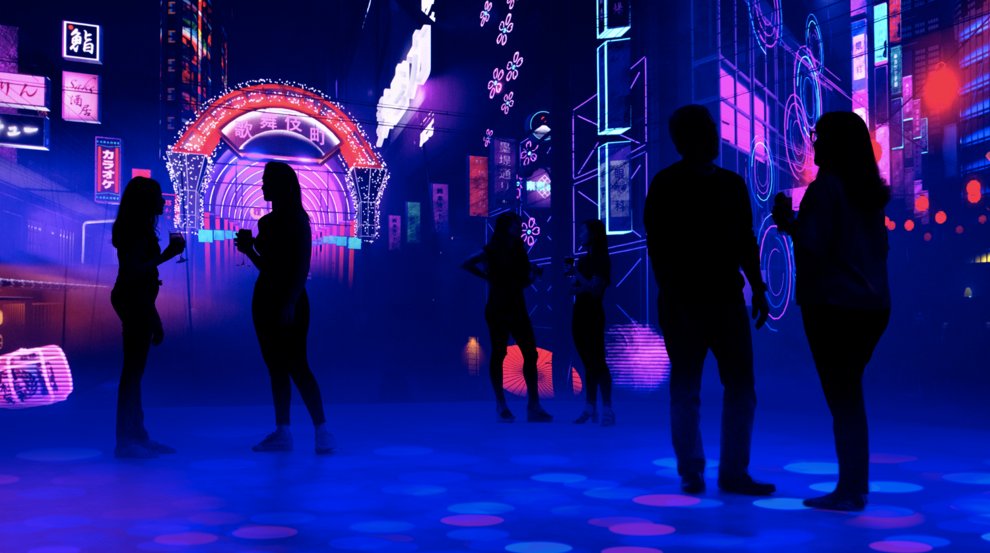 In their first year, Illuminarium plans on opening two more locations after the launch of their Atlanta location. They will also produce two more experiences along with their WILD African safari. They hope that they can expand to more than 40 locations all over the world, including Mexico, Australia, Europe and Asia. With that many locations, they project that around 30 million people would visit Illuminarium each year.
"We're building a global experiential entertainment company," Greenberg said.
They hope to change the entertainment world by offering a new kind of experience at Illuminarium.
"I am truly excited to see what the full potential of this format holds," Allen said. "There are so many ways we can think about using this blank canvas and the team and myself revel in the possibilities. Through our (Illuminarum Lab Facility) space we have already started conceiving new shows and look forward to opening the format up to other creators excited about pushing the boundaries in the immersive space."
Greenberg hopes that people in Knoxville and the University of Tennessee will make the trip to Atlanta to come experience everything that Illuminarium has to offer.