For most students at the University of Tennessee, classes, clubs and social events are more than enough to keep the calendar full. But for TikTok star and UT senior Gabby DePietro, also known as @gibz_, life as a college student is just a little extra busy.
Since joining TikTok in 2018, DePietro has amassed 2.5 million followers and 177.1 million likes on the app. It was not until the beginning of the COVID-19 pandemic, however, that DePietro's comedy and lifestyle page first began to garner the attention that it now receives and became the platform for expression that it is today.
"I think that (my TikTok) is just relatable content. It's comedy, it's about body positivity, it's about me posting when I feel pretty, it's about storytimes. It's just literally everything. I think it's just relatable content," DePietro said. "I honestly think that when people go on my profile, they probably just laugh."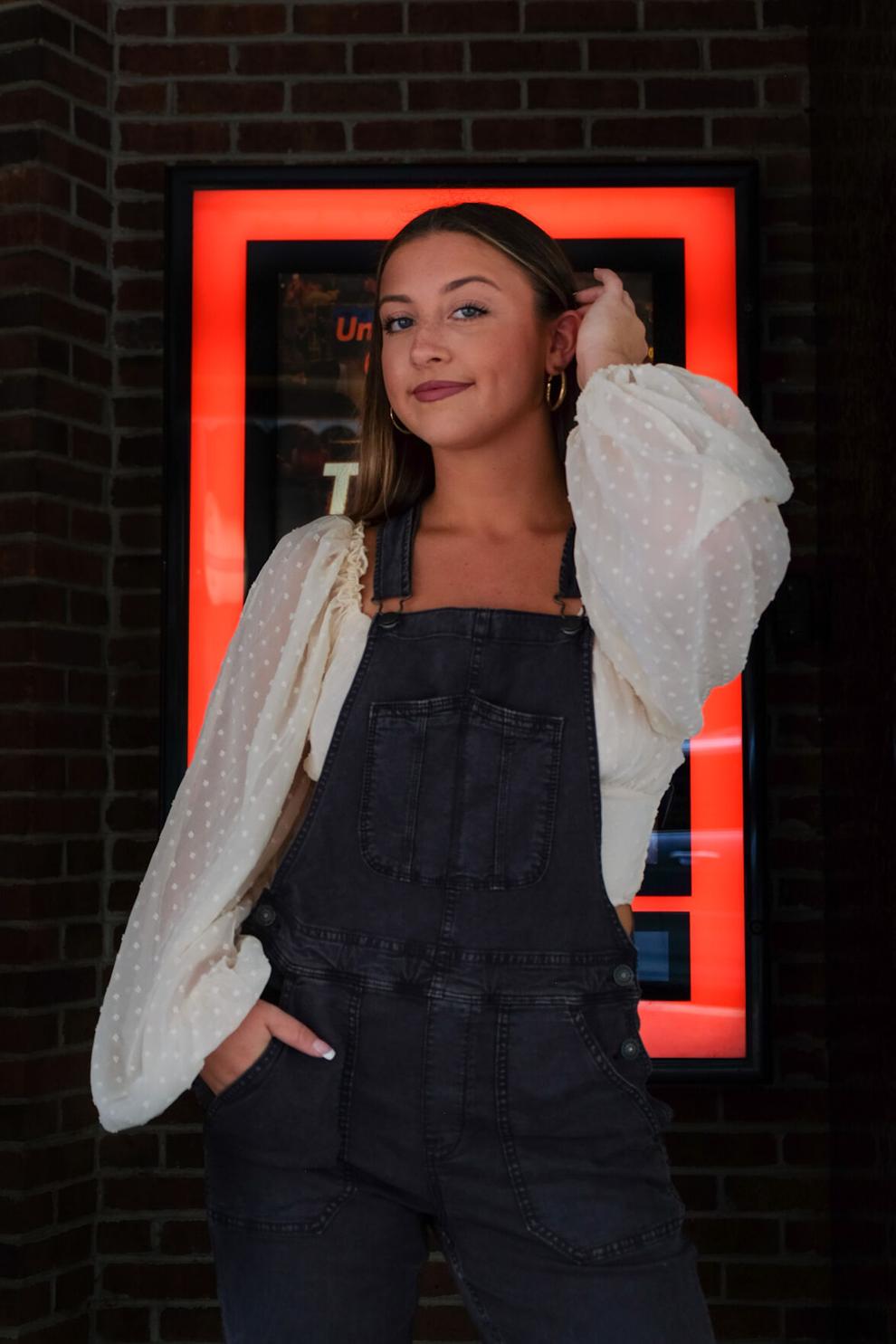 With a following made up almost entirely of women — 92% to be exact — DePietro's content has been largely focused on self love, body positivity and breaking conversational and social taboos directed at women.
Behind the scenes, however, viewers may not expect that juggling life as a high profile TikToker is not always sunshine and rainbows. From tracking the growth of her follower count to analyzing why some videos perform better than others, a large part of DePietro's presence on TikTok hinges on the analytics of her account.
"People don't realize that you have to look at the numbers. Being an influencer is looking at numbers a lot, because numbers predict who you are going to work with in the future. I think a lot of people just don't realize how much work goes into it," DePietro said.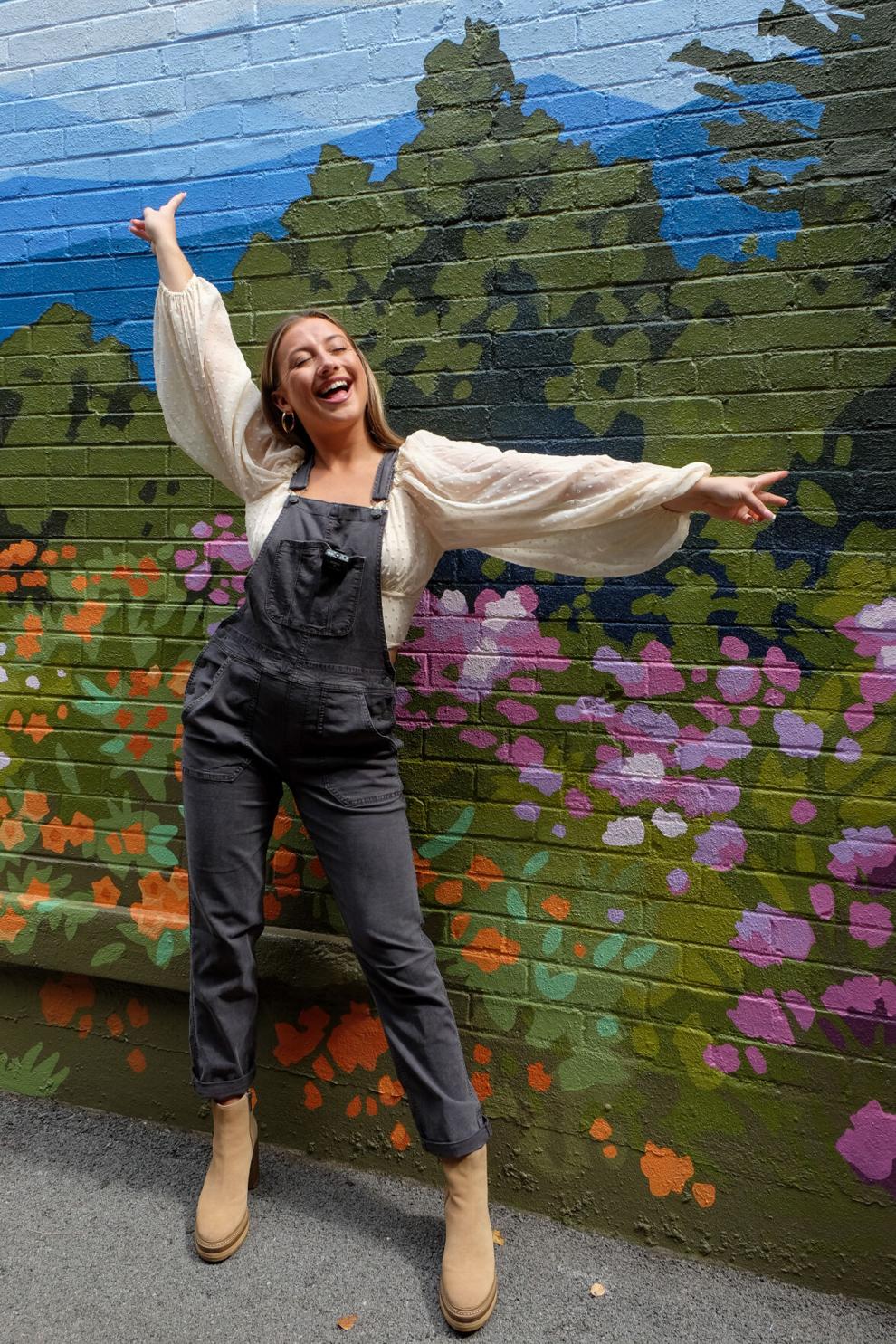 DePietro's older sister Amelia DePietro is also well aware of the challenges that her sister faces as someone in the public eye.
"I think the cons … are just the hate that comes with it. Obviously you're not going to appease everyone. You're not going to touch everyone's soft spot in their heart. You're not going to please everyone, and I think that kind of gets to Gabby sometimes," Amelia DePietro said. "I think that's definitely the biggest con of working anywhere close to social media, just the risk of your own mental health being affected by what people have to say and the awful things people do say behind a screen."
Another unexpected downside: the often unwanted attention. Since her account took off last year, Gabby DePietro has had to adjust to the phenomenon of being recognized in public by total strangers.
"Sometimes I just wish no one knew who I was when I went out. There's been a point where I went to a bar and I kid you not probably 17 to 20 people came up to me in the span of like an hour," Gabby DePietro said. "It's really hard to keep a conversation with that many people in that amount of time, and I get really overwhelmed sometimes, and I just get really bad anxiety. I just sometimes wish that not as many people knew who I was."
However, the pros outweigh the cons. Having received sponsorships from top name brands like American Eagle and Princess Polly, as well as PR packages filled with products from high profile designers Steve Madden, Tommy Hilfiger and Yves Saint Laurent to promote their brands, Gabby DePietro admits to the perks of having such a large following.
As a result of the attention she has received, Gabby DePietro is now pursuing a contract with a talent agency to take the reins on the professional aspect of her TikTok presence.
With her fan base continuing to grow and her college career coming to a close, Gabby DePietro has also had to confront a number of questions about her future: Will she do TikTok professionally? Is this the path she wants to take? Can she handle it on her own?
In other words: What's next?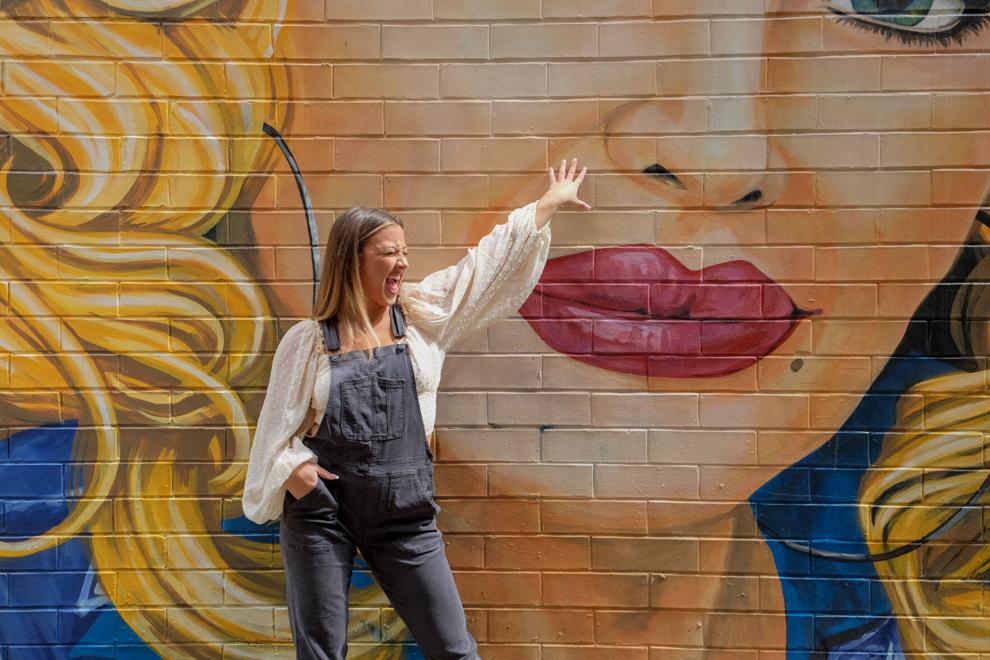 "You're not going to find me when I'm 60 years old doing TikTok. That's just not going to be a thing. But now that I've had a job, I just like being self-employed, and I think that I could make a career out of this — not just with TikTok, but also helping companies with their public relations and marketing and branding and working with brands and collaborating with people. So I definitely think that this could be a career," Gabby DePietro said.
Regardless of what's next, Gabby DePietro's fanbase, and certainly those that know her best, have seen the ways in which her presence on the popular app has brought positive change into her life.
"Within the last year, I've really just seen her grow into the person that she's meant to be. Gabby has never really been afraid to speak her mind or to be her plain, genuine self. Just within this last year she has really grown into that genuine self and felt comfortable in her own skin," Amelia DePietro said.
Between body positivity, weird jokes and goofy dances, Gabby DePietro has, if nothing else, made a name for herself — a name that Amelia DePietro doesn't expect anyone to forget any time soon.
"Not only is she creating a good thing for other people, she's creating a good thing for herself too," Amelia DePietro said. "Obviously we never know — TikTok could literally end in two days — but I think that the impact she has made on herself and other people would last a lifetime."