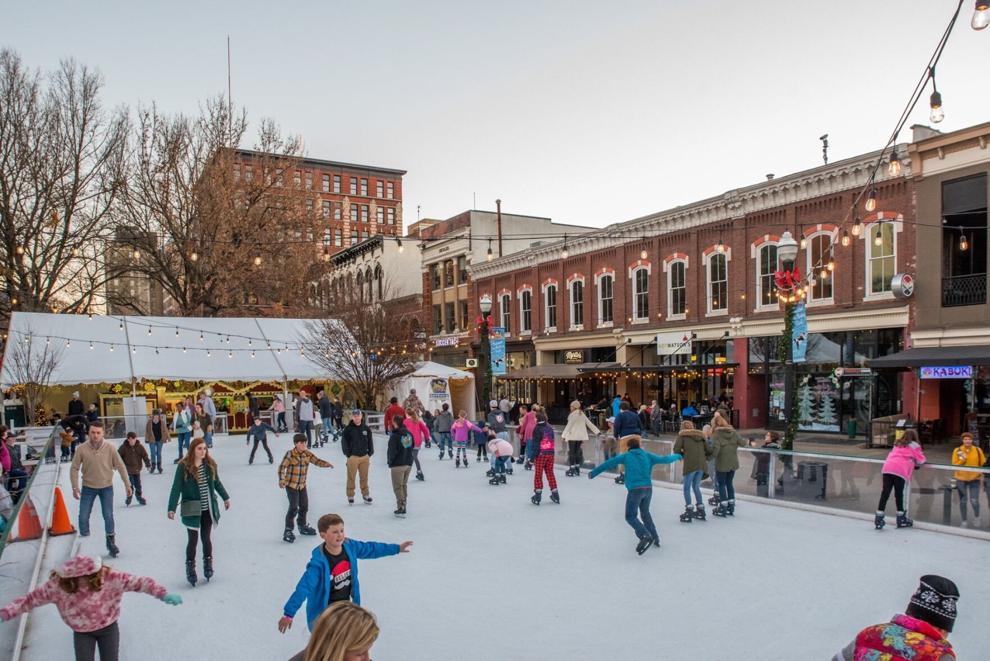 It's the most wonderful time of the year, which means there's plenty of fun events to get you and your loved ones into the holiday spirit. If you missed the 36th annual Fantasy of Trees, there's plenty more where that came from.
Blount County Festival of Trees - Maryville, TN
If you wanna feel like you're in the middle of a Hallmark Christmas movie, downtown Maryville is the place for you. With the coziness of small-town living you can find that Christmas in Maryville has an extra warm and fuzzy feeling after spending months or even years in the city.
Maryville's copious amount of lit Christmas trees will take place at the Blount County Courthouse lawn from 6 p.m. to 8 p.m., and the ceremonious tree lighting will commence at 6:30 p.m.
Ice Skating in Market Square - Knoxville, TN
Though the pandemic tried to bring down our spirits last year, this year we are full speed ahead. The notorious ice rink that sits in the heart of Market Square has returned yet again from Nov. 28 to Jan. 2 (closed on Christmas). Enjoy skating with your friends and family for hours on end and grabbing a bite to eat afterward (and maybe a little Christmas shopping, too) all right in the Square.
WIVK Christmas Parade - Knoxville, TN
The annual Christmas Parade in downtown Knoxville brings many decorated floats and sponsors of the East Tennessee area. Bring some chairs, bundle up, and look out for Santa toward the end! It'll be an event that's a feast for the eyes and definitely worth sitting outside in the chilly weather. Many streets will be closed down for the parade taking place on Dec. 3 from 7 p.m. to 9 pm.
Holiday Tea at the Tennessean - Knoxville, TN
Maybe you'd like to take a more pretentious approach to the holiday season? The Tennessean will cater to your needs from 2:30 p.m. to 4 p.m. on Dec. 4. Enjoy all sorts of warm, holiday-themed teas as you visit the drawing room. It could be a nice break between your holiday shenanigans to rest for a moment and enjoy some fine atmosphere.
Dick's Sporting Goods Deck the House Holiday Party - Knoxville, TN
It sounds a little taboo. A sporting center? Dick's is here to throw a bash whether you enjoy sports or not. Tonight, from 5 p.m. to 8 p.m. there will be games, local food vendors, music and more. Plus, attendance is free. Wanna see what's going on at such a large sporting goods store? Find out for yourself at the West Town Mall.
East Nashville Holiday Market - Nashville, TN
If you're going to be out of town for the holidays or heading back home, this might be a great holiday stop! The market is on Dec. 4 from 12 p.m. to 5 p.m. and is full of all sorts of goods from boutiques to vinyl records, to graphic tees and food. There's also a possibility of getting a free grab bag if you're one of the first 25 people to arrive. Plus, Santa will be there.