The age of the streaming service is here! From anime enthusiasts to sports fans, there is a streaming service for just about everyone. COVID-19 has seen many Americans embrace their streaming services during a time when many have been confined to their homes.
While streaming has helped to fill many people's newfound spare time, what impact does this increased focus on streaming from viewers and studios have on the movie industry?
Streaming offers some advantages over traditional theaters; however, theaters continue to offer unique experiences that are difficult to replicate at home.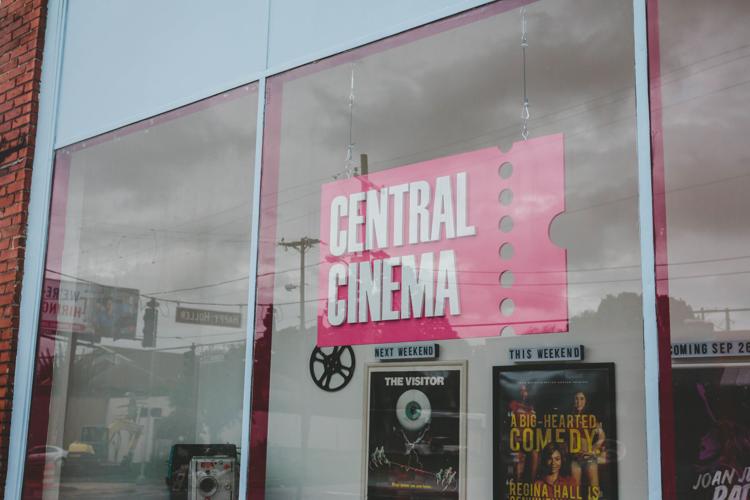 Despite this, some larger studios have already begun to transition away from traditional movies and towards the world of streaming. In an interview with CNBC, Disney CEO Bob Chapek stated that the company was shifting its focus towards streaming.
Is streaming primed to replace the conventional movie-going experience? Why should it? In a world where nothing is black and white, why shouldn't we enjoy the benefits of both streaming services and movie theaters?
Amid the pandemic, streaming offers hours upon hours of safe entertainment. With movies and series for viewers of all ages, streaming provides a versatile and affordable diversion from life during a difficult time.
Streaming also provides access to expansive catalogues of television programs and films. Not to mention that all of this content is accessed via video on demand. This allows viewers to avoid many of the inconveniences associated with traditional cable broadcasts, such as commercials, broadcast schedules and the inability to pause.
Several streaming services even offer the ability to view brand new movies instantly on their service, sometimes at no additional cost.
Most streaming services also provide features such as parent controls, mobile app support and multi-screen viewing.
Streaming platforms also allow for long-form entertainment in their episodic series. Large studios are beginning to allocate more time and money towards bigger-budget, exclusive series.
Disney 's "The Mandalorian" drew over 100,000 viewers for its season two premiere according to user data provided by Reelgood.
Amazon's "The Boys" and Netflix's "Stranger Things" out-performed "The Mandalorian" season two premiere with their newest seasons.
Popular direct-to streaming series such as these help to increase subscription sales which funds higher quality content.
Series with larger budgets like "The Mandalorian" or more mature ratings like "The Boys" may not have been possible on conventional cable channels. Streaming's increase in popularity has opened the door for more premium content that can be enjoyed in your living room.
With all of these great features and exclusive series, why should anyone even bother going to see a movie in a theater anyways?
While theaters may not offer the same luxuries as streaming, they do offer something that is arguably better. Theaters offer a unique experience.
Theaters transform movies into an event.
Nick Huinker, owner and general manager of Central Cinema located in North Knoxville, is confident that the best way to see a movie is in the theater.
"The best way to see a movie is on a big screen with a receptive crowd, and I'd argue it's that much more essential nowadays because of all the distractions that home viewing dangles in front of us," Huinker said.
Theaters create a unique and social movie-going experience that is hard to recreate at home. Theaters optimize lighting, seating, sound and much more to craft the optimal viewing experience.
"We aren't just offering a different way to see a movie people have at home, we're offering the ideal way... that's part of why we don't feel threatened by streaming," Huinker said.
Streaming offers the safest option for movie-viewing during the COVID-19 pandemic. However, theaters have been adapting to adhere to the appropriate CDC recommendations.
Beth Rhoton, owner of three theater venues in Southern Middle Tennessee, explains that her drive-in theater venue, The Montana Drive-In, has been essential to adapting her operations to COVID-19.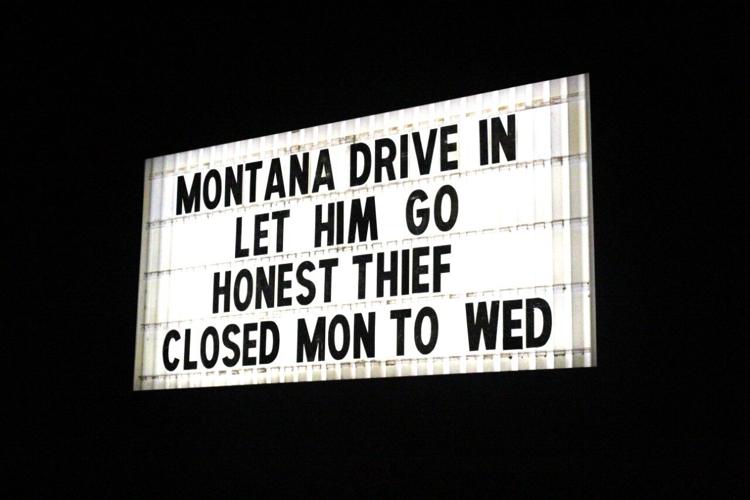 "At some point, people want to go out. People are looking for something to do. They don't want to stay cooped-up. Our theaters provide an inexpensive family day or night out," Rhoton said.
The drive-in theater format allows for one of the most socially distanced theater experiences possible.
Rhoton also notes that her team had "to think outside the box" when it comes to sustaining her businesses. She added that she has been able to utilize the drive-in space for other events such as distanced concerts to make extra money.
Huinker also mentioned that their in-door theater has adapted to COVID-19 by enforcing mask requirements and limiting capacity.
Both Huinker and Rhoton expressed that at various points throughout the year, they were forced to completely close their doors in response to COVID-19. However, both are optimistic that business will improve once regular operations are possible again.
Accessibility can be big deciding factor when considering how to watch a movie for movie fans living with a disability.
According to the National Association of the Deaf, 2012 Federal Court ruling NAD v. Netflix established that all online streaming service content must be accessible.
This ensures that almost all streaming content, new and old, is accessible to deaf viewers instantly. Streaming at home is also advantageous to anyone with a mobility impairment, since they can view movies from the comfort of their own homes.
Theaters have also been taking steps to accommodate all kinds of viewers. Many Regal Cinemas across the nation have implemented personal captioning equipment for closed captioning as well as other options for open captions and descriptive video.
While accessibility options like ramps and captioning are not always perfect or ideal, streaming and theaters provide many of options for viewers with disabilities.
Streaming and theaters present many advantages and disadvantages when it comes to watching movies. The great thing about being a movie fan in 2020 is that you do not have to choose just one way to enjoy a movie.
Between streaming and theaters, there is an endless number of ways for viewers to watch a movie.
COVID-19 has left its mark on the movie and theater industry. Yet, there are still many safe options for viewing movies new and old.
Neither streaming nor theaters seem to be going anywhere. So, in the meantime, movie fanatics and casual viewers alike can enjoy their favorite flick or binge the hottest new series just the way they like.