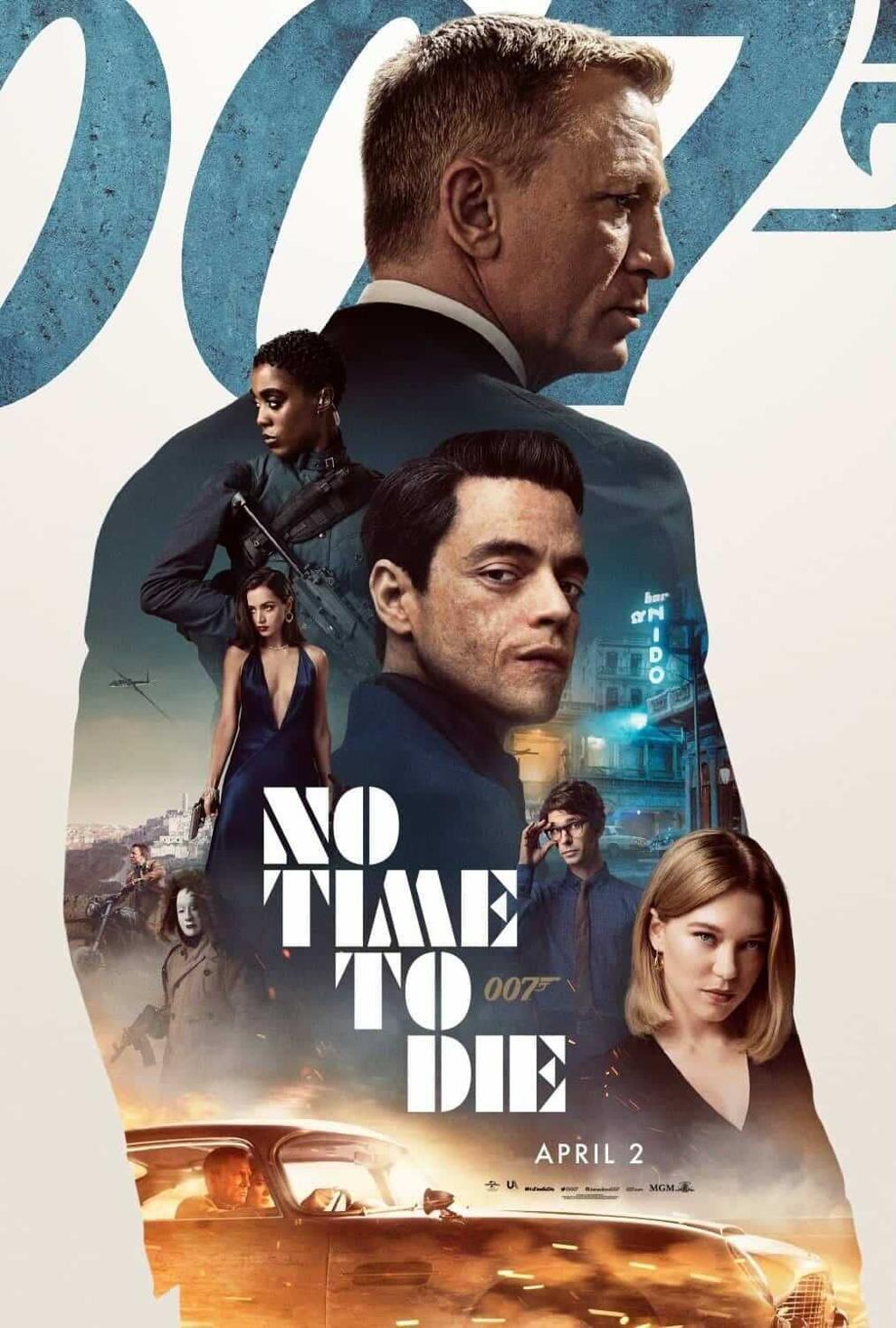 Daniel Craig has no time to die in his final performance as James Bond.
"No Time to Die" is the fifth and final James Bond film with Daniel Craig as the lead. It's the 25th film in the franchise, with Cary Joji Fukunaga at the director's helm, having previously directed the film "Beasts of No Nation." It was written by Fukunaga, Phoebe Waller-Bridge and writing team Neal Purvis and Robert Wade.
After the events of "Spectre," James Bond enjoys some time off with returning Dr. Madeleine Swann in Italy, before getting ambushed. After Bond's disappearance, a new threat emerges years later, threatening the world with a bio-chemical super weapon. Now, Bond must come out of the shadows to finish the job.
"No Time to Die" is an excellent finale to this era of James Bond. It captures the best qualities of Daniel Craig's character while continuing to be modern, intelligent and entertaining.
In his final performance, Daniel Craig puts everything on the line. He brings forth the insecurities, cockiness and fortitude that defines his version of the character.
He also shows his emotional and physical vulnerabilities, which grounds the character more in reality and within the audience's attachment as his brilliant blue eyes pierce through the screen.
This is what truly makes this version of Bond and this era so compelling, as well as why "Casino Royale" and "Skyfall" remain some of the best films in the franchise.
Craig's portrayal of a broken and bruised Bond is incredible, showcasing a realistic side of the character that is barely keeping it together as he continues to grow older. That's true for those films and this last one, making them more impactful as a result.
Along with Craig, Léa Seydoux reprises her role as Dr. Swann. Seydoux has always been perfectly cast in this franchise, but this film drastically builds on her character.
As a result, Seydoux has more weight and purpose in the film, elevating her past the regular slew of Bond girls. She occupies a necessary component to the film, right alongside Eva Green's Vesper Lynd in "Casino Royale," while having her own arc developed throughout the film.
Other returning faces include Ralph Fiennes as M, Ben Whishaw as Q, Naomie Harris as Moneypenny and a few more, including a brief scene with Christoph Waltz' Blofeld — which is more interesting and intimidating than anything he did in the previous film. They all continue to own their roles, further cementing their accomplishments in this era of Bond.
Finally, there are three new faces brought into the fold. Lashana Lynch joins Bond as agent Nomi, and she is absolutely phenomenal in the role. She stands toe-to-toe with Bond as a contemporary and a colleague, especially as they play off of each other during the mission. Honestly, she could hold the franchise by herself.
There's also a short sequence with Ana de Armas that is wonderful, avoiding the conventions of what we've come to expect. It's delightful watching her play younger, inexperienced CIA agent Paloma, while also not giving into anything Bond throws at her. She stands her ground, as well as carrying over some of the chemistry that Craig shares with Lynch. It just works.
The last newcomer is Rami Malek as the primary villain, and he does well. He plays a menacing villain with clear goals and the power to get everything he wants done.
However, he doesn't have the same quality as Mads Mikkelsen and Javier Bardem had in their villain roles. But he does a better job than most, coming in at a decent third place in the villain ranking for these five Bond films.
These performances, especially by Craig, Seydoux and Lynch, elevate the film. They create the suave emotional core of the movie. It would be a fine film if it was just action scenes and spy thrills, but their performances and characters make the experience moving and engaging on a level it wouldn't be otherwise.
Along with that, the film presents clear motives and movements of the characters, creating intrigue as the mystery unfolds. It flips between somberness, action and brevity well, ensuring that the switch is seamless and natural. The film has fun, with quips that land and well-shot action sequences. The action isn't as grand as some of the other films, but it works by staying fairly grounded.
This film has fantastic pacing. It is able to navigate through small character moments, large action sequences and grand reveals with ease, never feeling like it was rushing or dragging at any point. This is especially impressive given the runtime, clocking in at two hours and 43 minutes as the longest film in the franchise.
It uses its time well, while incorporating a theme of time that echoes some of the previous Craig films. It's not just a race against the clock to save the world, but a race against time for Bond as the world continues to move forward while he's stuck in the past. The film isn't too subtle with this theme, but it's incorporated well throughout the film's progression.
This is also reflected in the score by Hans Zimmer, which uses the traditional theme, Billie Eilish's excellent titular opening song and ticking clocks. The score works incredibly with the film, matching the action and tone of each scene while feeling classic and unique.
Speaking of classic, this film uses several callbacks and references to previous Bond films. However, it does so naturally and in a way that makes sense. It's not like "Spectre," which just used different references and stylings just to use them.
It's closer to how "Skyfall" used the Bond references, which was serving the plot and themes more instead of just taking up space. It's the best integration of them into the modern style out of every film in this era of the franchise.
One aspect that is a carry over from both of those films is the gorgeous cinematography. It's an understatement to say that this film looks incredible. The sweeping landscapes, the personal action sequences and the intimate close-ups weave together to create a beautiful film. Specifically, there's a sequence in a forest with dense fog that looks absolutely incredible, truly utilizing the limitations of the frame and the limited lighting. The whole film looks superb.
Also, just to make note of it, the editing is great in this film, keeping with the timing of the action and the quieter scenes. It's unnoticeable and works subliminally. This is only worth noting because of a recent rewatch with "Quantum of Solace," which has some of the worst editing in the last couple decades of cinema.
"No Time to Die" had the impossible mission of giving a satisfying and conclusive finale to Daniel Craig's James Bond. But it completes the mission with style and grace, cementing Craig as one of the finest actors to be given the Bond role.
In an interesting ebb and flow, this era of Bond has had tremendous highs and catastrophic lows. Films like "Casino Royale" and "Skyfall" are exemplary examples of providing an introspective exploration of the character while being slick, stylish and serious spy thrillers.
Unfortunately, that legacy is nearly tainted by films like "Quantum of Solace" and "Spectre," which are still better than some but pale in comparison to those two.
Fortunately, "No Time to Die" fits right alongside the two best films in this era. It carries the torch of Bond's vulnerable characteristics while maintaining the prestigious and entertaining nature of those films. It's a wonderful bookend to this era and character.
If anything, it will be interesting to see what happens next. Hopefully, they'll include Lashana Lynch in future films. As for now, "No Time to Die" is excellent.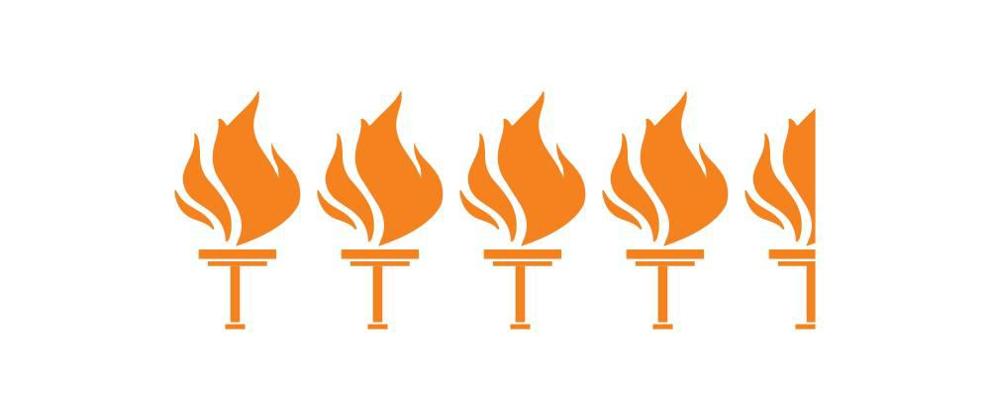 4.5 of 5 Torches