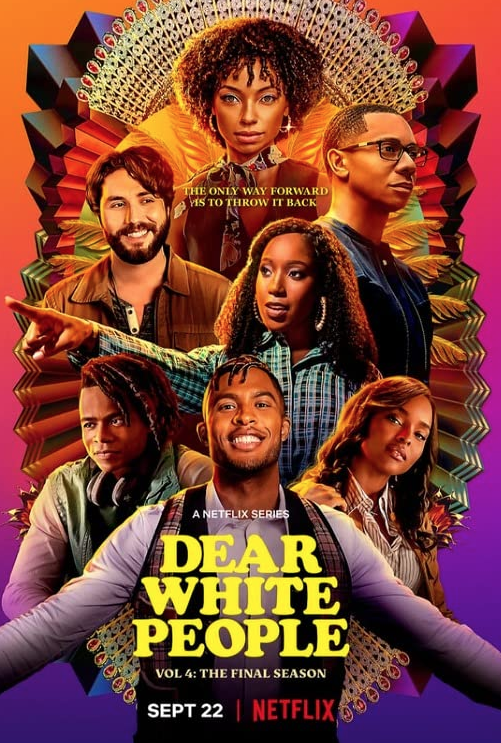 As UT settles into the sixth week of the semester, students may find themselves in need of a cinematic escape to recharge from classes. We've got you covered with the best new movies and shows being released this week on streaming platforms and in theaters.
"Dear Evan Hansen"
Based on the award-winning musical of the same name, "Dear Evan Hansen" follows the journey of a high school senior with severe social anxiety, whose letter to himself inadvertently causes the suicide of a fellow classmate. The lead role is played by Ben Platt, fulfilling Hollywood's movie trope of casting full-grown adults as high school students, a source of existing criticism of the movie.
This film will be released on Friday, Sept. 24 in theaters.
"The Eyes of Tammy Faye"
In this documentary drama, Jessica Chastain and Andrew Garfield star as Tammy Faye Bakker and her husband. This film depicts their story and scandal as the controversial entrepreneurs of the world's largest religious broadcasting network and theme park.
This film was released on Friday, Sept. 17 in theaters.
"Dear White People" Season 4
Netflix is releasing the fourth and final season of its popular series, "Dear White People," which follows a group of black college students and their clashes with race relations at a predominantly-white Ivy League Institution.
This season was released on Wednesday, Sept. 22, exclusively on Netflix.
"Midnight Mass"
An isolated island community experiences a series of supernatural events that seem to coincide with the arrival of a mysterious priest. As existing divisions are amplified, the islanders embrace a newfound religious fervor that threatens to tear the community apart. This miniseries was influenced by Stephen King, so fans of the horror/psychological thriller genre should be sure to watch!
This film will be released on Friday, Sept. 24 on Netflix.
"Clairevoyant"
This comedy mockumentary follows the story of a spoiled, rich girl who hires a camera crew to document her attempts at gaining "enlightenment" through yoga, crystals and other mystical practices. Spoiler alert: It doesn't work.
This film was released on Monday, Sept. 20 on Amazon Prime Video.
"Intrusion"
After building a beautiful new mansion in New Mexico, the house is ransacked while its inhabitants — a young married couple — are out on a night on the town. The home invasion leaves the young wife feeling increasingly paranoid, terrified that those around her are not as they seem.
This film was released on Wednesday, Sept. 22 on Netflix.
"The Starling"
It's a Melissa McCarthy movie! In this comedy drama, Lily — Melissa McCarthy — is left reeling after she and her husband suffer a loss, but finds her grief redirected into a comical battle with a bird that's begun attacking and harassing her in her backyard. Her obsession with the starling becomes a path for healing from grief, along with the guidance of a quirky psychologist-turned-veterinarian.
This movie will be released on Friday, Sept. 24 on Netflix.
Happy watching!