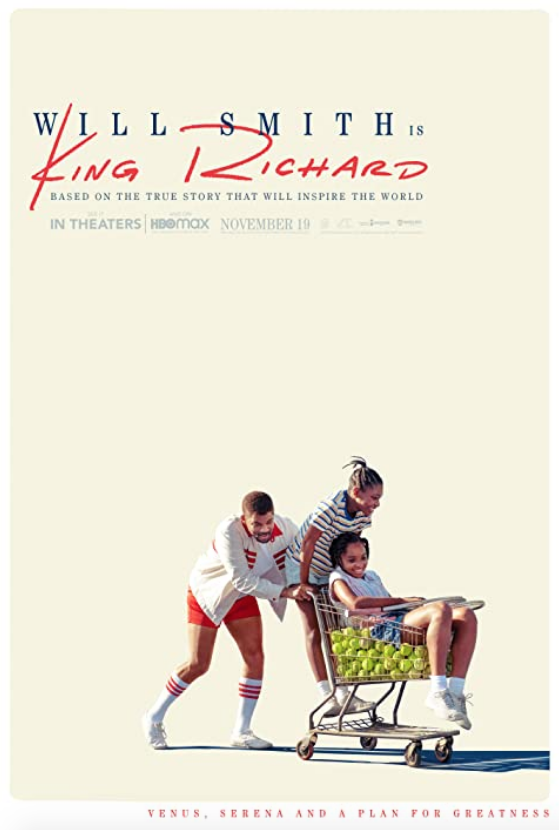 If you fail to plan, you plan to fail.
"King Richard" is a sports biographical film by Reinaldo Marcus Green, who also directed "Joe Bell" and "Monsters and Men." It was written by Zach Baylin and produced by Venus and Serena Williams. The film is playing in theaters and on HBO Max.
Set in the 1990s, the film follows Richard Williams as he plans for his daughters' futures. Regardless of their finances, he trains two of his daughters, Venus and Serena Williams, in the sport of tennis. As a result, a coach takes a chance on them and begins to train them.
"King Richard" mixes sentimentality with a gripping sports drama to create one of the better feel-good movies of the year.
Will Smith stars as Richard Williams, and it is hands down his best performance in years. He matches the speaking patterns and movements of Richard Williams while sprinkling in his charm, intellect and emotion into the role.
Smith carries the weight of the father figure trying to provide the best for his family while making sure they don't burn out, even under his own imperfections. Smith performs incredibly, and it's among the finest performances of the year.
Along with him, Saniyya Sidney plays Venus and Demi Singleton plays Serena. Although Venus becomes the focus over time, they both capture the pressure of becoming tennis stars as children. They match the same insecurities, confidence and intellect as their father while standing apart as their own people still growing. It also helps that Aunjanue Ellis plays their mother and stands as an additional voice of reason at times, while still fighting for their future.
The film also has Tony Goldwyn, Jon Bernthal, Mikayla LaShae Bartholomew, Danielle Lawson and Layla Crawford in several key supporting roles. They round out the cast well while making each character stand out, whether they're a tennis coach or a part of the Williams family.
The story mostly follows Richard Williams as he trains his daughters. It begins to branch out as the film progresses, becoming just as much about Venus as it is Richard. But it's a smooth and subtle transition into that broader story arc, which fits with the timeline of the film.
The movie has a familiar structure to other biographies: It starts with training before they get better resources, leading up to a major event for the athlete. The difference here is that it settles on a more specific moment, with the Williams' sisters already informally trained in tennis. It shows one major period in their lives, leading towards Venus' first major tournament instead of the stereotypical biggest tournament there is — in this case, something like Wimbledon.
This keeps the film fresh, as it stands a few feet away from over biographical films. It's reminiscent of Michael Mann's "Ali" also starring Will Smith, where the film chose to focus on a specific and cultural moment in time rather than the broader strokes of a regular sports biopic.
Another difference with this film is the camera work and lighting. The film uses intimate close-ups for characters, like a profile of Smith driving his van, along with clear shots during tennis matches. Essentially, it's a well-composed film. There's also usage of warmer lighting most of the time. This creates a somewhat vulnerable, yet open and emotional atmosphere for the film. The nice colors and sunny composition fit the nature of the film.
In terms of sound, there's a good variety of songs within the soundtrack — the Beyonce song over the credits is spectacular — as well as a great score that accompanies the movie. It helps create tension and drama, especially within the tennis matches.
However, with the sound mixing, it's pretty good and unnoticeable, except for one instance. During a deal negotiation, Richard Williams responds negatively with a fart. This wouldn't be worth noting except for the obviously bad quality and distracting nature of the sound — no joke, it's a stock sound that you can find in any meme compilation video. It takes you out of the movie and causes laughter, but it's directed at the movie and not with the movie.
But that was the only noticeably bad instance of anything in the movie.
"King Richard" is a slightly unconventional sports drama that focuses on a cultural moment rather than the full life of the titular character or athlete. As a result, the movie works as a character study with excellent performances, compelling drama and genuine emotion.
The movie works not just because of the inspirational story, but also because of its focus on Richard Williams as a person. It's an honest and open exploration of Richard and his family, and it really doesn't hold back any punches.
This creates a much more interesting and emotionally heavy movie, which elevates it further from the other sports dramas that dot the film release calendar. It keeps itself fresh while naturally building to a satisfying conclusion.
If you want a great biographical film with powerhouse performances, then plan on seeing this movie. It's a solid and dramatic film, especially with Will Smith's outstanding performance. It'll be shocking if he doesn't receive at least an Academy Award nomination for this film. It's really that good.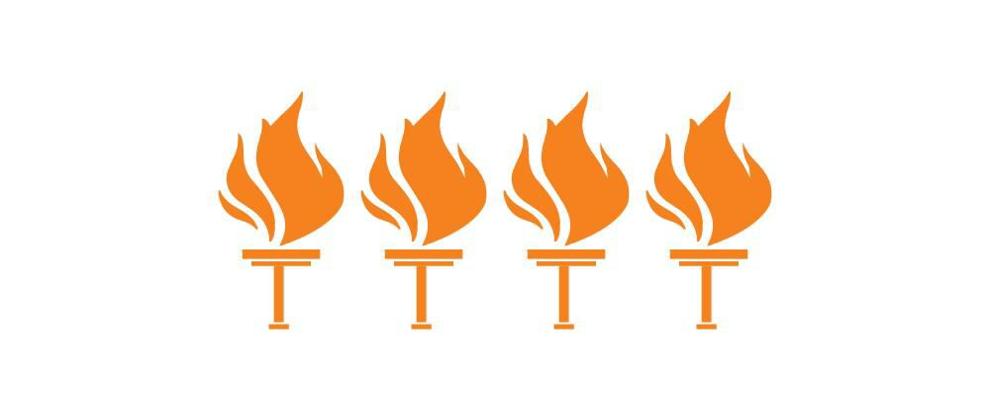 4 of 5 Torches