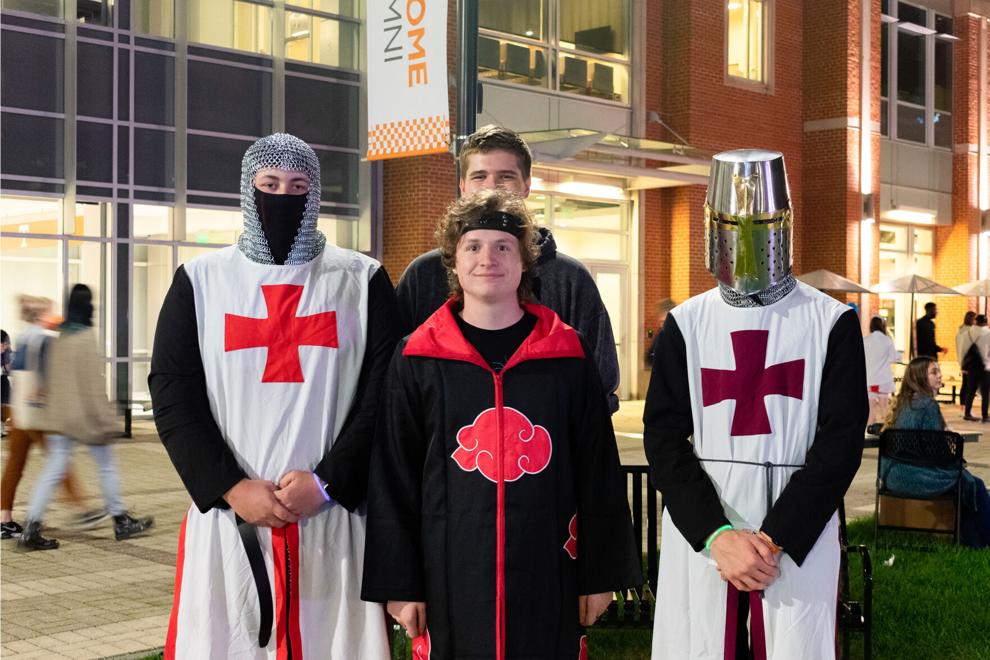 Halloween is a time to dress up and have fun, but it's not an excuse to appropriate any culture. In fact, there are never excuses for cultural appropriation.
Cultural appropriation happens when someone uses aspects of another culture, that is not their own, without acknowledging the cultural background associated with them, making the use of that culture inappropriate.
In this instance, we'll be addressing Halloween, which has historically been a breeding ground for cultural appropriation, though cultural appropriation happens all throughout the year as well.
The biggest thing to keep in mind when deciding on a Halloween costume with cultural ties is respect. The general rule of thumb is if your costume is disrespectful towards a culture or ethnic group, or pokes fun at those groups in any way, it's not a costume you — or anyone — should wear.
Don't change your skin color
Dressing up as your favorite character from a movie or TV show is pretty harmless, but it can become harmful quickly when using makeup to alter your skin tone.
Changing or darkening your skin tone, known as blackface, yellowface or brownface is disrespectful. It is never acceptable to darken your skin tone in order to imitate a character or a celebrity.
If you need examples of cultural appropriation in costumes, celebrities are some of the worst culprits. Julianne Hough did blackface in a costume in 2013, Chris Brown dressed up as a "terrorist" in 2012 and Tia Mowry lightened her face for her "geisha" costume in 2013. Since these famous examples are from some years ago, hopefully celebrities are changing their ways.
Don't dress up as a stereotype of an entire culture
When thinking about what to be for Halloween, cross "whole groups of people" off of the brainstorming list. If your costume is a general stereotype of a cultural group of people, it is cultural appropriation.
Some of the most common examples of this are wearing kimonos, ponchos, grass skirts and headdresses in an attempt to dress up as someone from Asian, Hispanic, Pacific Islander or Native American cultures.
For example, if you decide to wear a poncho, a sombrero and a mustache while dressing up as someone from a Latin American country, like Mexico, you are reducing an entire group of people down to one stereotype. In doing so, all those of Latino heritage become just another stereotype, when we know groups are so much more than that, and their individual cultures deserve respect.
Be mindful of cultural importance
It's possible to appropriate a culture even if you don't darken your skin tone.
For example, cornrows or dreadlocks. These hairstyles hold significant meaning to the Black community as a way of expression and acknowledgement of their history, and white people wearing them disrespects that cultural background which is specific to African American heritage.
Another example is Native American headdresses or other regalia. These are parts of sacred religious attire for various indigenous communities, so wearing them as a costume rather than in their intended context is disrespectful towards those communities. In general, any aspect of Native American cultural dress is not a costume.
Halloween is fun. Cultural appropriation is not. Not only is it not fun, but it's disrespectful and harmful to marginalized communities.