For many who are on break, this is the perfect time to jump into some games. Game Pass offers a wide and varied selection of video games for all kinds of players, and the past month has seen some wonderful additions to the library. From indies to big-hitters, these are the recommended Game Pass games to check out in December.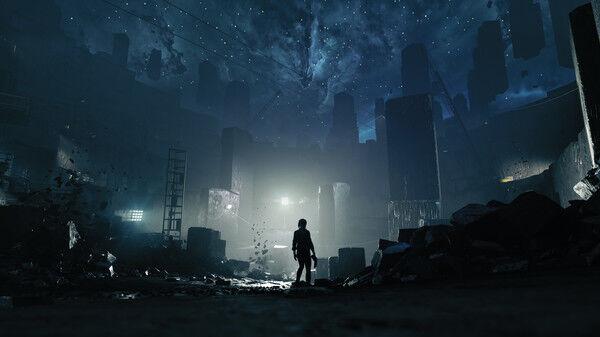 Control
Control is certainly not your average third-person shooter. Developed by Remedy Entertainment, Control is a third-person, paranormal action game. You play as Jesse Faden as she investigates the Oldest House, a mysterious government agency that collects and studies supernatural entities.
Control gives you a vast array of powers such as levitation and telekinesis to use in your fight to thwart paranormal threats. Not only is combat kinetic and explosive, but the Oldest House has plenty of secrets to entice players. From the way Jesse directly speaks to the player to the fact that one of the most dangerous entities in the Oldest House is a refrigerator, Control shows that it's not afraid to get weird.
If you're looking for a fun, weird, and just downright creepy experience, then Control is perfect for you.
Call of the Sea
Sticking with themes of the paranormal, Call of the Sea is a first-person adventure game from newcomer developer Out of the Blue. Call of the Sea is narrative-driven experience where you explore an island through puzzles. While the story takes certain elements from the horror writings of H.P. Lovecraft, Call of the Sea is a supernatural story of love and the lengths we go for the ones we care for.
Set during the 1930s, players follow the story of Norah as she journeys to an island to find her missing husband, Harry. As she digs further into his archeological findings, it brings her closer and closer to the supernatural forces at work on the island.
Call of the Sea is a gorgeous blend of a vibrant colors and state-of-the-art lighting effects. If you have a current-gen console, you owe it to yourself to try this game out just for its unique visuals. Since the game has no combat and only puzzles, it is the perfect game to just bask in art and relax.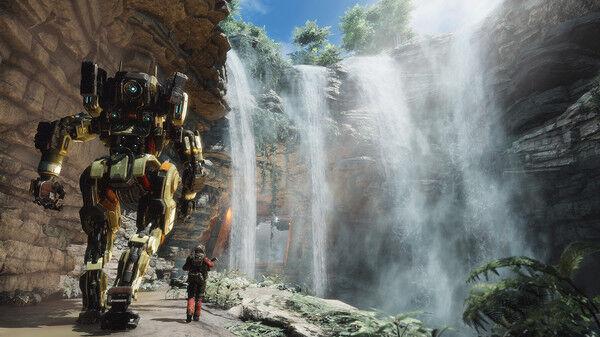 Titanfall 2
This hit parkour FPS from Respawn Entertainment joins the Game Pass library after EA Play joined with the service last month. For the uninitiated, Titanfall 2 is set in the far future with players taking on the role of Pilots, agile parkour masters who are just as good with their guns as they are on their feet. Pilots don't fight alone as they commandeer the Titans, powerful mechs that deploy from orbit.
Titanfall 2 has both an excellent single-player campaign as well as a polished yet chaotic multiplayer experience. Seeing the battlefield become overrun with Titans and Pilots is such a unique experience that you could only witness in Titanfall 2. If you're looking for a fun, fast-paced futuristic shooter, Titanfall 2 will be your jam.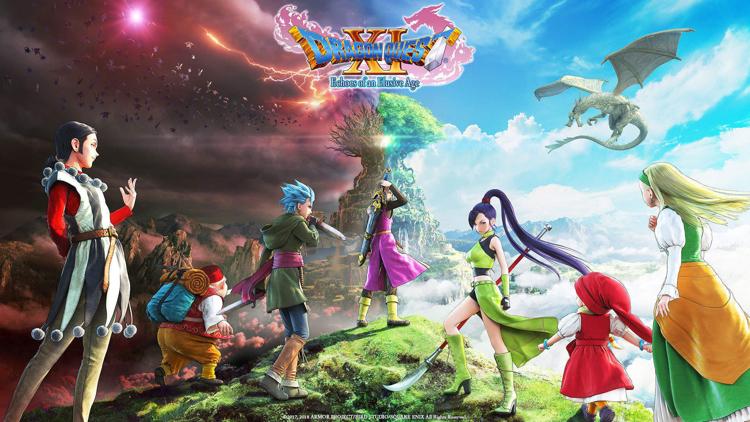 Dragon Quest XI S: Echoes of an Elusive Age – Definitive Edition
For players looking for a longer, slower-paced experience, than Dragon Quest XI S might be more up their alley. This latest entry from the grandaddy of JRPGs finally makes its way to Xbox and Game Pass.
Players take on the tole of the Luminary, a chosen hero who must travel the land of Erdea to uncover their destiny. Along their journey, players will meet a wide cast of fun and interesting characters that will join their quest.
This particular Dragon Quest is perfect for both newcomers to the genre as well as veterans with a combat system that is accessible for everyone but enough depth to keep longtime fans engaged. Also, this being the Definitive Edition of Dragon Quest XI, this version of the game comes with a couple of new features such as a fully featured orchestral soundtrack, full English voice casting, new content and the ability to switch between 2D and 3D modes.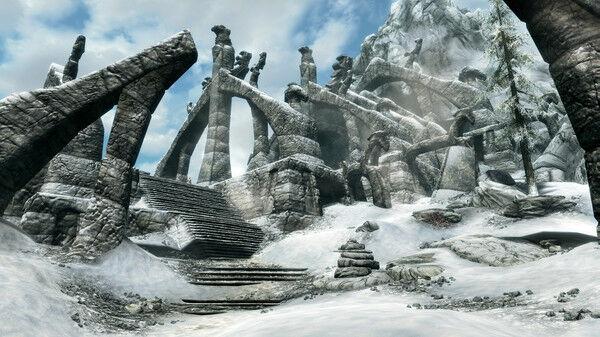 The Elder Scrolls V: Skyrim – Special Edition
It seems that no matter where you go, you can't escape Skyrim. This juggernaut RPG is nearly 10 years old, and yet it still maintains relevance among many gamers. 
For those few who don't know, Skyrim is an open-world RPG where players explore the northern realm of Tamriel, Skyrim. You play as the Dovahkiin, a mortal born with a dragon's soul. What makes Skyrim so appealing is the amount of freedom it affords the player and how they can choose who they want to be. Whether you want to be a warrior versed in holy Restoration magic or a sneaky archer with a penchant for poison, the choice is yours. Even by today's standards, the world of Skyrim feels massive with loads of adventures and secrets to uncover.
Also, with this being the Special Edition, this version of Skyrim comes with all of its previously released DLC along with community mod support. Skyrim is perfect for those who are seeking a classic RPG adventure.