New month, new games. If you're looking for the next free game to dive into, then check out our list of free games for the month of April.
Free Game with Prime
For Prime Gaming subscribers, get ready for aerial shoot-em-ups, chaotic couch co-ops and stories that tug at your heart strings.
Move or Die – Couch Party Edition – As the name says, if you don't move, you die. Any character that remains still will explode in this friendship-destroying game. Up to 4 friends can go head-to-head in a series of 20-second rounds with ever-changing modes. This party game will result in plenty of laughs and screaming.
The Escapists – This popular sandbox puzzler gives the player one objective: escape prison. Live out your prison routine, make friends (or enemies), and craft your master plan. With its procedural style and highly interactable sandbox, The Escapists promises plenty of chaotic fun for any daring inmates.
Moving Out – Looking for a fun, couch co-op experience? Moving Out has you covered as you and your friends deal with the fast-paced world of house moving. Prepare to deal with inane physics and fumbling teammates as you try to grow your fledgling moving company.
Aces of the Luftwaffe – Squadron – Set in an alternate history of World War 2, Germany has invaded the United States, and its up to you to take to the skies in this scrolling, shoot-em-up. Go at it solo or bring a friend as you fight fearsome war machines and enemy squadrons in this colorful action game. Prepare for bullet hell and gather power ups as you take on challenging boss fights.
Before I Forget – Before I Forget is a narrative-driven game about losing your memories. You play as a woman with early onset dementia as you try to piece together clues about your past. Your memories fade and jumble together in this heartbreaking look into living with dementia. For those looking for a story that will stay with you, consider giving this game a shot.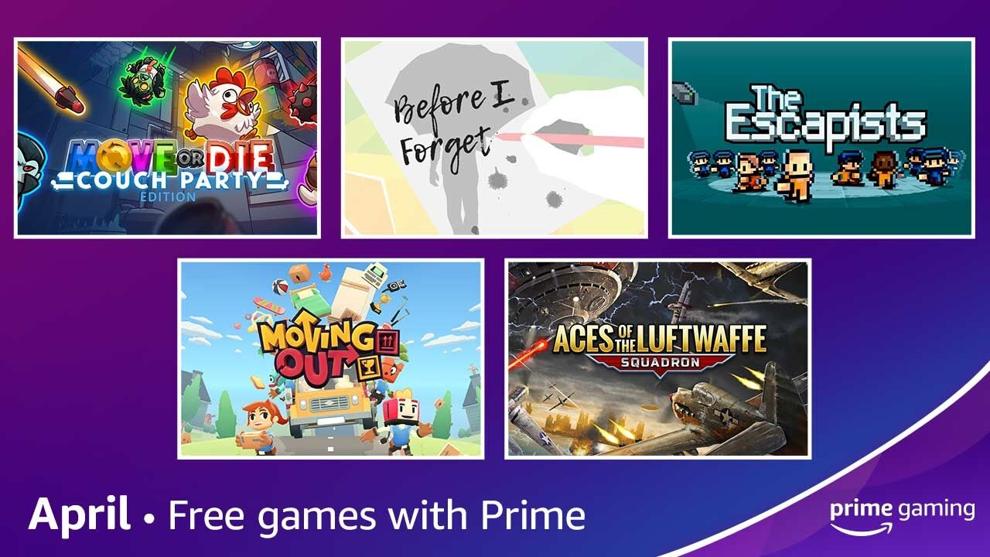 Games with Gold
For Xbox Live Gold members, get ready to dive into Viking mythology, parallel dimensions, and truck racing this month.
Vikings: Wolves of Midgard – This action-RPG in the vein of the Diablo games sets the player in the world of Norse mythology. Slay beasts and earn loot as you master an array of weapons. From axes and bows, choose how you wish to forge your Viking legend.
Truck Racing Championship – If you ever wanted to live out the fantasy of taking part in the European Truck Racing, then boy do we have the game for you. With life-like simulation of truck racing and over 45 trucks to choose from, enjoy your career as a master truck racer.
Dark Void – In Dark Void, you find yourself stranded in a parallel dimension by alien forces. Equipped with high-tech weapons and a jet pack, get ready for frenetic, pulpy action. Transition from on the ground shootouts to aerial dogfights seamlessly in this third-person shooter.
Hard Corps: Uprsising – This retro-styled action game draws inspiration from the classic Contra games. Get the classic experience in the Arcade mode, or become the ultimate soldier with upgrades as you take on the game in the Uprising mode.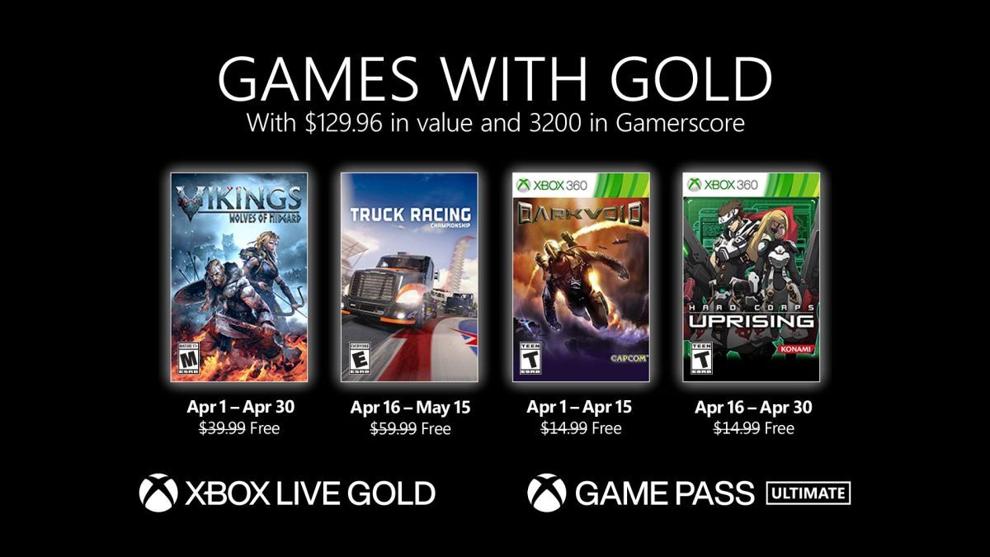 PlayStation Plus
PlayStation owners get quite the selection this month, including a brand new release and a PlayStation exclusive for this month.
Oddworld: Soulstorm — The long-awaited entry to the Oddwrold series make its premiere this month, and PS5 owners will be able to play it for free on day one. Soulstorm continues to follow Abe, a former slave who has now become a messianic figure as he liberates his people. Use crafting, stealth and puzzle solving as Abe works with his people to fight for their freedom.
Days Gone – This PlayStation exclusive from Sony Bend come for free to PlayStation Plus members. Players take on the role of wandering motorcyclist Deacon St. John as they brave the perils of the post-apocalypse. Maintain your motorcycle and survive the elements in a world overrun by mutants and bandits.
Zombie Army 4: Dead War – A spinoff of the Sniper Elite series, Dead War ups the ante on insanity as you take on the undead Nazi horde yet again. Battle across Europe alone or with friends with crazy weaponry as you take on both Nazi zombies and the occult.