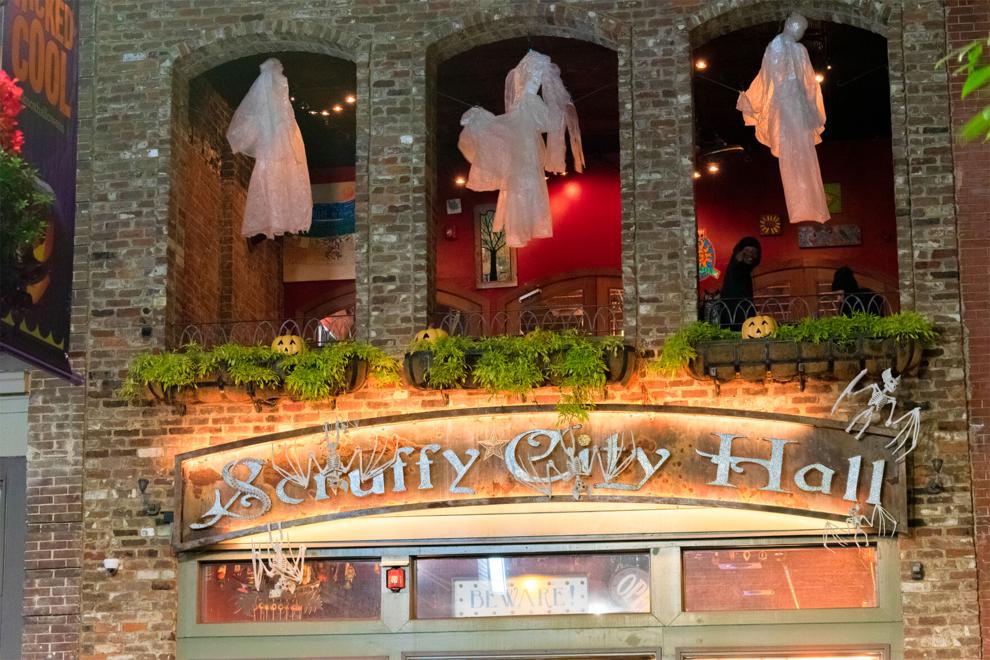 You love them, they scare you and it's the season for them. Here are some of the best haunted houses and corn mazes in the East Tennessee area.
Maple Lane Farms — Greenback, Tennessee
A tradition stemming from the 1990s, lots of locals come to this fall, fun-filled destination for good food and a good scare.
By day, it's a great place to bring kids and to pick out a pumpkin. By night, it becomes a haunted corn maze filled with jump scares.
Just recently, Maple Lane added a haunted barn to the mix, separate from the maze. In this new attraction, you will take a hayride leading to the woodsy entrance up to the haunted barn, adding suspense and the feeling of being in a scary movie.
Hauntings will take place at dusk on weekends throughout October, including Halloween.
Frightmare Manor — Talbott, Tennessee
Rated the sixth scariest haunted house in America by U.S. City Traveler, the Manor is located on an abandoned plantation, owned by the psychotic Jeremiah Lexer who murdered his entire family several years ago.
This 20-acre establishment offers multiple walk-through haunted attractions, and if all attractions are completed, you actually get your money back.
Frightworks — Powell, Tennessee
This location is filled with lots of animatronic detail and plenty of actors to get your adrenaline going — sometimes you can't tell the difference.
At Frightworks, there are five different zones to walk through, and it's recommended to get a Fast Past with how long the lines are. It's open roughly four nights a week and closes at midnight most evenings.
Screamville — Knoxville, Tennessee
Rated the number one scariest attraction in Tennessee by Scare Factors, this attraction is a triple threat, with a haunted house, a haunted corn maze and a haunted trail.
Screamville is based on the story of Sarah Branson and her family. You get to walk through their house with a spiritual, church-related motif. There's also a portion where you can be put in an actual coffin and simulate being buried alive.
There is plenty of eeriness throughout the house, and beware of lots of several jump scares throughout the corn maze, as well.
All of these events will be available throughout the month of October if you are looking for some entertainment and genuine scares. But, that's not even the best part — they are also not far out of reach.