After editing for the Warner Animation Group, University of Tennessee, Knoxville, graduate Ben Murphy applied for an assistant editor position for the "Avatar" sequels.
It was a normal application process, complete with interviews, resumes and contact details. All of this led to Murphy accepting an interview call at 7 a.m. in New Zealand — 3 p.m. EST — to discuss how he got to where he is now.
Murphy lived most of his life in Cleveland, Tennessee, before moving to Knoxville for college. He joined UT as a freshman in 2011, working towards a bachelor's degree in journalism, as well as minors in cinema studies and theatre. Murphy focused on journalism because of its coverage of video production, as UT did not having a dedicated cinema studies major at the time, until Charles Maland gave him a heads up.
"I was getting a lot of my gen-eds out in the first couple semesters but then taking some video and cinema studies classes throughout," Murphy said. "During my sophomore year, I was really taking a lot more of cinema studies classes and video production classes, and then I believe it was Dr. Maland who was saying that they're really developing a major for cinema studies."
This information allowed Murphy to focus more heavily on cinema studies courses, transitioning into a dual major in that and Journalism. Co-chair of Cinema Studies and filmmaker Paul Harrill talked about his involvement in creating the program.
"I was hired by UTK in 2013 as plans were put in place to start a major. We graduated our first class in 2015," Harrill said. "The program balances coursework in film production and studies. The students the program has attracted enter the film and television industry in different ways."
During his time in the program, Murphy reflected positively on his mentors and professors that helped him. He cited Charles Maland, Bill Larsen, Bob Legg and Paul Harrill as being instrumental to his success in school and his career, especially for pushing him to succeed.
"Ben was one of my first students when I came to UTK," Harrill said. "He had a lot of ambition, a lot of talent and he worked very hard. He was also an incredibly personable and kind student. It was a pleasure to have him in class."
Murphy graduated from UT in 2015, becoming one of the first to graduate with the newly established cinema studies major. He reflected well on his time in school, along with living in Knoxville.
"It's a big enough city that there's a lot going on, but it still feels like home, it still feels like Tennessee, which I always truly loved," Murphy said. "The city of Knoxville, to me, is a truly 10 out of 10 city, and I can't express my love for it enough."
After graduating, Murphy stayed in Knoxville looking for work. During this time, he entered the American Cinema Editors (ACE) Internship program. He landed within the finalists before acquiring the position, occupying one of two spots. He talked about it as a huge step in his career.
"I just got really involved and really active," Murphy said. "The internship program for me really, really just catapulted me into this new world where I met a lot of people who were my age, who were super interested in the craft of editing, and also … a lot of people who were plucked out of different parts of the country, and sometimes the world. It was great to … find a group of people your age going through the same thing."
Murphy began to connect with people through the internship, while working on a membership to the Motion Pictures Editors Guild union. Right after completing the internship, Murphy received an opportunity from editor John Venzon that aligned with everything.
"... John talked to me and offered me the job to work on ("The Lego Batman Movie") like the week I was getting into the union," Murphy said.
"For me, it's been one big jump after another after another, kind of all at the same time, and … I have been truly fortunate with the people who have been supportive of me throughout my whole career recently," Murphy said.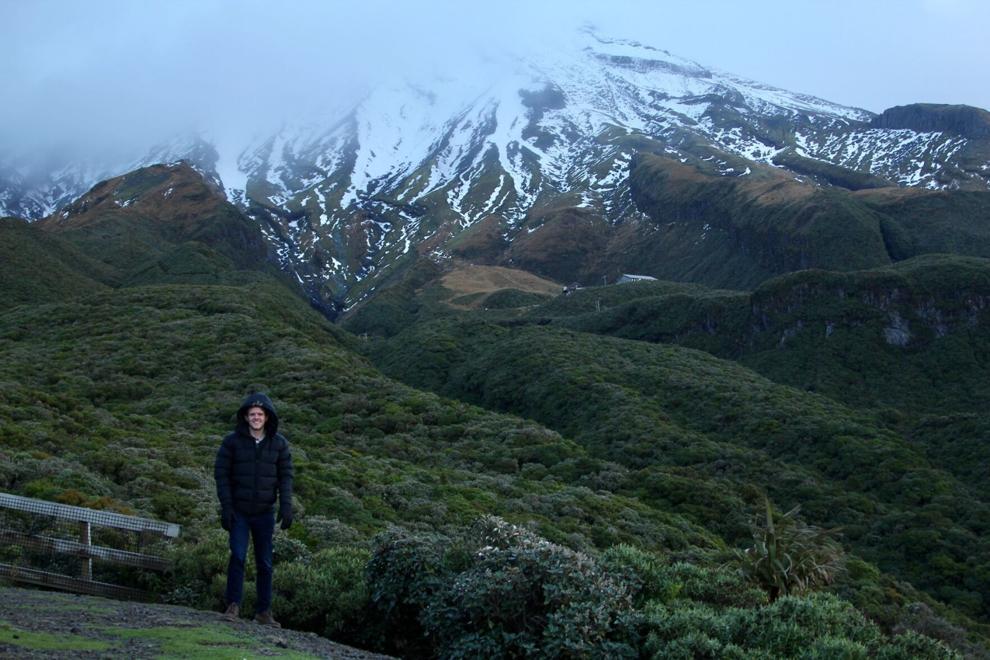 The offer allowed Murphy to work as an assistant editor for "The Lego Batman Movie" under Venzon. He described the role as working "for the editor, pushing their vision for what the movie will shave into be."
He worked on "The Lego Batman Movie" for several months, joining the film seven months before its premiere. He talked positively about the experience, saying how fun it was to work on the film and with the people involved. He discussed getting opportunities like this, specifically by making those connections early in his career.
"You find a lot of people who want to help the next generation, because that's what has been done to them," Murphy said. "You find people who … put a lot of effort into helping young people, and so that's something that I've found, which has been truly terrific."
After completing work on the film, Murphy continued to edit for Warner Animation Group. He has helped edit "The Lego Ninjago Movie" and "Smallfoot."
In 2017, one of Murphy's colleagues from the ACE Internship told him about an editor position for the "Avatar" sequels. Now, he works between New Zealand and Los Angeles on the next two "Avatar" films as an assistant editor. He could only relay what has already been publicly stated.
"I started in 2017 … and 'Avatar 2' is going to come out … December of next year," Murphy said. "To me, it's been a really exciting and fun project to work on, just for the scope of it all. It's been truly wonderful."
He works with several editors, including David Brenner, John Refoua, Stephen E. Rivkin, Ian Silverstein and James Cameron. They will work on "Avatar 3" simultaneously while finishing "Avatar 2."
Working on these films, Murphy reflected on feeling overwhelmed, almost as if he doesn't belong. And yet, his work and credits are what pushed him to the level that he is currently at.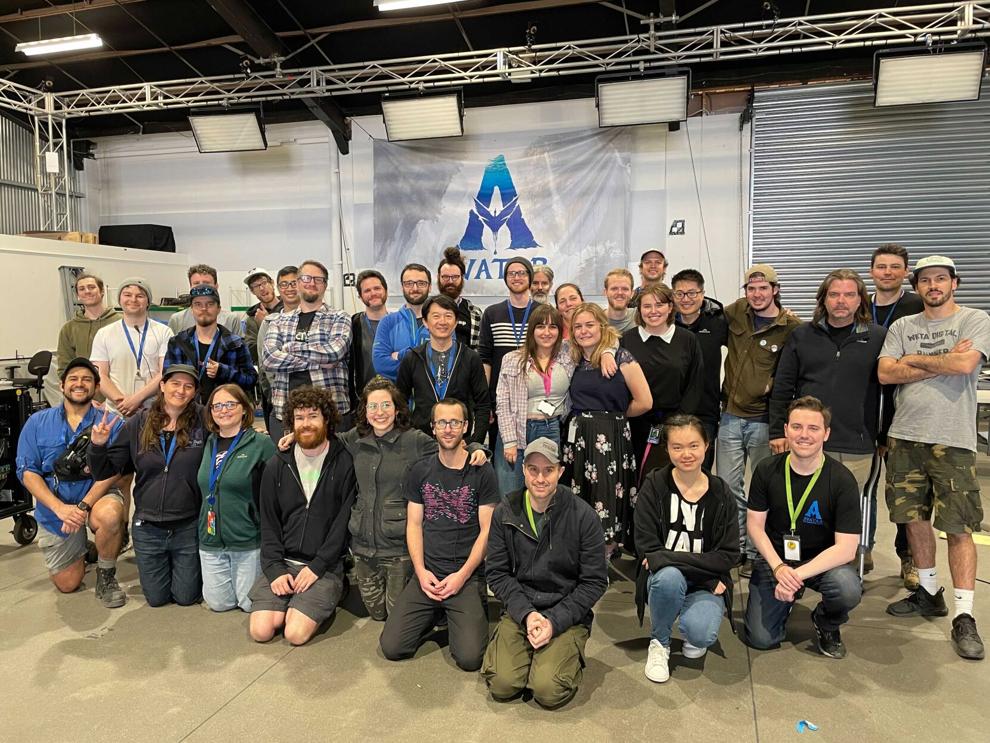 "The reality is that, if you got here, it's for a reason. Or if someone has trusted you with something, it's for a reason," Murphy said. "Once you put in the work, it's less daunting and it's less scary than it actually is because you have a lot of people who are supporting you and they're in your corner."
He also talked about being able to learn under other editors, teaching him the craft while he's still young.
"I'm not even 30 yet, and I've just been working on these huge projects," he said.
After completing work on the "Avatar" films, Murphy hopes to build up towards a full editor position.
"There's no one set path in terms of how to become an editor. There's kind of all these mini, little paths," he said. "So for me, it's just continuing to work … with people who I enjoy working with and, at the same time, pushing myself and to not just becoming stagnant in the same role for years and years and years. But really trying to work my way up, is kind of what I see now."
He added that he wants to work on his own projects as well, as he enjoys writing and directing. For now, he'll continue editing.
For students, especially in cinema studies, Murphy said to have fun in college, while working hard and making connections as you grow your skills.
"Take advantage of the time you have at UT while you're there," Murphy said. "Take classes that you're interested in. Take classes that excite you. Take some classes that may scare you. But have something that you think you can maybe get out of them. Take risks, take chances. Don't just play it safe, that's what college is there for."
He also stressed the importance of unions, networking and finding people you enjoy working with, saying that those were all elements that got him to where he is now.
Finally, Harrill added some thoughts about Murphy's work post-graduation.
"I'm very proud of Ben, but I'm not surprised at his success. And I'm sure he will accomplish a lot more," Harrill said.
Amongst internet connectivity issues, Murphy concluded the interview at 8 a.m. in New Zealand, waiting to hear if he would be called in for work that day.