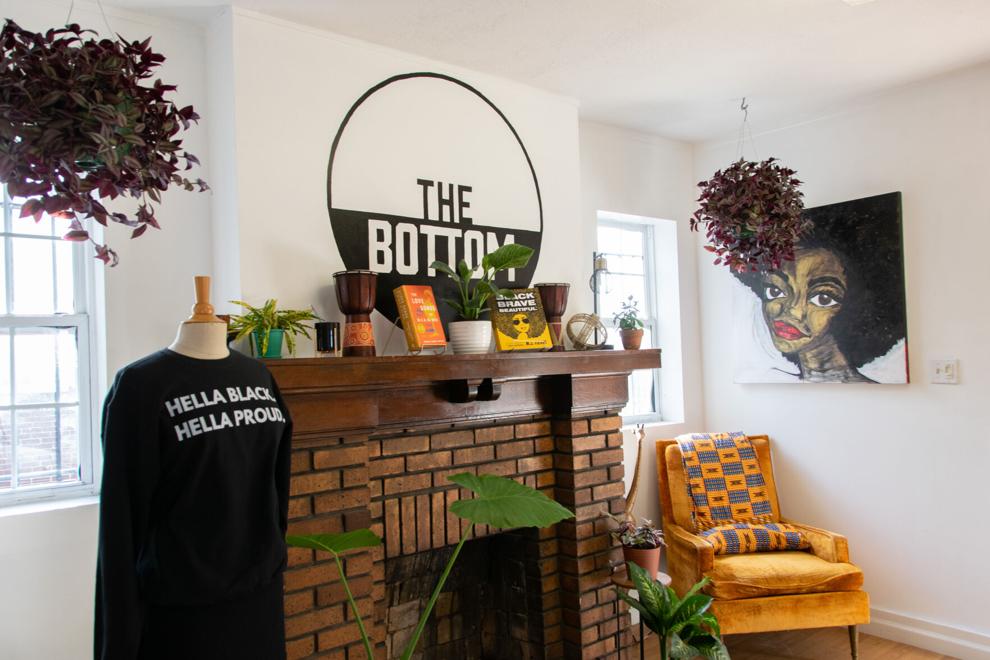 Moving into a new space with a bookstore, The Bottom has served Knoxville's Black community for a year, and they plan to keep growing.
Named after the historic and demolished Knoxville Black neighborhood, The Bottom started from the mind of sociologist Enkeshi El-Amin as she wanted to provide a new Black community center in Knoxville.
El-Amin founded The Bottom along with Ty Murray, Pumpkin Starr and Jazmin Witherspoon, who operates as the director of literary operations. She helped build up the bookstore in their new location, which is a house located at 2340 E. Magnolia Ave.
Witherspoon talked about The Bottom's first year and how they have grown. She joined the staff in July but has already seen The Bottom grow.
"I think it has been a year of incredible growth," Witherspoon said. "It's been a beautiful struggle, because I think a lot of times struggle is looked at as, 'Oh, we're constantly stressed out.' We're not. We definitely have the support of our community. We have people that love us, they help us out by either providing funds or even just their presence."
They were able to acquire this new building through the community, which came together and helped raise money through donations and the 100 for 100. Witherspoon discussed the support of the community.
"I feel like we do have so much support, that when we do have a problem, there's usually someone we can reach out to," Witherspoon said.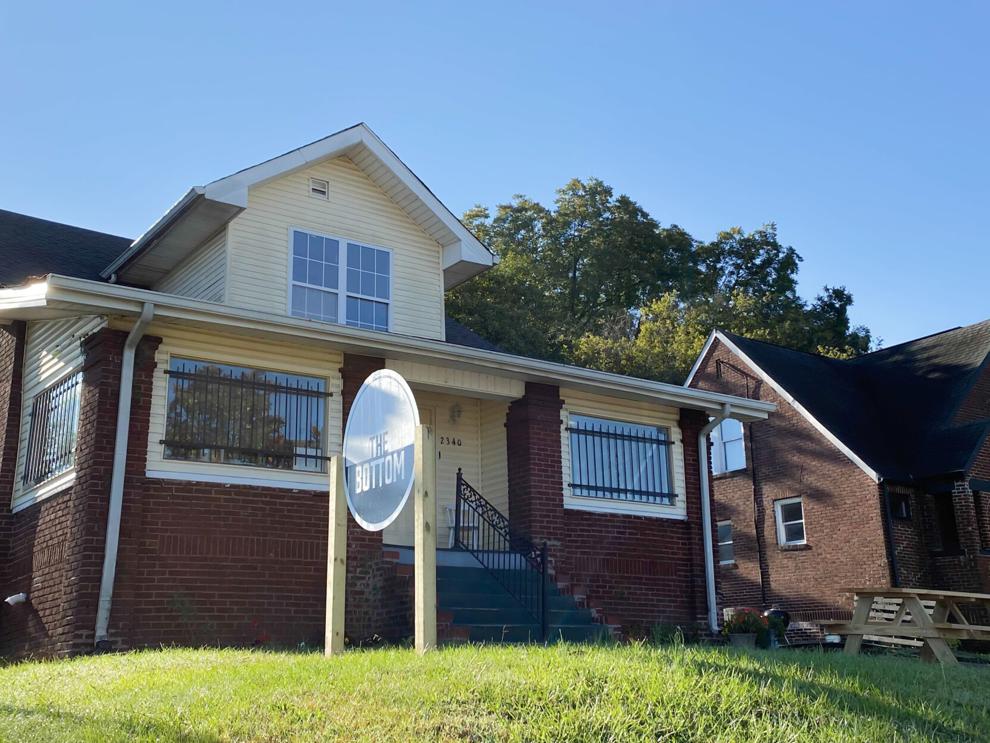 Witherspoon also talked about the importance of the location, especially along Magnolia Ave.
"I think what's really important about this space is the location," Witherspoon said. "We are on Magnolia. We are in the place where a lot of people, when they think about Black people in the city, this is what they think of."
Witherspoon said that Magnolia Ave. isn't always viewed positively. She said they are trying to change that perception with The Bottom.
"Us being here, it's spreading word of mouth of positivity and Black excellence and just Black joy, overall. I think that's what's really important. And then, also, I think being on Magnolia. … If you had the body of East Knoxville, Magnolia would be the spine," Witherspoon said.
They celebrated their grand opening of this new location on Oct. 8, and Witherspoon said that around 200 people attended.
Along with this event, Witherspoon said The Bottom has experienced good word of mouth amongst the community, which has helped bring more people into the space. She talked about why this space was needed in Knoxville.
"We need space. We need space to feel safe," Witherspoon said. "I lived in Knoxville for eight years, and I always joked that for six years, I didn't really know that there were Black people here. It's not that we're not here, we're displaced. We're spread out. We don't have a central place to find each other and to fellowship."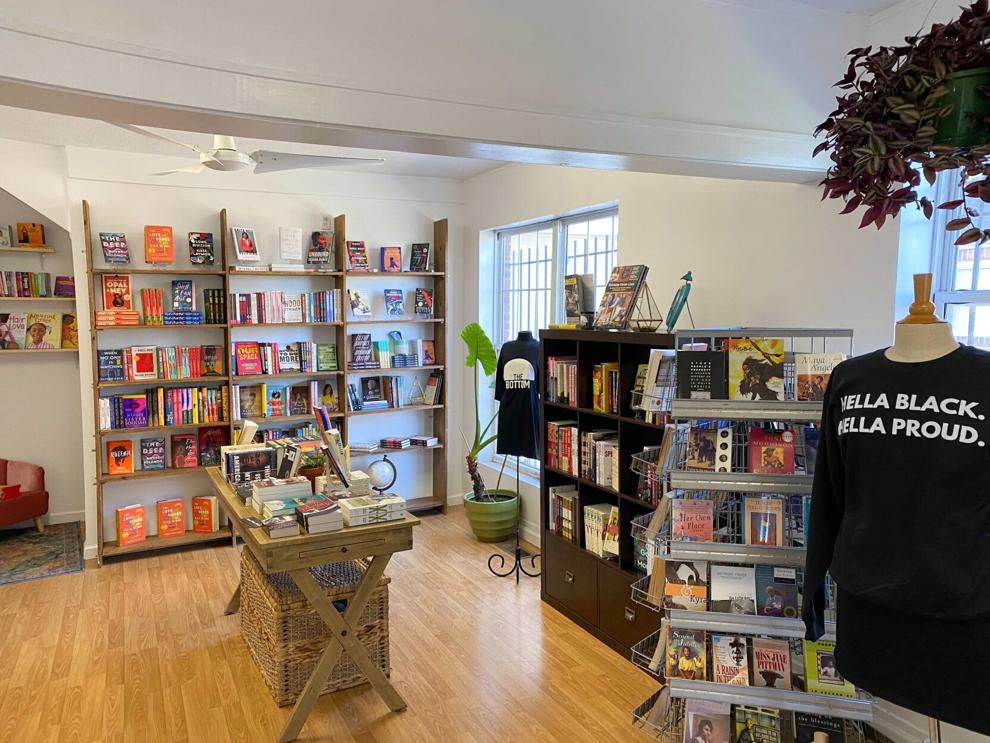 As part of the new space, The Bottom introduced a bookstore. The bookstore focuses on books featuring Black authors, issues and representation. As the literary operations director, Witherspoon said that this is one of her favorite aspects of the space.
"The bookstore … is a Black empowerment bookstore," Witherspoon said. "Growing up, I did not have a lot of books that represented myself, especially fantasy. I loved books where kids were riding on dragons or reading about vampires, and I feel like a lot of times that representation was absent in books. So here, what we seek to do is have that representation, but also just the representation of the diversity of Black stories."
This is something that assistant history professor for the University of Tennessee libraries Shaina Destine enjoys about The Bottom and the new bookstore.
"I love the book selection," Destine said. "It's all the books that I dream to read in my free time, if I ever have free time ever again."
She also talked about how The Bottom offers bulk book orders, which allows schools, organizations or book clubs to order multiple books for people.
"… they're available to buy books in bulk at bulk prices, which I think is really amazing just to get books into East Knoxville or into any area of Knoxville or anybody who is looking to diversify what they are currently reading," Destine said.
Destine also works for the Marco Institute for Medieval and Renaissance Studies. She knows Enkeshi El-Amin through her wife, who taught El-Amin as a doctoral student. Destine has supported The Bottom since it started, going to events and enjoying the space with her family.
"I love The Bottom," Destine said. "I love bringing my kids to The Bottom, I love everything about it. I think it's such a warm space and it has cultural events that I would be interested in."
She also talked about these different events and their cultural significance.
"Cultural events that are cultural to Black people are very different than cultural events that are cultural to white people," Destine said.
She mentioned a couple of specific events as examples, including drumming circles and spades tournaments, as well as the role of reading experiences for children.
"Even the books that they read to the children, it's something that just feel like home to me," Destine said.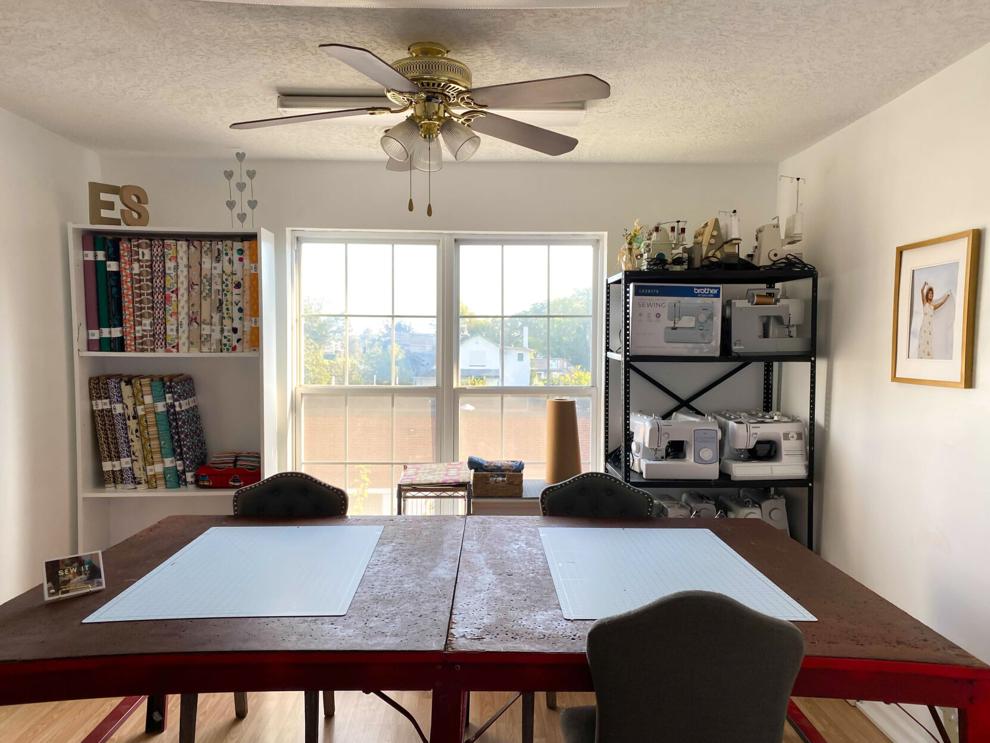 Along with the bookstore, The Bottom houses several individual spaces for people to meet and create, including a tearoom, a research center, a sewing room and a podcast room. Witherspoon talked about providing these spaces for people.
"What we really hope for people to gain within our community is a better sense of self, but also more empowerment within themselves to go out and do and accomplish literally whatever they want," Witherspoon said.
They hope that The Bottom will continue to grow, even past the people who currently operate it. They want the legacy of The Bottom to endure and serve Black Knoxville for a long time.
They have several events planned for the remainder of the year. In addition to their monthly Black creatives meet-ups, they hold a talk with Silvia Winters every Thursday, discussions with authors and Black Girl Brunches, which Witherspoon said they are bringing back. Information on events can be found on their website as well as their social media pages.
For now, The Bottom celebrated the grand opening of their new location, the addition of a Black empowerment bookstore and one year of providing space for Black Knoxville.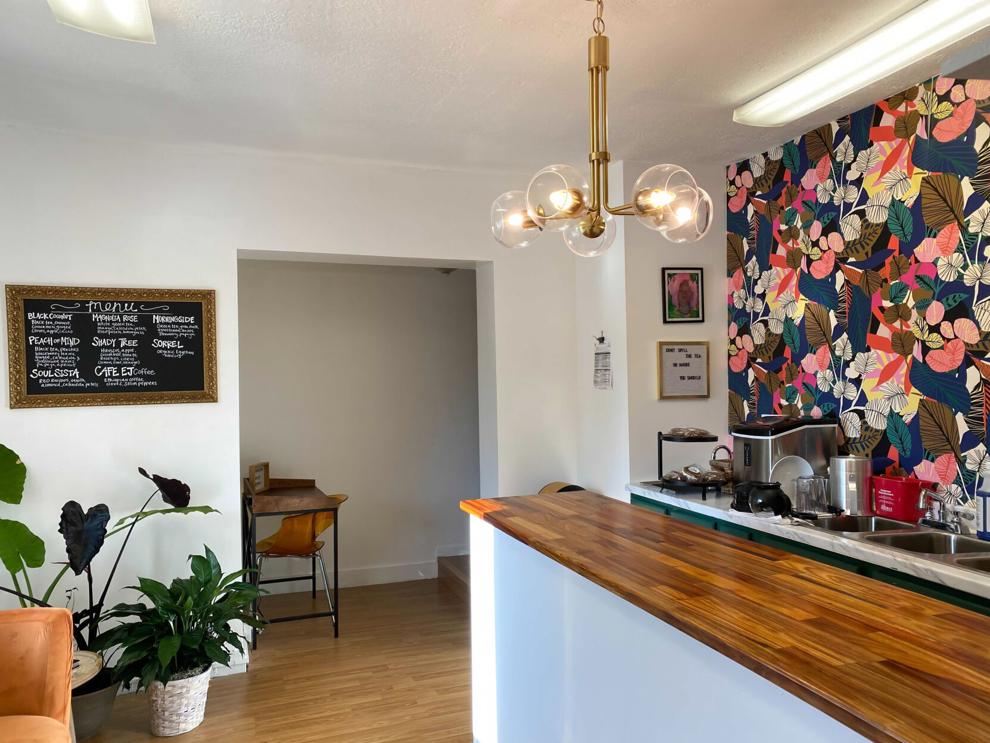 "The Bottom is wonderful, a wonderful place for Black Knoxville," Destine said. "I think that it's cool that we have a lot of allies who come and show up and buy from there and patronize the events. And I think that if you're serious about your politics of being an ally, that you should make that a priority. Come read the books, come buy the tea, come do whatever you want to do. Even just take your laptop and go work there … outside of the office. Show your support."