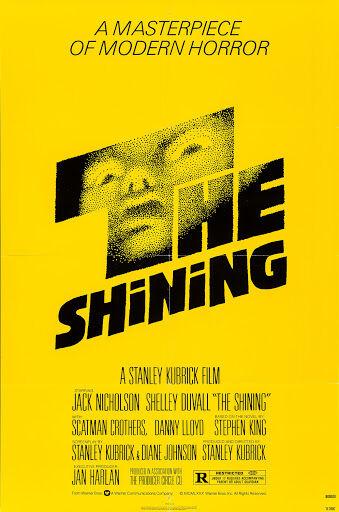 From classics, to thrillers, to horror movies, here is a list of the best scary movies and TV shows to binge watch this spooky season. Most can be watched through streaming services such as Netflix, Hulu and Amazon Prime Video.
The Shining
"The Shining" (1980) is a classic horror movie based on Stephen King's popular novel. It may arguably be one of the best horror films of all time.
In this movie, a family stays at an isolated hotel during the winter. Some sort of evil presence takes over the father, leading him to become extremely violent.
This film has family drama, horror and psychological aspects.
Hush
"Hush" is a 2016 film about a woman named Maddie Young who lost her ability to hear and speak at a young age. She lives in a cabin in the woods alone with her cat. One night, a masked killer attacks her friend Sarah who was visiting, and follows her to Maddie's house, making her another victim.
This film is thrilling and will leave you on the edge of your seat the entire time.
The Haunting of Hill House and The Haunting of Bly Manor
"The Haunting of Hill House" is a horror series on Netflix. The plot alternates between two timelines following five siblings who experience paranormal activity at their childhood home — Hill House, a fixer-upper that their parents were working on — which affects them into adulthood.
This series is chilling and has a strong storyline, which makes it one of the most interesting horror shows.
"The Haunting of Bly Manor" is a different show but is part of "The Haunting" collection. This is similar to "Hill House" as it has a nonlinear timeline and has some of the same cast members, such as Victoria Pedretti and Kate Siegel, but the storyline is completely different.
This series follows events that occur at a countryside manor in the United Kingdom. An American nanny is hired to take after two children living at the manor and has no idea that the house is haunted.
The Conjuring
"The Conjuring" is about Ed and Lorraine Warren, who were real investigators of supernatural activity. The Warrens visit a family in Rhode Island in 1971 that is experiencing extremely disturbing paranormal activity in their home.
They come to discover that the house belonged to an accused witch. The Warrens detect that dark forces have attached to the family.
There is also an entire Conjuring universe comprising seven other movies that follow paranormal entities.
The Visit
"The Visit" is a popular horror movie from 2015. It follows two children who visit their grandparents for the first time while their mother goes on vacation.
The children decide to film a documentary during their time there. In the process, they start to realize their grandparents are acting strange and hiding a dark secret.
Halloween
"Halloween" is a 1978 film and is definitely a classic. In 1963, six-year-old Michael Myers stabs his sister to death and is sent to a sanitarium. Fifteen years later, Michael is being escorted to a court hearing when he steals his psychiatrist's car and escapes. He takes a mask from a hardware store on his way home.
On Halloween, he begins stalking a babysitter and her friends, as terror ensues. The most recent film in the franchise, "Halloween Kills," is in theaters now.