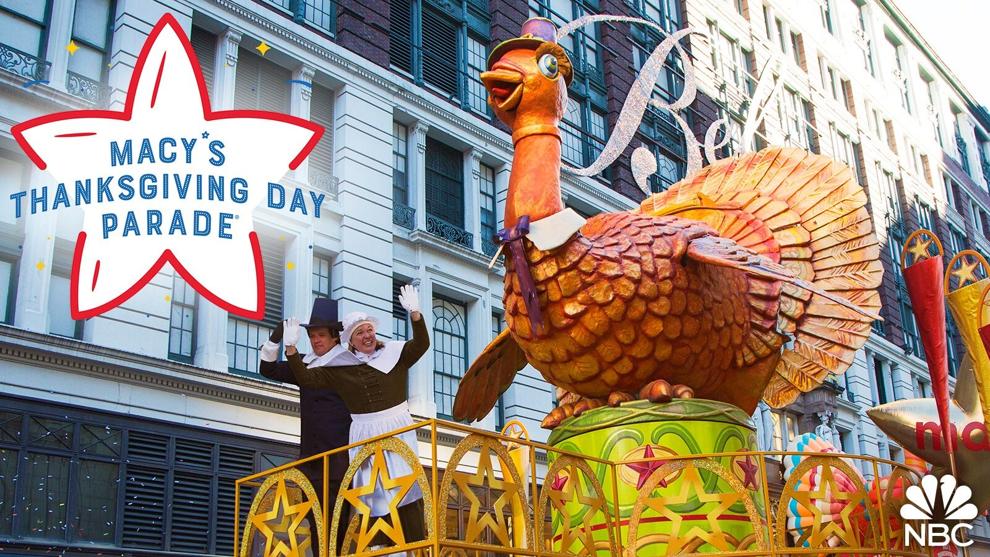 If your childhood was anything like mine, you probably woke up early each Thanksgiving and waited in anticipation as the Macy's Thanksgiving Day Parade started. This year marks the 95th anniversary of the staple holiday tradition, and it will return as magical as ever.
A common tradition among many families, the parade begins at 9 a.m. each year and travels along the 2.5 mile New York City route to 34th Street. With 10 marching bands, 15 giant character balloons, 28 floats and more than 30 heritage balloons, this will be a show you won't want to miss.
We each have our favorite balloons and floats that we are excited to see each year, and this is a list of my personal favorites that you might enjoy seeing this Thanksgiving.
Tom Turkey
Tom Turkey, one of the oldest standing members in the parade, will return for his 48th year as the leading float. Not only is he the unofficial parade mascot, he has also hosted a variety of popular singers throughout the years, including Dolly Parton, Charlie Daniels and Garth Brooks.
Since its 1973 debut, Tom Turkey has undergone three complete redesigns — while maintaining his notorious pilgrim-like attire — and a name change from the original "Thanksgiving Turkey." The latest design is even self-propelled and no longer needs to be managed by crew members. Make sure to look out for this festive float as the parade begins.
Macy's Singing Christmas Tree
This float consists of around 125 Macy's employees from all over the United States who come together to celebrate the holiday spirit in song. This special float was originally designed to create a special welcome for the final and most beloved member of the parade, Santa Claus.
Although the singers could not appear in person last year because of concerns over COVID-19, the beautifully designed tree will return this year, filled with joyful songs.
Grogu (a.k.a. Baby Yoda)
A new balloon this year, "The Mandalorian's" cutest character is brought to life at a whopping 41-feet high, 29-feet long and 37-feet wide. This rendition of the fan-favorite "Baby Yoda" is a collaboration between Lucasfilm and Funko Pop, bringing a creative twist to the character. You can even purchase merchandise of the balloon, including Funko Pop! Figures, keychains and t-shirts.
Watch as Grogu makes history as the first ever "Star Wars" balloon to be featured in the Macy's Thanksgiving Day Parade.
Mount Rushmore's American Pride
This recreation depicts one of the most famous U.S. memorials, Mount Rushmore, as well as surrounding landscapes of South Dakota's Badlands National Park and the Black Hills National Forest. It originally debuted in 2010 and serves to create a sense of national pride as viewers see the faces of Presidents George Washington, Thomas Jefferson, Theodore Roosevelt and Abraham Lincoln.
Over the years, several well-known performers such as Mannheim Steamroller and Neil Diamond have been featured on the float. Watch as Chris Lane — popular country music singer and songwriter — takes the stage this year.
Astronaut Snoopy
The oldest balloon in the parade returns for his 42nd appearance, dressed as an astronaut to celebrate future space exploration and honor the 50th anniversary of the moon landing in 2019.
Throughout the years, he has sported a variety of different costumes for certain occasions, including the original Aviator Snoopy, Snoopy on Skates, Millennium Snoopy and Snoopy as The Flying Ace.
This is the perfect balloon to set the stage for the holidays, as Snoopy is a member of the beloved Peanuts Thanksgiving and Christmas films.