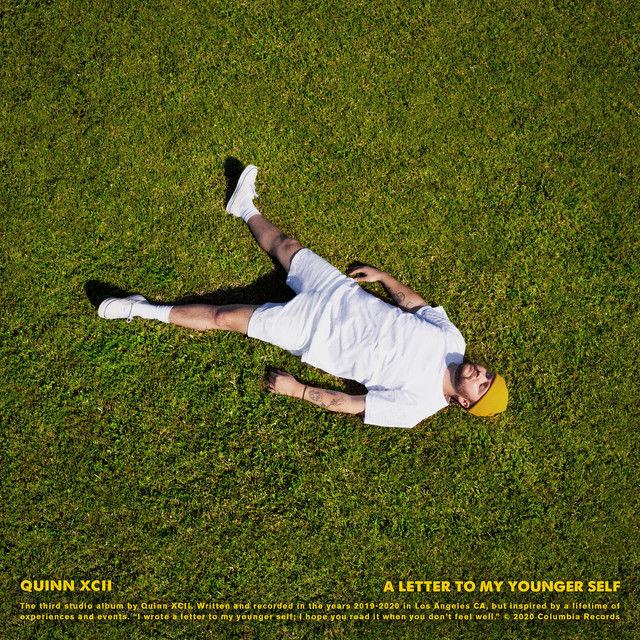 The third studio album from Quinn XCII, "A Letter To My Younger Self," explores the past and the present in Quinn XCII's signature mix of various genres, namely electronic pop and hip-hop.
Quinn XCII, pronounced Quinn 92, is the stage name of Mikael Temrowski, from Detroit, Michigan. Quinn XCII made a name for himself in 2017, with the release of "The Story of Us," featuring hits such as "Straightjacket" and "Fake Denim."
Earlier this year, Quinn XCII released a four-song EP that shares the new album's title, which was a success with fans, as can only be assumed to be the case with the full album.
"A Letter To My Younger Self" features artists such as Blackbear, Logic, Ashe and Marc E. Bassy, artists which compliment Quinn XCII's musical style, adding to the overall cohesiveness of the album.
"Sleep While I Drive," feat. Ashe, shares a theme of freedom with much of the album. It's a song about two people forgetting the problems of the world for a minute and sharing a moment of peace as they drive in silence together.
The title track, which was first released with the previous EP, features Logic, a prominent artist in the hip-hop and rap genres. This song is both a reflection on his past as well as a call to action for listeners. Logic's verse in the song functions in the same way, as he details what he wishes he would have done differently in his youth.
The song "A Letter To My Younger Self" urges listeners to be present and appreciate each moment, having faith that the future will be everything they hope it will be. "We'll smile in front of all the things we used to worry about," sings Quinn XCII.
Slower songs on the album include "Mad At Me" and "Second Time Around," the latter of which explores life and death, with religious imagery as Quinn XCII discusses the meanings of both mistakes and second chances. Looking back on past regrets, a promise of change is created, making this one of the deeper songs of "A Letter To My Younger Self."
The album concludes with its longest song, "Everything I Need." In this song, Quinn XCII thinks more about the present than the past, describing what's really important to him: "good friends, good memories." In this way, the song provides a sense of movement to the album, a transition to his next chapter in life while appreciating his past.
Overall, "A Letter To My Younger Self," is an album aptly named. The album feels much like diary entries in song form, like a true glimpse into Quinn XCII's past and into his present. It's an album that fits well with his previous music, yet somehow, even though it delves deep into his past, it feels completely new.