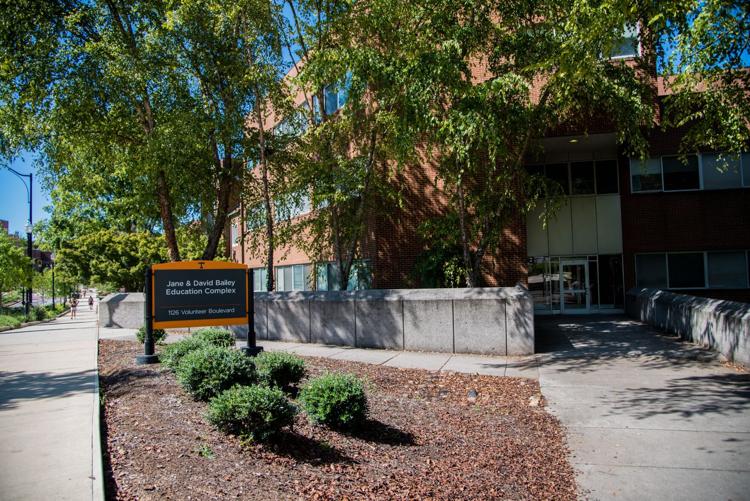 The Board of Trustees recently approved a new undergraduate degree in elementary education to be offered in the Department of Theory and Practice in Teacher Education in the College of Education, Health and Human Sciences at UT Knoxville.
Jennifer Jordan, elementary education coordinator and clinical associate professor of elementary education and literacy education in the CEHHS, explained how the new education degree came about and what it aims to achieve.
"Listening to our school partners and analyzing available data, we determined that candidates will benefit from increased coursework in cultural studies, literacy, English as a second language and special education," Jordan said. "The essence of the program is to integrate content and clinical experiences in a way that builds in intensity and expectations through the teacher candidate's undergraduate and graduate college career."
David Cihak, professor of special education and associate dean in the CEHHS, further elaborated on the need behind the new major.
"The elementary education major was developed in response to local, state and national needs for more classroom teachers," Cihak said. "It's critical that aspiring educators develop the knowledge, skills and practices to be highly effective and meet the educational needs of all learners. … The new elementary education major affords the opportunity for aspiring educators to develop the breadth and depth of professional competencies, attitudes and dispositions to meet the always changing needs of educating the future generation of citizens."
Within the five-year degree, students will take a general curriculum their first year, introductory education courses their second year, more specialized courses with clinical experiences their third and fourth years and finish the degree with a year-long, graduate-level internship. The internship with feature clinical experience in general education as well as in a particular specialization, such as ESL, early literacy settings or special education. Graduates of the program will receive a dual Tennessee teaching license in elementary education and special education or elementary education and English language learners.
Jordan noted that the degree will instill students with the knowledge and skills needed to be effective educators. She further explained that the new major seeks to engage students not only through academics and coursework but also through extensive experiential learning, which includes 60 hours of practicum work and 800 hours of internship work.
"Teacher candidates learn side-by-side with classroom teachers as they co-teach lessons daily. … We place our candidates in high need schools located in urban and rural parts of East Tennessee," Jordan said. "We not only prepare our students in pedagogy (SPED, ESL, reading) but also prepare them culturally to teach children whose backgrounds tend to be different from their own … through our program, we instill in them a social justice perspective and encourage them to accept employment in high needs areas (subject area and geographical)."
This mission of creating career ready educators who would then be able to serve Tennessee students of all walks of life across the state is something that falls in line with UT's mission as the state's land-grant university.
"As the flagship land-grant university, it's imperative we respond and meet the needs of all Tennesseans. There is a critical shortage of teachers across the state and we need to make sure all Tennessee children have a professional teacher," Cihak said. "A teacher makes certain that each child maximizes their talents, imagination, skills and character and becomes an active member of Tennessee's civic and economic life."
As for advice to students considering pursuing the new elementary education major, Jordan recommends that interested candidates volunteer with children to gain some understanding of what a teaching job is like. Cihak explained that the degree is a good fit for someone looking to positively inspire posterity.
"Graduates of UT's teacher preparation program are prepared to work in the always changing, multicultural, 21st-century schools and classrooms to enhance Tennessee children's opportunities and outcomes," Cihak said. "If you want to inspire generations of change, become a teacher. I recommend a person apply and begin the journey to positively impact the future of our community, state and world."