School bus rides were a common part in many students' lives. The daily bus commute may stop once one reaches college. For others, it becomes a lifestyle.
One such student is Caleb Brackney, third-year architecture and landscape architecture grad student at UT.
Instead of going the traditional housing route through apartment or house rental, he chose the mobile lifestyle by buying a renovating a used school bus into a sustainable mobile home. Now, he is working to inspire others to take up their passions and perhaps practice the same lifestyle using his RoamerBus Instagram account.
The Daily Beacon reached out to Mr. Brackney to ask about mobile life and how he got started.
Brackney first got the idea from one of his friends, who had previously built a "tiny home." Seeing this small scale and low-waste lifestyle, Brackney wanted to follow suit and practice his own design education.
"I was inspired to do it because I had a friend in undergrad who built a tiny home before he went to grad school. Looking at my lifestyle, I love traveling. I wanted some kind of tiny house I could drive around with while still being something I could afford. That sustainable lifestyle really inspired me," Brackney said.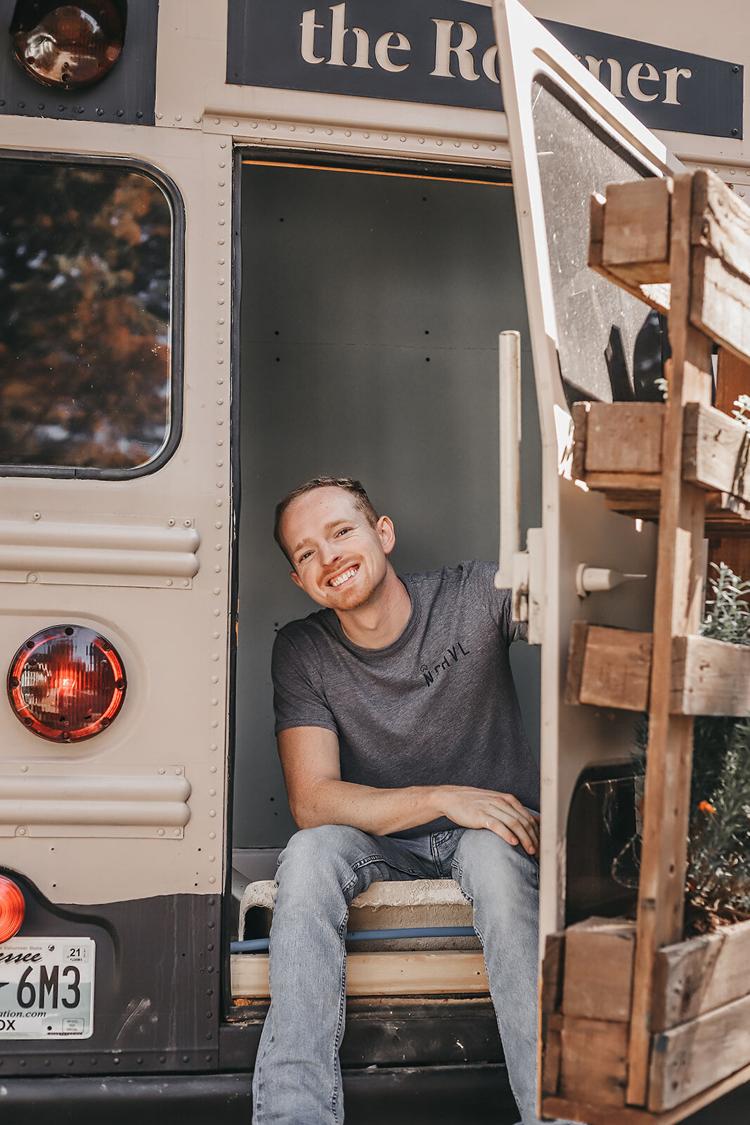 He went on to purchase a used bus for $3,000. After adding plumbing, electricity, new insulation and all the other amenities of home, the whole total cost came to $10,000. Now, Brackney pays no rent while taking his home with him wherever he wishes to go.
While the space is small and there are some difficulties, Brackney describes the experience as liberating.
"It really is the most free I've felt. I'm not worrying about a landlord. If I want to move, I can go wherever I want to."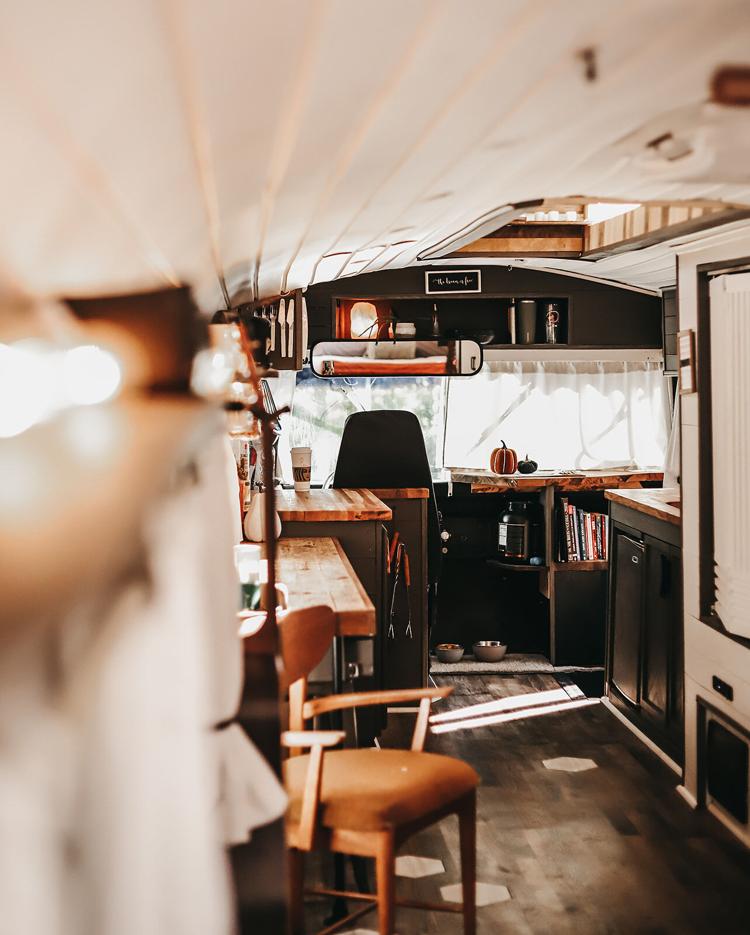 The bus itself features all the amenities of a house including a shower, sink, dishwasher, bed, work area and toilet.
One of the best features of the home in Brackney's eyes is its sustainable nature.
Almost everything involved in the construction process was either reused or recycled, causing as little waste as possible.
"That word [sustainability] gets thrown around a lot and I'm not sure people understand exactly what that means. When I say sustainable, I mean I'm living in a way that's going to impact the earth as little as possible," Brackney said.
"In the construction process, I could reuse and repurpose materials I already had. All the stuff in the bus is furniture I already had from apartments. Almost everything I bought, I bought on the Facebook marketplace."
The bus itself is diesel-powered and is more efficient than regular gas on average. Brackney plans to add solar panels to the bus next year, making the home's electrical output fully sustainable.
His desire to create sustainable works is a current goal of many architects. UT architecture professor James Rose says sustainability is currently a base consideration for any architect's education.
"It's become more mainstream," Rose said. "There was time when sustainability was not understood. Going forward, it's become an undercurrent of architecture. In UT's College of Architecture and Design, there is no 'course' on sustainability. We've woven sustainability into all of the courses young architects take."
Rose says that sustainability is difficult because of costs, as sustainable projects may have large upfront prices. These may pay off with lower lifetime payments. Because of this, fully sustainable design isn't a fully accepted practice yet.
"The problem right now is that we still haven't totally embraced these methods. The other thing to consider is lifetime payback," Rose said. "Do you want to spend a little amount of money upfront and continue paying that over time, or spend a lot of money upfront and not pay anything after?"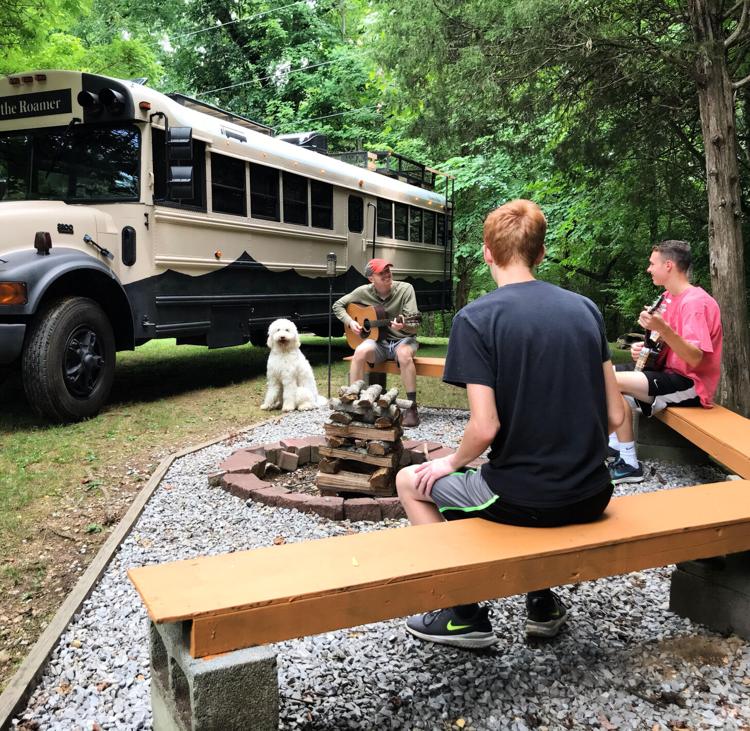 Brackney hoped to encourage a more sustainable mindset with his project, as well as encourage others to follow their dreams and find what they are passionate about. He plans to use the bus to travel across the country for work and internships, meeting interesting people and inspiring them along the way.
For now, he encourages his fellow students to find ways to practice their passion while keeping a sustainable mindset.
"Figure out what you're passionate about and figure out different ways to express that. Everything we do affects other people and the environment. Be mindful of that," Brackney said