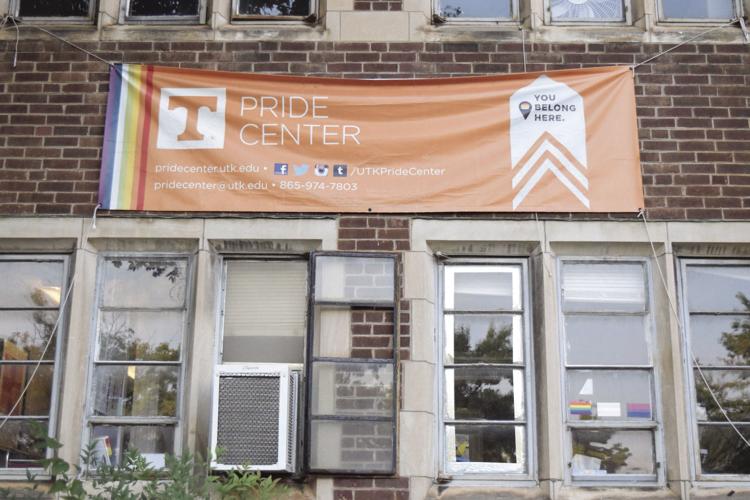 With graduation season upon us, students are celebrating in ways that are as unique as they are. One such celebration is a fairly new UT tradition.
The University of Tennessee's Pride Center defines Lavender Graduation as "an affinity graduation ceremony celebrating LGBTQ+ and ally graduates as their authentic selves as well as their achievements and contributions to the university." The ceremony is held once a year during the spring semester; undergraduate, graduate and doctoral students graduating in the spring, summer or fall semesters of that year are welcome to take part.
Lavender Graduation has been a tradition on many college campuses across the nation since the University of Michigan's first ceremony in 1995. It began when Ronni Sanlo, a Jewish, lesbian woman, was denied access to her children's graduation ceremonies because of her sexual orientation, according to the Human Rights Campaign.
But why lavender? The Human Rights Campaign says that lavender has always held strong significance in LGBTQ+ history. The color is a combination of the pink triangle that gay men were forced to wear in Nazi Germany concentration camps and the black triangle that lesbian women were forced to wear as political prisoners of the Nazi regime. The LGBTQ+ community combined these colors and redefined the symbols of hatred as their own positive symbols.
Bonnie Johnson, the coordinator of the Pride Center, explained her enthusiasm for the ceremony.
"We are proud to carry on the legacy of the program celebrating the academic success and achievements of our LGBTQ+ and ally Volunteers," Johnson said.
Due to the COVID-19 outbreak, UT's ninth annual Lavender Graduation will be occurring in a different manner than years past, but Johnson explained how the ceremony is typically carried out.
"In years past, we have hosted an in-person commencement ceremony where we present each participating graduate with regalia and gift bag as we read a submitted bio about them, along with speeches from members of the campus community," Johnson said.
Johnson explained why this submitted biography is so integral to the Lavender Graduation experience.
"The ceremony is particularly special because the students submit all of their own information, so they can be honored as exactly who they want to be from their biography to their photo to the name on their certificate," Johnson said. "Students can share whatever they want about themselves in their biography, and it is important to give them that outlet of self-expression and affirmation at a major milestone in their life."
Although this year's in-person Lavender Graduation was cancelled and will not be rescheduled, the Pride Center said they will hold a virtual celebration. Students will also receive a "lavender care package" in the mail containing their certificate and regalia, which includes a rainbow tassel.
Sign-ups to participate in Lavender Graduation are open online until June 1.
Graduating UT student Mckenzie Teagarden expressed her excitement to participate in the graduation ceremony.
"I'm so excited to attend Lavender Graduation," Teagarden said. "I can't believe I only found out about it recently. It's awesome that students get to be celebrated in this way."
Students and alumni can continue to support the Pride Center and their events by getting in touch with the Pride Center at pridecenter@utk.edu, attending the center's events — both virtual and in-person — and donating whenever possible to LGBTQ+ organizations such as the Pride Center.