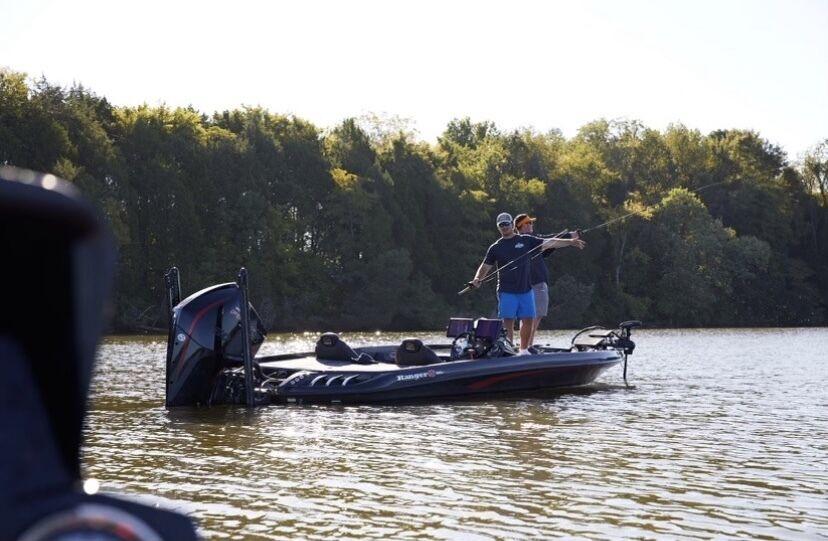 On Sept. 11, UT's Bass Fishing Team, one of the top collegiate bass fishing teams in the country, traveled to Old Hickory Lake, Nashville, to compete in a large qualifying competition for the upcoming Bass Pro Shops U.S. Open National Bass Fishing Amateur Team Championships in November.
Over 200 teams traveled from all across the country in hopes of catching the most and the largest bass and winning the striking prize of $50,000.
Tennessee's team had a successful experience and finished in the top 40, allowing them to qualify for the Bass Pro Shops U.S. Open, already famous for its unprecedented $1 million grand prize award for the best amateur team in the nation.
The championships in November will take place at Table Rock Lake in Missouri, and the finals will be broadcast worldwide by NBC. In addition to the $1 million money prize, the champions will win a new Toyota Tundra and a Nitro Z20 bass fishing boat.
Junior Chad Sentell, the fishing team's treasurer, described what it felt like to participate in the qualifying tournament and how a typical day was spent during their stay in Nashville.
"It was a really tough day, so we knew it wasn't going to take much weight to qualify," Sentell said. "We had five fish that weighed nine pounds. That was five fish over 14 inches, all large-mouth."
Students from all different colleges and universities came to compete for the prize.
"I think some guys from North Carolina ended up winning," Sentell said.
Sophomore Joey Bissing, a team member and their social media manager, described his experience at the tournament and how it felt to qualify in the top 40 two-person teams.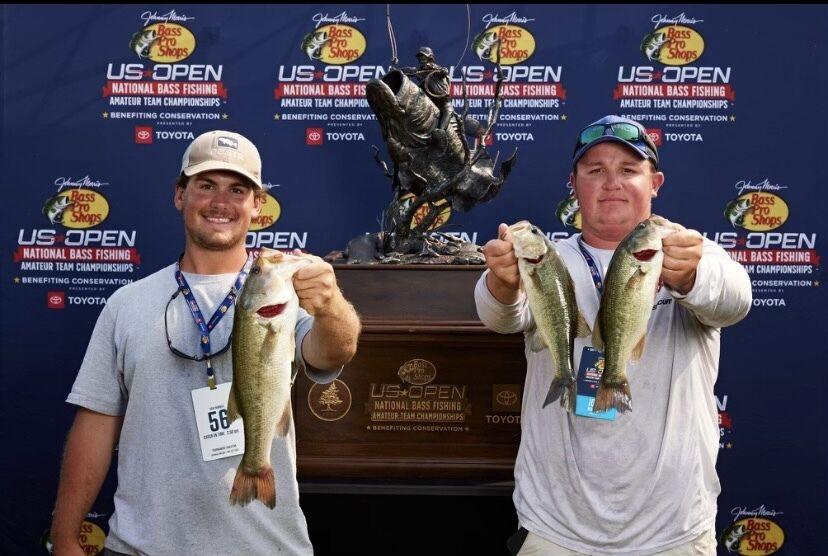 "My boat motor blew up at 11:30, and we just fished through it," Bissing said. "We still qualified in the top 40 which is a really big achievement for both of us. Fishing without a motor is nearly impossible."
"We're just excited because this tournament was for $50,000, but they picked the top 40 teams to go compete for $1 million in the biggest bass fishing tournament that's ever happened."
Anyone can register for an event in the Bass Pro Shops U.S. Open Championship in order to qualify, but the competition is heavy and the amount of events left are slim.
UT's team will be in attendance and plan to spend a lot of time fishing in preparation for the event.
"We usually have about two tournaments a month, and we travel all along the country," Sentell said. "Just this past year since I've been on the team, we have been to Alabama, South Carolina and Kentucky. Some teams have been to Michigan, Florida and New York. We go all over the country to fish."
The team's Instagram posts several times a month on their progress, tournaments and catches.
"We are about a 20-30 person team," Bissing said. "We meet twice a month, to discuss upcoming tourneys, tourney strategies and just fishing."
"We fish a lot on Fort Loudon, which is the river right behind campus. Almost every Sunday we all take our boats there and go fishing, if we don't have a tourney."
With a million dollars in mind, the team will be out fishing more often, growing as a team and sharpening their skills as anglers with the highest hopes and successful mindsets.
Additional information about the UT Bass Fishing Team can be found on their website.
*This article was edited from a previous version, which mistakenly identified the title and date of the qualifying tournament.