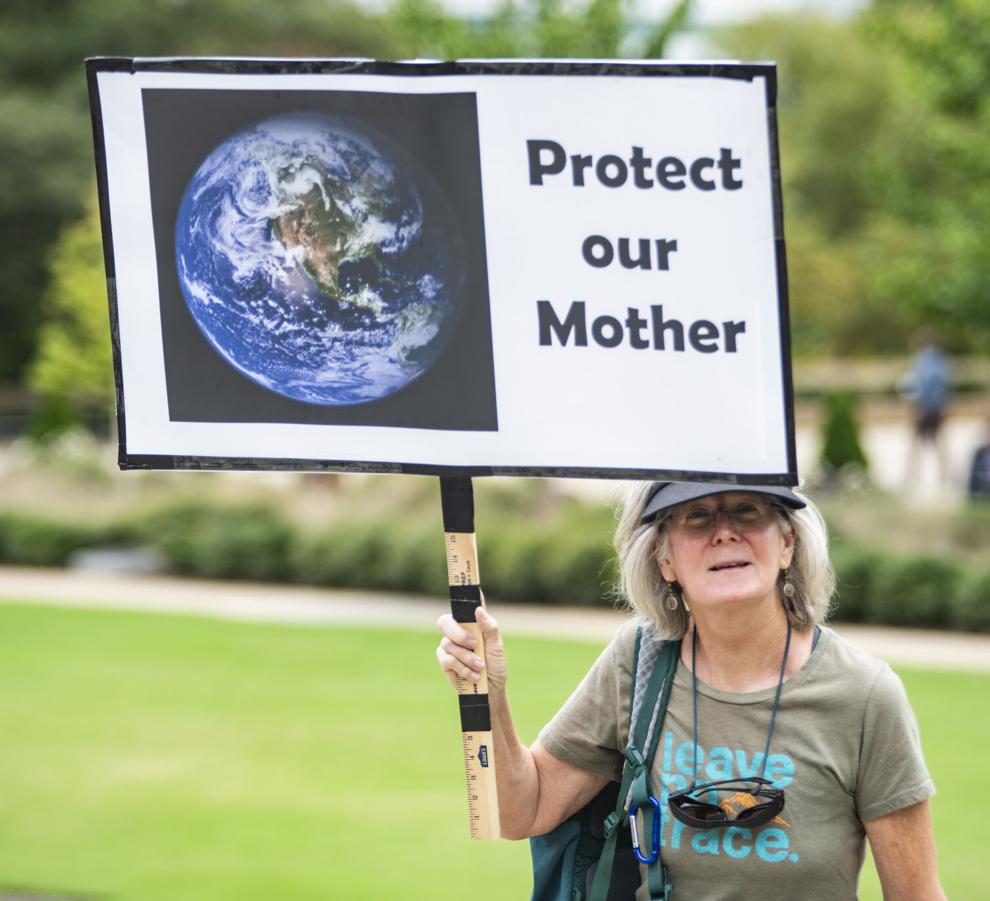 Each semester, the Office of Sustainability collects between $10 and $35 from students for sustainability projects on campus. The Student Environmental Initiatives Fee, better known as the "Green Fee," amounts to roughly $840,000 a year. Some of this money is used to pay student works and AmeriCorps staff members and some goes to promotional material for the office's "Make Orange Green" campaign.
The rest of the money, which has accumulated over the pandemic to more than $1 million, is sitting in a figurative pot waiting to be spent on various proposed projects. The only thing missing are the proposals themselves, which are evaluated by the Student Environmental Initiatives Committee (SEIC), composed of student, staff and faculty members.
In order to receive funding for a sustainable project, students, staff or faculty can fill out a project proposal online. Amythest Devlin, alternative energy and transportation coordinator for the Office of Sustainability, said the proposal feature is central to the mission of the Green Fee.
"Universities are a place for students to be innovative, creative and inspired! We love seeing students engage with sustainability in such a meaningful way, and this program affords them the opportunity develop their ideas which may need financial support. By leaving this funding open to students, it allows them to have a say in what happens on their campus to make it more sustainable," Devlin said.
"We gain valuable insight from their perspectives into what they think are the most pressing issues on campus in terms of sustainability, and the fund is there to support the solutions."
Past projects that have received funding from the Green Fee are the tree inventory kept by Facilities Services and the City of Knoxville's bike share program.
Brennan Bagli, a junior studying environmental science, is an intern with the Office of Sustainability. His cohort of interns have decided to dedicate much of their time to raising awareness of the Green Fee proposal system and to making it easier for students to submit a proposal.
When students were surveyed by the Office of Sustainability early in the semester, only a fraction knew what the Green Fee was, let alone that they could have a say in deciding how it gets spent.
Part of the interns' work of raising awareness includes tabling on Ped Walkway, having students complete a short survey on the Green Fee and hosting a seminar to educate students on the fee.
The current template for Green Fee proposals includes a project summary, as well as a summary of potential benefits, a budget and a timeline. Bagli thinks one reason so few students have submitted proposals is because they are daunted by having to know so many details about their idea.
He and his fellow interns are hoping to simplify the initial submission requirements to a few sentences that can be elaborated later if the idea is accepted, rather than multiple paragraphs up front.
"I don't know of any ideas that students have proposed that the Green Fee money has been used for," Bagli said. "I think that just comes back to no one really knowing about it and no one wanting to write multiple paragraphs about some idea, that, when they get to it, they're like 'yeah my idea's kind of stupid, I won't propose it after all.' So I think making that system easier, we could see the benefits of what the students want."
Outside of proposing new or expanded sustainability projects, students can also apply to the SEIC, which will allow them to evaluate proposals alongside staff and faculty.
The Green Fee is a unique opportunity for students to get directly involved in how over $1 million in sustainability funding is applied on campus. Rather than simply wishing for a new policy, like the solar panel benches that Bagli and other interns are working to install, students can put together a proposal and potentially see it come to life.
Devlin is hopeful that students can get directly involved in expanding sustainability programs like the Free Store and in creating new ones.
"One of the most exciting sustainability projects going on right now is the mini circular economy that the Free Store is developing," Devlin said. "They are helping shift the narrative away from fast-fashion and instead focus on reducing waste, making access to clothing more equitable and helping teach members of the UTK community … how to mend clothing instead of tossing it. It has been a really cool process to watch them go through and I'm excited to see more students benefit from that program!"