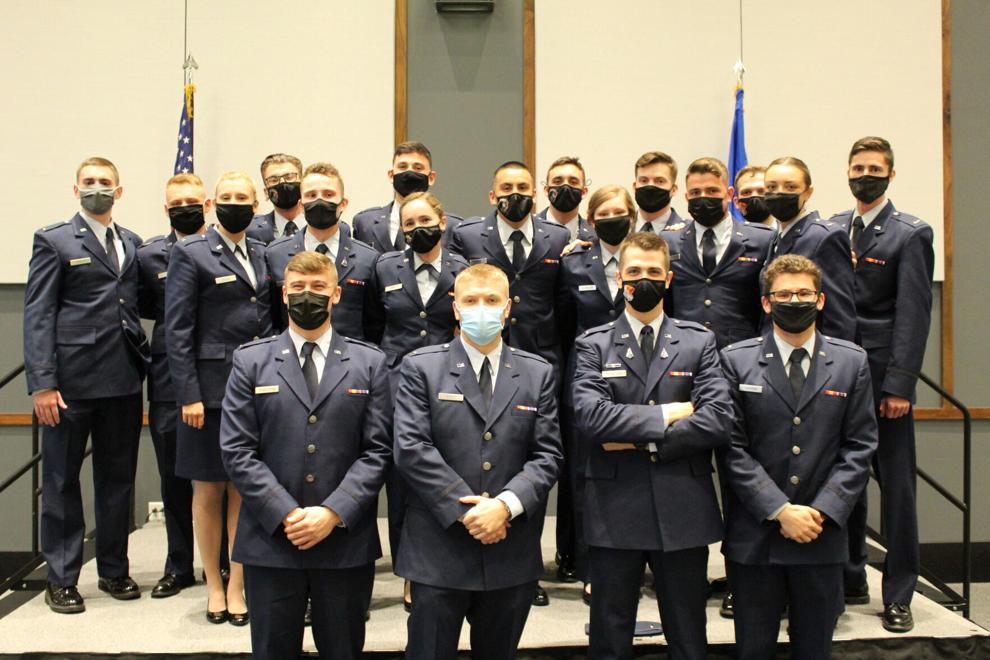 The Air Force Reserve Officer Training Corps (ROTC) program at the University of Tennessee has had a series of major accomplishments from its recent cadet class.
The Air Force ROTC program recruits students, usually freshman, into a four year program that works in tandem with their college experience. After four years and graduation, the cadets will rise to the rank of second lieutenant as they serve in either the Air Force or Space Force. The program is funded by UTK.
The 2020-2021 cadet class has earned some major accomplishments. There were 118 cadets this year, and Maj. Tobin Bolton, Lt. Col. William Estep and Capt. William Coley spoke about these cadets and their accomplishments.
To start, 21 cadets have received commissions. This means that they have graduated and earned a placement in either the Air Force or Space Force. In this case, 19 cadets will join the Air Force while two cadets will join the Space Force. Coley mentioned that this is one of the largest commissioned classes that the UTK Air Force ROTC program has had.
Along with them, 28 cadets from the sophomore level have received enrollment allocations for field training, which will last 18 days. They will also have a guaranteed placement in the Air Force once they complete the ROTC program.
Several cadets have earned prestigious internships. Twelve cadets will intern at the Oak Ridge National Laboratory. This internship is for a program designed around studying cyber security, data analysis and advanced weapon manufacturing.
One cadet has earned an internship at the Pentagon in Washington D.C. They will work for the Secretary of the Air Force staff in a tough work environment. They will also work alongside high-ranking military personnel.
Finally, three cadets will intern for the Air Force program AFWERX. They will work to eliminate weak Wi-Fi zones and increase cyber security at Air Force bases.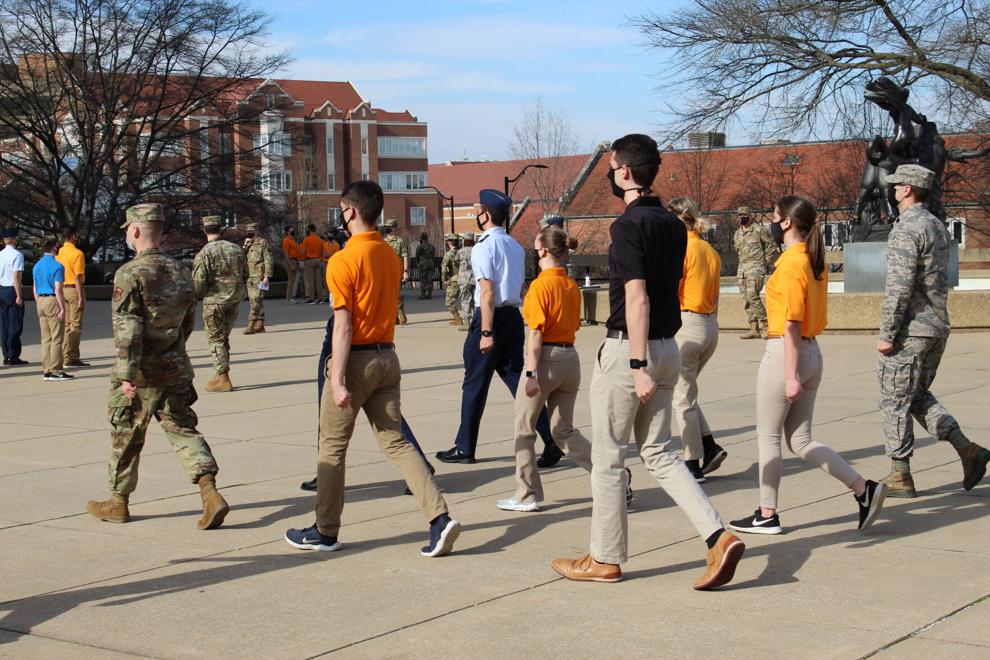 Other cadets have received high accomplishments in other fields. For example, two cadets will travel abroad to learn strategic foreign languages -- one cadet will travel to Taiwan to study Mandarin and the other cadet will travel to Ukraine to study Russian. This project abroad is part of Project Global Officer, which will fully fund their travel and studies.
One cadet has received an opportunity to exchange to the U.S. Air Force Academy for a semester. They were one of four cadets chosen out of the 145 factions of the ROTC program. Overall, it was a highly competitive offer that the UT cadet received.
Finally, one cadet will become a Gold Bar Recruiter. This means that they will start as an Air Force recruiter immediately after completing the ROTC program. They hope to get Tennessee as their recruiting section.
Other accomplishments from this year's class include a team of cadets winning the Omega Cup as part of a fitness and academic challenge against other southeastern ROTC detachments. Along with that, the UT Field Training Preparation Program has been called one of the best field training programs by other organizations. Finally, out of 132 cadets tested, the overall percentage of physical fitness among cadets averaged at 94.7%.
The cadets have also done a lot of work outside of campus.
"There are so many more who are involved in our clubs," Coley said. "We were huge this year on food drives with Second Harvest. I think we did three separate ones, maybe even four. They were specifically for veteran families who had food insecurities or inability to get food."
Overall, the Air Force ROTC program at UTK has had several cadets accomplish incredible things. The program hopes to expand further this year, especially as the university returns to normal after the COVID-19 pandemic.
"[We plan on] continuing to grow, but at the same time, to ensure that we have the quality of cadet that we want in the program that will eventually come out the other end to be an officer in the Air Force or Space Force," Estep said.
They hope that more students will become aware of the program, especially with these accomplishments.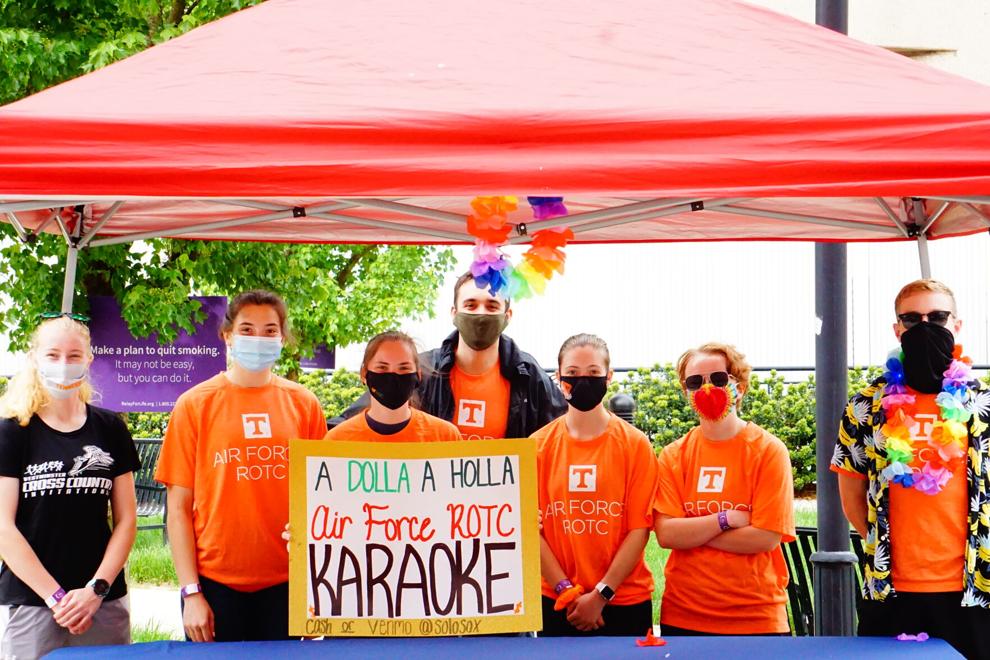 "I would like every student on UT campus to know that we have ROTC, more specifically we have Air Force and Space Force ROTC," Bolton said. "That would be my goal for the future here, while I'm still here, is that no longer is it a question like, 'Oh, I didn't know UT had ROTC?'"
The program enjoys being on campus as they bring in scholarships and prepare students for military service in the U.S. Air Force and Space Force. More information about the Air Force ROTC program at UTK can be found on their website.