Running on a platform focused on listening to students, We Hear You UT is aiming to address issues of mental health, financial insecurity and transparency. 
Drawing from their diverse experiences in both Student Government Association and other campus groups, Nikki Hernandez, Sophia Rhoades, Gustavo Morrice and Molly Mays are focused on really listening to UT students' concerns as they make a bid for the exec positions of SGA.
Hernandez, a junior studying anthropology and a first generation, low income college student, is running for the position of student body president with the hopes of seeing more out of SGA. Hernandez has been with SGA the last three years, serving on multiple councils and committees including First Year Council, the Diversity committee and Government Affairs. 
Hernandez pushed for all kinds of different legislation especially aimed at helping students from lower income families have financial security including releasing in advance which textbooks students will need for the semester to help with planning financially. 
"Mainly I just love working with students. I love making sure that I can be there to represent students and advocate for what students need on this campus," Hernandez said. "It's something that I've found a huge passion for, and that's why I want to go and help people when I'm older, well outside of college."
Running alongside Hernandez for the candidacy of vice president is Rhoades, a junior majoring in American studies and minoring in psychology and political science. Rhoades has also been involved in SGA as a senator the past two years. 
Rhoades knew when she was elected that she wanted to take action through writing legislation. Along the way, she discovered she was passionate about mental health after working with the Counseling Center, even writing a bill about mental health education at orientation.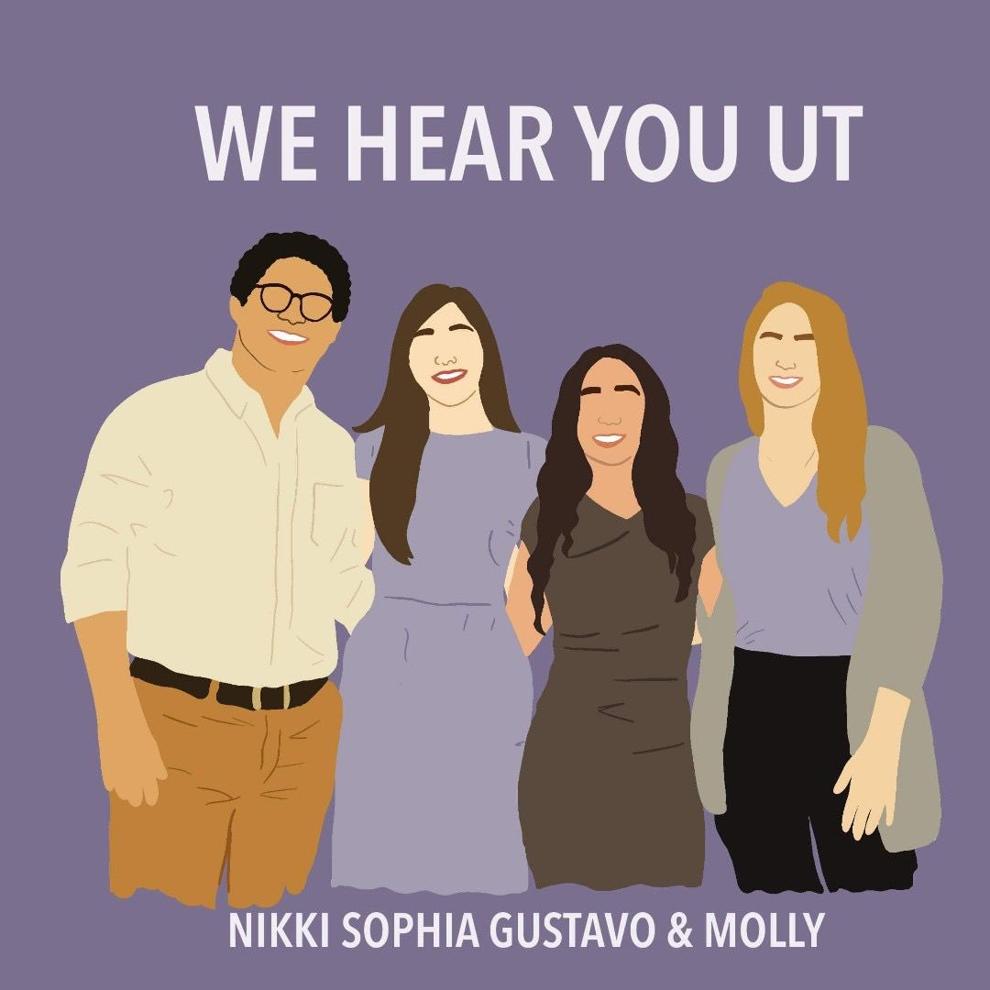 "It doesn't need to be one time that we're talking about it, like once every few months," Rhoades said about mental health legislation. "It needs to be a constant conversation so that students know that there are resources out there that they can get help and that there's always going to be people there talking about it." 
Morrice, junior majoring in Hispanic studies and minoring in both chemistry and biology, is running to be the Student Services Director. Unlike Hernandez and Rhoades who have both been in SGA, Morrice has not served within SGA, but brings in his experience from other organizations. 
In 2018, Morrice was an orientation leader, the last two years he was a Resident Assistant in Reese Hall, a student ambassador and has co-chaired the UTK Relay for Life team since January 2019.
"When it comes to me as just a person, I am just high energy, I'm a really talkative person," Morrice said. "And I just want to make an impact in a way that actually does something."
Rounding up the exec for We Hear You UT is Mays, a junior in mechanical engineering, running for the position of executive treasurer. Mays has been involved with Relay for Life since her freshman year and is currently the head of finance for the group. Mays is also very involved in her sorority Kappa Delta and has been an engineering senator for the past two years. 
"I'm super into my feelings too and other peoples' feelings and making sure that other people feel heard and feel that their emotions are valid because I think it is extremely important," Mays said. "One of the reasons that I (am) running would be I want more transparency from SGA. That's why I want to be heard. … I want more transparency, I want more clarity, and I think we are all pretty much coming from that place."
We Hear You UT is a campaign heavily tied to inclusivity, focusing on really understanding issues that students have concerns with and helping students feel welcomed within SGA.
"What I've heard the last few years is that SGA doesn't listen to us. SGA doesn't doesn't hear us, and I don't feel that I am represented by SGA," Hernandez said. "Whenever I made this decision, I made this decision because I kind of hit a wall with my legislation writing that I really done all that I can. … I really need a greater platform to advocate for financial security, and for inclusion."
Hernandez said that by running for student body president she would be able to really sit down with administration to talk about inclusion and how it's not just about meeting a quota at the end of the day. 
The group has focused on pulling together students from all walks of life including from different organizations and areas of campus to complete their ballot — students who like Morrice have previously not been a part of SGA but want to make a difference on UT's campus.
Some issues that We Hear You UT hopes to address while in office include mental health, more counselors at the Counseling Center, greater transparency within SGA, more support for financially insecure students and a greater sense of inclusivity. 
"I am really passionate about mental health, like I mentioned, and so running for this would give me a greater voice in those conversations to advocate for students in regards to mental health, I think I've written every piece of legislation I think I can on mental health on campus," Rhoades said.
Currently, Rhoades explained that a university the size of UT is recommended to have anywhere between 18 to 20 counselors, while UT's Counseling Center only has 11 counselors. 
Rhoades also hopes to get more legislation passed if she were to be elected vice president of the student body, who oversees Senate processions, by getting more senators involved in the writing process instead of the same few senators.
The group also hopes to use some of SGA's budget to help students who may be struggling financially, like giving out free blue and green books for students and buying calculators for students to rent out. 
As far as Student Services, Morrice is focused on expanding knowledge about the branch of SGA which he currently feels is underrepresented. 
"Seeing how I've been able to do programming in the past, and I've been really, really successful with it, I really do think I can bring that into SGA, at least into the Student Services branch," Morrice said. "And be able to continue that and make it a better program … they just need a way to promote their programs and get more people involved. And I do think I have the energy, the charisma and the vibe to be able to do it."
The We Hear You UT campaign also wants policies to be from students' opinions and concerns. Mays explained that although everyone has different backgrounds, all voices on UT's campus should be heard.
"We also just want people to know how we're promoting on social media too, is that we also are students and we also want to be heard," Mays said. "So we want to be heard just as much as we want you heard. … It's not a hierarchy, like we're all equal. We're literally all pretty much undergrad students. Yeah we all come from different backgrounds, but at the same time like all of our voices deserve to be heard."
And while this year's election cycle is different than usual because of the coronavirus pandemic, We Hear You UT wants students to know that they are there for them, and that they hope everyone stays safe.
"We're sad that COVID-19 had to happen and that elections aren't going to be in person because some of the things we looked forward to the most was talking to students face-to-face ... because at the end of the day it's hard to do that online," Hernandez added. "It's insane to assume that the UTK student body all have Instagram that we can reach them on, because they don't."
"I hope that students are able to learn more about our platform. In any way that we can, we are trying to be as accessible as we can to students to show students that we're here for them and they can DM us, they can text me if they want to," Hernandez added. "Any student can reach us if they really want to and that we're here for them."
We Hear You UT is running their campaign this year on their various social media platforms including on Instagram at wehearyou_ut, Twitter @WeHearYou_UTand Facebook at WeHearYouUT.