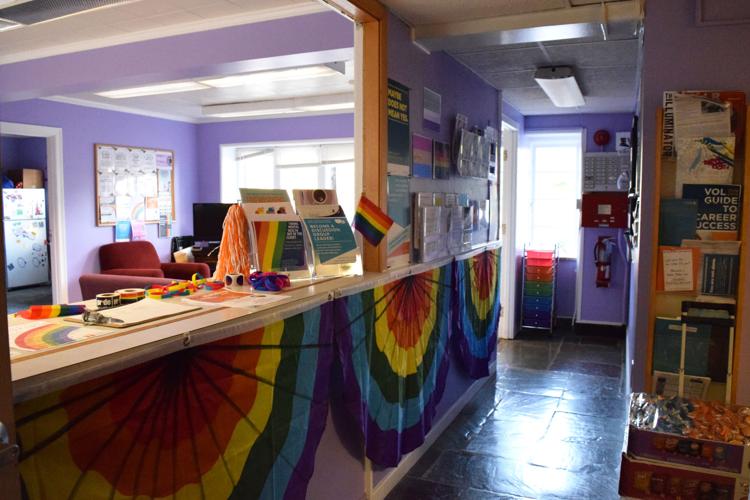 June is Pride Month. Now's the time to celebrate and support UT's LGBTQ+ community.
Gender and sexual orientation aren't easy things to question or explore. Rocky Top has multiple resources available to help those with their sexuality and gender identity. Here are a few.
Pride Center
The UT Pride Center is the go to hub for UT's LGBTQ+ community. The Pride Center advocates for equitable treatment and provides education about gender and sexuality through campus activities and resources.
Among their many resources, the Center offers publications on questioning identity and coming out, information about changing your listed gender and information about medical resources.
The Pride Center is open Mondays through Fridays from 9 a.m. to 6 p.m., although these hours may currently differ due to COVID-19 restrictions.
Their phone number is 865-974-7803, their email is pridecenter@utk.edu and their website can be found here.
UT Psychological Clinic
Questioning one's sexuality and gender isn't easy. It can lead to a lot of mental health struggles, and that's normal.
It can help to talk with someone about those struggles; it's easier to accept yourself if you talk about it with someone else.
The Psychological Clinic can help with that. The clinic offers individual and group counseling. Couples can also work through their struggles with couples counseling.
Typically, you can schedule an appointment here, although the clinic is currently closed due to COVID-19 precautions.
UT Student Health Center
Exploring sexuality comes with inevitable health risks. Students can access free contraceptives via the UT Health Center. If you're concerned about STI's, the clinic provides STI testing, occasionally for free.
The doctors at the Gender Clinic in the Student Health Center can prescribe hormones for any transitioning needs. Student insurance covers visits to seek hormone treatment with testosterone injection, oral estrogen and patches.
You can contact the Gender Clinic at 865-974-5663 or schedule a general appointment here, although the Gender Clinic and Student Health Center are currently closed because the university is closed. Contraceptives are typically available at the clinic's front desk on 1800 Volunteer Blvd.
UT Help Line
Self harm and suicide are disproportionately high in the LGBTQ+ community. Life can be hard without an adequate support network. But rest assured, there are those who love you and would miss you if something was to happen to you.
Self harm is never the answer, and suicide is never the solution. The UT Help Line is a 24-hour suicide and self harm hotline.
Call (865) 974-HELP, or (865) 974-4357, if you are struggling.
Commission for LGBT People
The Commission for LGBT People advises the chancellor about programs, policies and services helping the community. They are dedicated to advocacy and answer to UT's LGBTQ+ population.
If you have any ideas, suggestions or complaints about LGBTQ+ awareness and programs, you can contact the commission here.
Bias Incident Reporting
Unfortunately, not everyone is accepting. You can experience discrimination anywhere — on campus or off. If you experience discrimination on campus, UT has ways to report it.
The Pride Center and UT Police have provided a list of reporting venues here. If you have been subject to discrimination, don't hesitate to report.