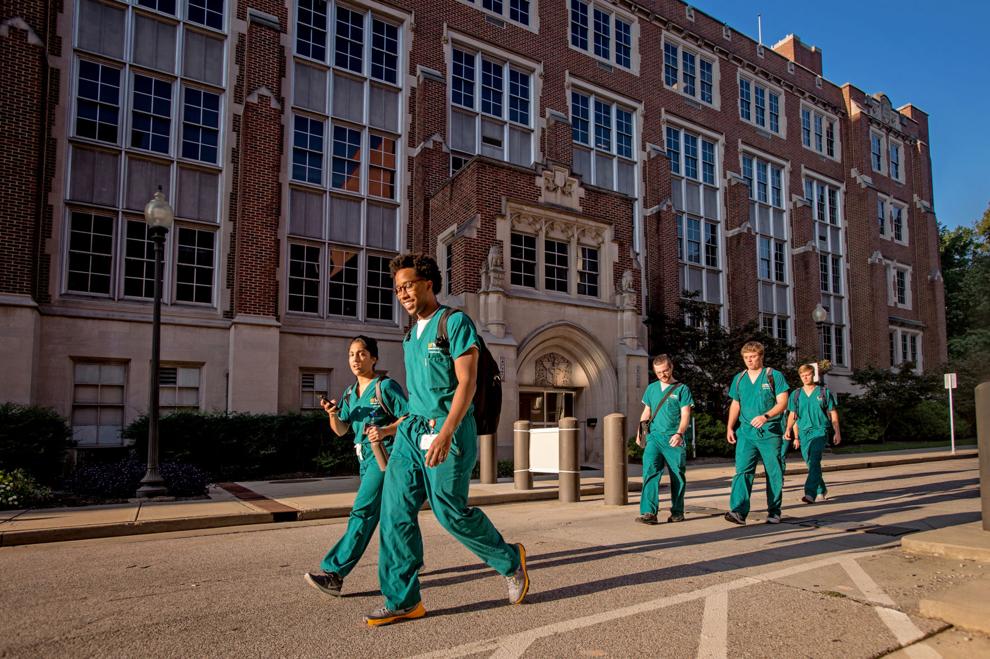 Tennessee health care may have received a victory this month, as recent UT policy looked to encourage medical school attendance.
The Board of Trustees at UT's Health Science Center recently approved a series of tuition cuts. While only certain medical school degrees will be affected, any who go to UT Memphis for such medical majors can now do so for a fraction of the degrees' original cost.
According to Anthony Ferrara, Health Science Center CFO and senior vice chancellor of finance and administration, the action was made to encourage out-of-state attendance.
"We've taken a hard look at out-of-state tuition, student enrollment and what we can do to enhance that," Ferrara said. "We're trying to increase student enrollment, and this is one of the things we think we need to do."
The cuts are as follows: out-of-state tuition for a Bachelor's of Science in Medical Technology from $26,156 to $12,000, out-of-state tuition for a Master's of Science in Clinical Laboratory Sciences from $28,008 to $14,400, in-state tuition for a Master's in Cytopathology Practice from $13,814 to $9,900, out-of-state tuition for a Master's in Cytopathology Practice from $31,796 to $14,400 and an overall out-of-state tuition decrease in the College of Medicine from $67,658 to $60,490.
The current batch of tuition decreases are the university's largest, but also several in a line of similar cuts. The first such cut occurred in 2014 at the College of Pharmacy. After noticing the number of out-of-state students drop over the years, the college decreased tuition for pharmacy students for all out-of-state attendance within 50 miles of Memphis.
"An out-of-state student could go to a private pharmacy school in Tennessee for less than they could if they went to UT. Students were picking schools that aren't ranked as high as UT simply because they were cheaper," Ferrara said. "We took a hard look at that and initially looked in a 50 mile radius of Memphis and offered a discount to out-of-state students."
The school expanded the program in 2017 by increasing the living radius from 50 to 200 miles. This would eventually lead to the current batch of tuition decreases.
According to Peggy Reisser, UTHSC's communications manager, the changes brings UTHSC closer to the institutions that previously undercut the university.
"This brings the College of Medicine more closely in line with other institutions across the country. According to the Association of American Medical Colleges, the average cost of attendance for one year at a public medical school — including tuition, fees and health insurance — was $37,556 for in-state students and $61,858 for out-of-state students in 2019 through 2020. Tuition and fees at private schools average more than $60,000 a year for both in-state and out-of-state students," Reisser said in a press release.
Since UTHSC is no longer as costly, Ferrara hopes attendance increases will simultaneously increase student body quality while also off-setting initial lost revenue. He also addressed concerns from in-state applicants, saying the cuts won't affect well-qualified Tennessee residents.
"We were trying to improve our student body by acquiring more and better students, looking at both quality and quantity. Our (current) medicine class is made up of 5 to 8% out-of-state students, so very few. We want to increase that in order to increase student body diversity," Ferrara said. "And as we do all this, we don't impact any qualified Tennessee residents."
Assuming out-of-state UTHSC attendees performed residency in-state, the increased number of UT Memphis graduates will result in a larger Tennessee medical industry. Ideally, this would lead to a healthier state medical industry overall.
"Hopefully we attract some of these out-of-state students, and they make Tennessee their home," Ferrara said. "Residents tend to stay where they did their (residency) programs, whether they're here in Memphis, Nashville, Knoxville or Chattanooga. Hopefully (out-of-state students) do their residency here and then stay in Tennessee, enhancing our medical workforce."
The new tuitions will go into effect in July 2020.