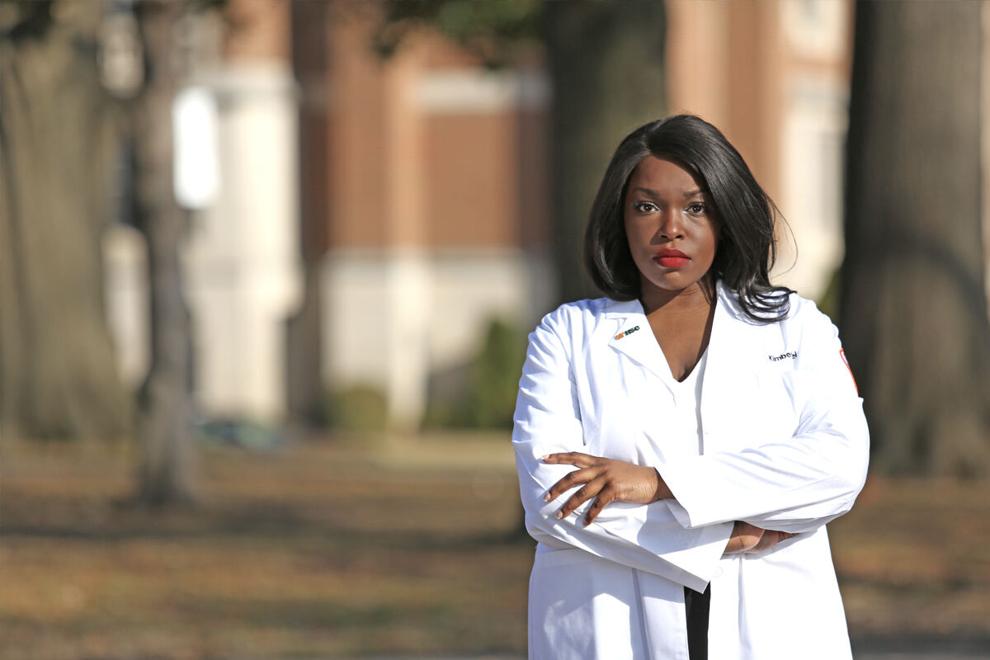 Student Kimberly Diei entered the College of Pharmacy at the UT Health Science Center in Memphis during the fall 2019 semester like any other any prospective pharmacist. However, her experience quickly turned sour, and now, she is suing the university over its professionalism policies alongside free speech advocate organization Foundation for Individual Rights in Education (FIRE).
A successful academic, Diei attended the University of Chicago and graduated in 2015 with a bachelor's degree in biological sciences. She then spent the next few years determining which professional path she wanted to follow and relocated with her family to northern Alabama.
At the time, the UT College of Pharmacy had just begun offering a tuition discount for students within a 200 mile radius of the university. Diei, eligible for the discount and interested in becoming a pharmacist, applied for the college and was accepted.
But, just one month after becoming a student at UTHSC, Diei was informed by the university that someone had made an anonymous complaint that her Twitter and Instagram accounts violated the school's professionalism clauses. Diei was required to attended a hearing with the university's Professional Conduct Committee, which unanimously voted that she had violated university policies with "crude" and "sexual" posts.
Greg Greubel, an attorney with FIRE who is working on Diei's case, explained how professionalism policies in graduate schools have the potential to harm students' free speech with their overly vague language.
"The way that we've seen professionalism policies used are sort of just a catch-all for stuff that administration doesn't like," Greubel said.
The entire situation bewildered Diei, as she did not use her full legal name on her Twitter and Instagram accounts, nor had she connected with any classmates from UTHSC on those accounts.
"I was very confused and shocked as to how they even got wind of my personal social media because I was not friends with anyone from the class," Diei said. "I had not added them. I had not engaged with them on Instagram or Twitter."
Died added that although she was told she would be informed of the identity of the anonymous complainant so that she could properly defend herself, the identity was never revealed.
Additionally, Diei, who is Nigerian American, was not represented by the board members present at the hearing.
"There was no one on the board that represented me and my culture and how I perceived the world, basically, and so it was just extremely traumatizing," Diei said.
Diei said that she was not given clear answers as to exactly which rules she had broken and how she should move forward. Despite her confusion regarding the situation, and her hesitation regarding whether or not the punishment violated her First Amendment rights, Diei did her best to comply with the board and wrote a letter reflecting on the situation.
However, less than a year later, another anonymous complaint was made about Diei's accounts, and she was again pulled into a hearing with the Professionalism Conduct Committee.
This time, concern was raised over Diei's tweet contributing to a discussion about the song "WAP" by Cardi B and Megan Thee Stallion and a tweet referencing lyrics to a Beyoncé song.
"I'm immediately pulled back into that traumatic, stressful environment, and it was just extremely extremely toxic," Diei said.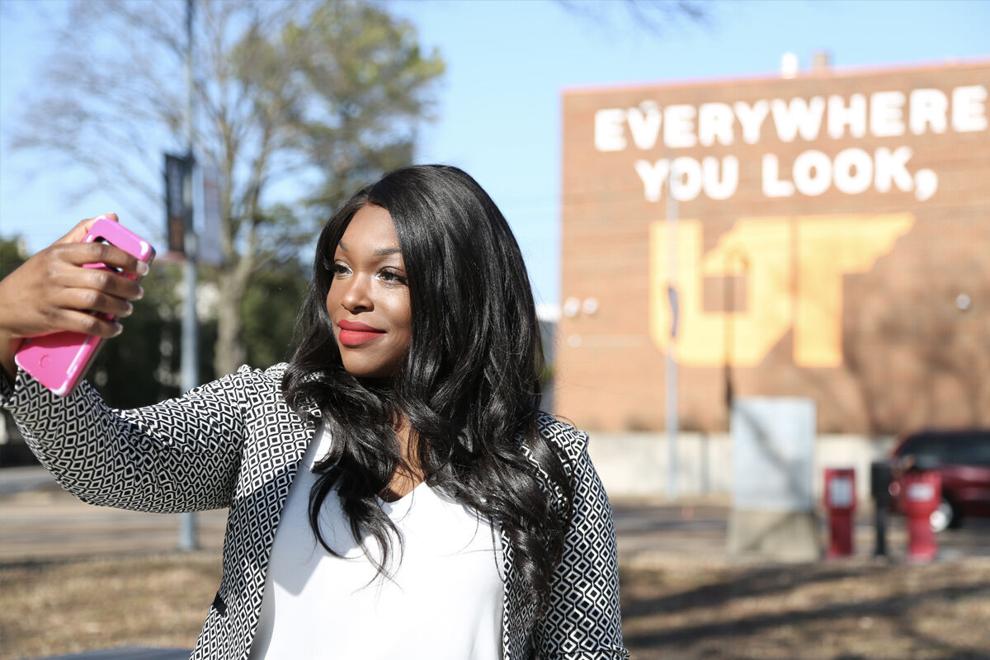 Diei said that during the meeting, the university did not value her opinion and often cut her off from speaking.
"I was told that because I am a current pharmacy student, I represent the field and everyone in the field contributes to the professionalism standards," Diei said. "Well, I asked, 'well, since, I'm a student, don't I also contribute to those standards? Don't I also have a say in what is perceived as professional or not?' And that was sort of ignored."
After this second hearing, the university decided to expel Diei from the pharmacy program, which she immediately appealed.
"I was, first of all, disgusted at the board's decision," Diei said. "I thought that it was totally, totally unwarranted, so I was upset, I was frustrated and disgusted by it and I already knew that I was going to, of course, appeal because it was ridiculous in my opinion how you even jump to such a harsh reprimand or decision when this is all things to do with my personal private life that has nothing to do with my performance and professionalism in the field and in class."
While the decision was being appealed, Diei requested to remain in her classes, which the university approved.
"Really, the claims that were being made against me I just found to be ridiculous and a serious waste of my time because if I was so unprofessional like these claims have stated, then I would not have been accepted to the institution in the first place. And not only that, I would not have garnered several highly sought after internships, one of which being a really prestigious internship for nuclear pharmacy," Diei said.
Greubel agreed that Diei's personal opinions on trivial matters, such as music, do not affect her professional performance.
"From my perspective, especially in Kimberly's case, there's nothing unprofessional about what she did here," Greubel said. "I would be perfectly comfortable with Kimberly being my pharmacist or going to Kimberly and having known that the person who's giving me my pills posted, you know, their personal views on rap songs online, like I don't care as a person thats interacting with a pharmacist."
Ultimately, Dean Marie Chisholm-Burns of UTHSC made the decision to reverse Diei's expulsion, but only after receiving a letter from FIRE.
However, Diei said that based on what she knows about UT's decision making process, she doubts that the expulsion reversal was a result of the letter.
"I think ultimately (Chisholm-Burns) decided to reverse the decision to expel me simply because I think she could see past the differences in our opinions and recognize that I'm highly intelligent, and I'm qualified to move forward in this program, but that's just my guess, but she has not specifically stated on what grounds she reversed the committee's decision," Diei said.
Although Diei was able to remain in classes throughout the entire expulsion ordeal, she still suffered. Diei already struggled with depression and anxiety prior to the situation, and the multiple hearings only exacerbated her mental health conditions.
However, despite her enrollment being reinstated and her struggles with her mental health, Diei still made the decision to partner with FIRE and sue the university over the professionalism policies in order to ensure that other students do not endure the same experiences she has.
"There are days where it's just extremely hard for me to get through, but I know that this fight is one that needs to be had and that seeking justice for myself would not only help me, but also others that have been silenced or wrongly dismissed for similar claims by their university, and so I understand the weight that this lawsuit has, and that's really what keeps me going is because I just know how important it is to students everywhere, and I have to be the one to take that stand because there may not be anyone else who comes along who's willing to do so," Diei said.
Greubel added that this case, if ruled in favor of Diei, has the potential to set a new, widely followed precedent. Essentially, if the professionalism policy at UTHSC is found to be unconstitutional because it is too vague, other schools with similar policies may also begin adjusting their rules.
"This isn't something that is just unique to Kimberly," Greubel said. "It's an example of a larger problem, and we're hoping that we can get some good precedent on it. ... We need someone to step in and stop because if you don't then these professionalism policies just sort of get turned into a broad ban upon things that administrators don't like as opposed to a clear rule that everybody knows what violates it, what doesn't violate it, so we thought that Kimberly's case was a perfect example of a problem that we see across the country."
Because Civil Courts often have more fickle timelines, Greubel is unsure when a ruling will be handed down for Diei's case — it could be anywhere from six months to two years.
Whenever the outcome arrives, however, this case has the potential to seriously alter the way that schools are permitted to monitor their students' free speech. Since the advent of social media, the Supreme Court has passed little precedent on schools and free speech, and most precedent on the subject was decided in the 1960s and 70s.
"In the next 10 years ... to 20 years, the way that the courts deal with online speech is going to have a dramatic impact on the way that student use the internet and the way that they are allowed to communicate online," Greubel said.
UT does not comment on situations involving ongoing litigation. To keep up with Diei's case, check out the FIRE website at thefire.org.