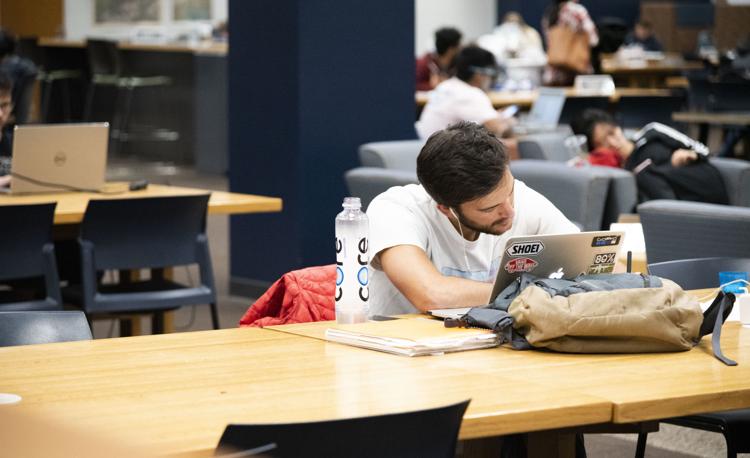 As students prepare to return to campus for a fall semester that will look very different than ever before, administrators, faculty and staff alike are scrambling to implement new policies in a variety of areas.
One such policy is the Vol First Year Experience, a new program geared toward freshmen students which aims to provide a sense of community and foster academic success among new Vols.
Vice Provost for Student Success Amber Williams explained how the idea for VFYE emerged.
"The idea for freshman cohorts was proposed by the Re-Imagining Fall Task Force. The idea developed into what is now called the Vol First-Year Experience," Williams said. "This program will be groups of first-year scholars taking academic courses together. Originally, the idea incorporated scholars living together, however due to the complexity of the proposal and time limitations, that idea was adapted."
The VFYE is different for each college on campus, but essentially, all first-year students will be enrolled in a seminar course, such as First Year Studies, and a particular academic course during the fall semester. The course will be partially online and partially in-person, and it will aim to educate students about the options available in their particular college with common core elements pertaining to the entire university. The program is similar to FYS programs already in place in certain colleges.
The hope is that by exploring what each college has to offer, students will get a better idea of which courses they would like to take during their time at UT. The program will aid the advising process by giving students a more in-depth idea of their college's course catalogue.
Students in each seminar class will be grouped in blocks with other classes in the college. For example, students in a particular seminar class may be in the same chemistry or English class as well. Through these blocks, students will not only have a chance to get to know students in their college, they will also be exposed to fewer students, therefore limiting the possible spread of the coronavirus.
However, as one may imagine, the task of grouping students together in multiple classes is more difficult in large colleges, such as the College of Arts and Sciences, where there will be 80 First Year Studies sections with students across many different majors.
Missy Parker, the director of advising in the College of Arts and Sciences, explained the benefits of the program despite the organizational challenges.
"It is a combination of things. One, the whole linking of courses has been recommended by epidemiologists as a way to help track the spread, so that's one rational that's related to the virus, but then the second rational that to me is even more important is having one more way for students to feel connected to each other during this extraordinary time, to have them be able to see familiar faces between their First Year Studies and this other academic course that's a part of the curriculum," Parker said.
Parker hopes that the new program will allow students in Arts and Sciences to identify with the college both through and outside of their particular major.
"Because we're so big and we're so diverse, our students tend to think immediately about their major and identify with that and that department, which is wonderful and we want them to do that, but this is really giving us a chance to introduce them to what it means to be a student in the College of Arts and Sciences and the role they get to play," Parker said.
Arts and Sciences in particular has a great deal of educational experiences planned to include in FYS. For one, Arts and Sciences is currently in the process of creating a video library that will offer information about different majors and programs available within the college. Additionally, the college plans on bringing in representatives to discuss career advice, leadership skills, experiential learning, research, scholarships and more.
In order to best gauge students' strength to form this academic plan, one module of the FYS course in Arts and Sciences has been dedicated to the Gallup Strengths Assessment. Advisors will also be paired with specific sections.
Ultimately, Parker hopes that by the end of the course, each student will have an idea of the academic plan they hope to pursue over the next four years — and this plan includes not only specific classes, but also what each student will due to enhance and continue learning outside of the classroom.
"I hope it really helps students have confidence in themselves in recognizing how much control they really have with what their plan is and that having options is a great thing," Parker said. "We recognize having options can be an overwhelming thing when you first step foot on campus. ... It's really limitless. One of the things we know about our students is that no matter what major they've declared, no matter what college they're in, there is this certain degree of undecidedness of where they're still questioning who they are and where they ultimately want to be."
Williams explained that ultimately, the program will serve to help new students feel a little more at home on Rocky Top.
"The primary purpose is to help each new UT scholar build intentional, meaningful relationships with their academic home and peers," Williams said. "The program will help with contact tracing for COVID-19 and create a system of support during these difficult times."