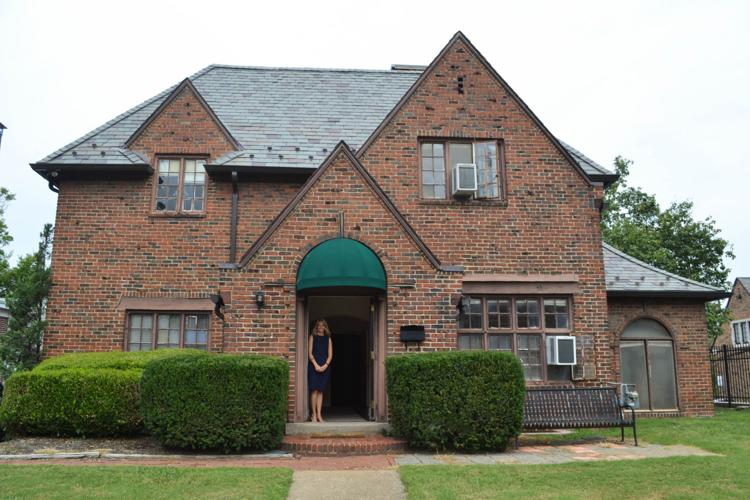 On May 6, U.S. Secretary of Education Betsy DeVos made several changes to national Title IX regulations. According to UT's Office of Title IX, Title IX is defined as "a federal statute that prohibits discrimination on the basis of sex in any federally funded education program and activity."
According to UT Title IX Coordinator Ashley Blamey, the new regulations narrow the scope of Title IX down to three main issues: "quid pro quo" situations "where an employee of the university gives a condition for a benefit or service to the university on an individual's participation in unwelcome sexual conduct;" situations involving "unwelcome conduct determined by a reasonable person to be so severe, pervasive and objectively offensive that it effectively denies the person equal access to the education program or activity;" and situations involving "sexual assault, domestic violence, dating violence or stalking."
Amid the numerous changes, UT's Office of Title IX has yet to announce how its policy will officially change and has been addressing many student concerns in the meantime.
"There are are a fair amount of changes, and so it's one of the reason why we still haven't come out and said this is what our policy will look like and this is what it is going to be, because there are still kind of a lot of unanswered questions," Blamey said.
After the national regulations were announced, the Office of Title IX emailed all student organizations the office had previously worked with and also sent information about the regulations to student organizations listed on VOLink. Additionally, the office is holding virtual lunch hours to discuss the regulatory changes with students, the first of which occurred last Monday and had a large turnout with many curious students according to Blamey.
The remaining dates are June 9 at 12 p.m., June 17 at 12 p.m. and June 25at 12 p.m. All sessions can be accessed via Zoom through UT's events calendar. Additionally, the Office of Title IX will hold a town hall on August 7 to discuss the regulations before they officially go into effect on August 14.
Under the new regulations, the university must have actual knowledge of the event to take action under Title IX, meaning that the person responsible for addressing the sexual harassment must be aware of the conduct in question. All conduct reviewed by Title IX must now have occurred under the scope of a university program or activity.
The new policy excludes conduct occurring off-campus or during study abroad programs from Title IX's jurisdiction. However, Blamey explained that the university will continue to address these issues outside of the scope of Title IX.
"Our intent is not to change from the perspective of addressing these issues. How we will do it will have to have some amount of change, because we will have to be defining things, defining terms so that we're compliant with regulation. We'll have to carve out a process that's compliant with the regulation. But looking at things like jurisdiction, like did it happen in a program or activity, we can be broader than that, we just can't address it under Title IX," Blamey said.
Essentially, UT's sexual harassment policy falls under the Student Code of Conduct Section Seven. Title IX is a smaller category within UT's sexual harassment policy, meaning that the behavioral expectations regarding sexual harassment are not necessarily determined by Title IX.
So, under the new national regulations, the university is still able to address issues that no longer fall under the scope of Title IX, such as sexual exploitation. They will simply be addressed outside of the Office of Title IX, and Blamey explained that the grievance process for handling such situations of misconduct will likely be similar to the Office of Title IX's process.
Blamey emphasized that while the new national regulations limit what Title IX can address, they do not limit what the university's overarching sexual harassment policy can address. She explained that to accomplish the goal set forth by UT's sexual harassment policy, campus regulations must embrace a wider scope than that provided by Title IX.
"I think our goal is a safe non-discriminatory community. To meet that goal, we've got to do more than this narrow thing," Blamey said.
A new process for initiating a formal investigation has been created, and parties on both sides of the situation must be given a minimum of 20 days to review all evidence presented. With this new requirement, UT may have to extend the 60 business days that are currently given to complete Title IX investigations, although a final decision has not yet been made about this situation.
The regulations also require a live hearing to discuss the conduct, although such hearings may be conducted electronically. The complainant is able to decide if they would like to participate.
Blamey explained that the space permitted through an electronic hearing is critical to supporting the sensitive nature of these issues.
"I think that the ability to do it electronically is critically important, and so I am very, very relieved to see that is part of this regulation," Blamey said. "That was very important, and I think did we not have that option, we would have been in a very difficult place, everyone involved, and so I think that is something that we plan to be very effective and prepared to use."
Each party is allowed to appoint an advisor of their choosing to represent them in the hearing, and advisors are permitted to cross-examine the other party. No direct cross-examination between parties is permitted, meaning that the respondent is not able to directly cross-examine the complainant and vice versa.
Each time an advisor asks a question for a party, an officer overseeing the hearing will make a relevancy judgement regarding the question before the party responds. In most cases, questions about parties' prior sexual history will not be permitted.
UT will maintain the preponderance of evidence as its evidentiary standard in sexual harassment cases.
Additionally, the term "sexual harassment" will be used instead of "sexual misconduct." The phrase "rape" will now be used instead of "nonconsensual sexual penetration."
Mandatory reporting will still be used, and informal resolution processes, such as mediation, will be available although never required. Informal resolution processes are not permitted for cases involving a student versus a university faculty or staff member.
Additionally, the Office of Title IX is still addressing reports during the COVID-19 pandemic and is able to offer resources for students from afar. After the new regulations are in place, the office will continue to offer support resources for any student desiring them. Students are able to access support resources without explaining why they are seeking such resources if they wish to do so.
UT's Office of Title IX is required to abide by these new national regulations, which will officially be implemented on August 14. Blamey explained that the office will work throughout the next year to evaluate how well the changes in policy are functioning. The U.S. Department of Education's full report about the regulations can be viewed online.
So, while UT works to hammer out the final details of how this policy change will impact the Office of Title IX, students and student organizations remain curious about the future of sexual harassment reporting on campus, as indicated by the many students who attended last week's lunch hours.
Sexual Empowerment and Awareness at Tennessee, the host of UT's annual Sex Week, is a student organization that works to provide sex education to UT students in an entertaining and informative manner. With the changes to Title IX, SEAT is considering how best to operate its role on campus.
Noé Monárrez, SEAT's social media manager, expressed his dislike for the new regulations.
"Personally, I find them abhorrent," Monárrez said. "Recently I saw someone on Twitter praise them because they 'ensured the constitutionally protected right of due process,' but how does essentially providing unlimited time for the legal process, permitting further contact between survivor and assaulter, and waiting until the last possible second to formally intervene 'protect due process?'"
Monárrez also worries that the national regulations will perpetuate rape culture in America.
"These changes are only going to counteract the social advances we've collectively made against rape culture and objectification, normalizing sexual misconduct once more and limiting the school's responsibility to ensure everyone's safety and health. Not to mention that most sexual assaults go unreported or un-investigated to begin with, so why worsen an already highly flawed system?" Monárrez said.
While SEAT is still discussing how to shift its programming to respond to the change in Title IX policies, Monárrez explained that the organization will be sure to continue emphasizing the importance of consent.
"I believe it's going to make us slightly shift our focus and ensuring we really focus on consent and safe sex practices leading up to the sex. While we always try to keep a well-rounded approach with our programming and education, covering topics such as masturbation and self-pleasure, the evolution of gender and sexuality, navigating sexuality as a [black person, indigenous person or a person of color], consent, contraceptive use, etc., the most crucial aspect that helps to mitigate sexual assault is preventative sexual health education with a focus on consent," Monárrez said.
Monárrez explained that while SEAT is unable to intervene in sexual harassment cases within the Office of Title IX, the student organization has a relationship with the office and is eager to connect students with resources on campus.
"While we are still an independent, student-run organization, we have consistently collaborated with the Title IX office in programming and advising," Monárrez said. "Previous and current members have maintained close ties with employees in the Title IX office to ensure we have rapid communication between the university's role and our events. Additionally, since the student funding aspect of student programming is still changing, we are looking forward to working more with the Title IX office and [the Center for Health Education and Wellness] for future events."
To report a case of sexual harassment or learn more, visit the Office of Title IX's website.