Being in charge of any company is never easy — there are plenty of ups and downs, daily challenges to conquer, bridges to gap, better communication tactics to figure out and more.
Leading a newspaper with a staff of 20 or more other students while juggling a full class load, other part-time jobs and a personal life can be twice as hard.
But having to suddenly find a new balance: learning how to manage people in different time zones, focusing on only digital content, all while dealing with classes moving online and attempting to stay on top of classwork is even harder.
Amid the coronavirus outbreak, student journalists are facing new realities which they never expected to encounter. Many student leaders are finding new ways of interacting and reporting all in an attempt to properly and adequately document what is happening in their communities.
In addition to the work student reporters are doing, the Society of Professional Journalists and the Associated Collegiate Press announced on Monday, April 23 that they'd be hosting a free weekly awards program for students covering the COVID-19 pandemic. The CCC Awards, short for "College Coronavirus Coverage," is to support and honor students for their work during this time.
In an attempt to capture exactly what's happening within the now empty walls of student newsrooms across the SEC, the Daily Beacon reached out to several other student newspapers in an attempt to seek their perspectives on the impact the pandemic has had on them.
The Red and Black, University of Georgia; Twitter: @redandblack
As with almost every student news outlet, the Red and Black has forgone printing their paper and switched to a complete digital format.
Managing Editor of UGA's the Red and Black and junior in journalism Henry Queen said that they may be creating a special edition to submit to their archive since the paper is a record keeper of UGA's history.
The Red and Black news section is trying to be innovative with covering the pandemic, creating content like a map of the hospitals in the region to go with a story about how many counties the hospitals serve.
The Red and Black, similar to the Daily Beacon, is also trying to have a certain amount of stories go out daily so as to provide a variety of articles.
"I think we have to not only inform, enlighten the public and frankly a lot of them are either bored or have a reduced role at their job and so they're hungry for news," Queen said. "It's obvious enough to almost everybody that news is important and that student journalists are doing just as good of a job, if not better job, then the local stations or newspapers. But as I mentioned before, it's important to think long term about the effect, in general, and we can report as it happens the long term effects that will come about."
Queen pointed out how now is also an important time to document historically all that is happening, so future generations can look back and see how hard the Red and Black worked to ensure coverage.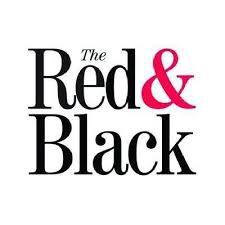 Having been present in the community since 1893, the Red and Black can be seen as an essential institution in the public record keeping of what happens in UGA's history.
"While this pandemic has affected, you know, I would guess not only our bottom line, but other newspapers' bottom line, we are still working hard to bring people the news they need and so I would hope that people would come and support us so that we can continue our jobs of informing people and perhaps even entertaining people and giving them the information they need," Queen said.
Queen also explained that while the staff doesn't hold Wednesday meetings to make the paper, they do still meet on Sundays, Tuesdays and Thursdays to go over the budget at their regular time.
Some challenges that Queen said the staff faces but are overcoming include visually trying to make sure every article has some type of graphic or courtesy image, connecting with sources remotely and stepping up into that leadership position. But even with the challenges, the work being produced now can be used to show future employers what they are all capable of doing.
And through the challenges there are also moments that are rewarding. Queen highlighted how the Red and Black's Campus News Editor Gabriela Miranda won an award through the SPJ's CCC Awards for a project she worked on about the impact the coronavirus has had on international students.
"Keep doing your job because it's so important to chronicle what's been going on, what will go on, what has gone on," Queen said.
The Daily Gamecock, University of South Carolina; Twitter: @thegamecock
While The Daily Gamecock is no longer printing their weekly Monday papers, the University of South Carolina community still gets a newsletter in their inboxes with a rundown of top stories. However, the majority of the Daily Gamecock's efforts has been focused on social media and the quality of stories rather than quantity.
Editor-in-Chief and junior in economics Erin Slowey said that the student newspaper has been getting a lot more engagement with the community.
"What we told our people was to just like try to get what you can," Slowey said. "We would like to get content up daily, but for us we kind of spread out the content that was more evergreen. So for example, for our last print product we had some evergreen content, so we're kind of like dispersing it throughout the week and obviously things happen. We're still covering events that are happening via Zoom so we have those coming up."
While the cancellation of in-person classes may have come as a bit of a surprise, Slowey said she is grateful for the relationships she built before having to leave campus and report remotely.
"Having those relationships now is more important than ever," Slowey said. "I'm able to build this trust and relationship with someone who it is kind of hard to do right now over the phone and over Zoom. So, having these relationships beforehand was really important and really key for me."
The obstacle of sources not getting back right away hasn't stopped Slowey's staff from trying their best to answer questions the students, parents, alumni and the whole community are wondering. And while they may not have all the answers, they are asking the questions and working towards producing quality content.
Which Slowey said quality rather than quantity is what she and her team are focusing on and what other student newspapers should focus on too.
"I think quality over quantity is really important. You don't want to lose the skills you have and the momentum you had when you were at school, like in-person," Slowey said. "I think really taking it back and looking at it as a good opportunity to really learn and grow is really important, but then again, quality over quantity is the biggest thing."
During these stressful times, Slowey said that while it is hard because her staff likes to plan ahead and speculate about what the future holds, they're trying to focus on being in the moment. Especially as each day changes, Slowey said she is trying to be proactive and pay attention to when she or her staff need to take a step back for mental health reasons.
Overall, Slowey said that when looking back on this whole situation, student journalists should reflect on the accomplishment of still producing quality content for each university community.
"I think it is an accomplishment for anyone in itself to still be producing content right now and to be producing good quality journalism," Slowey said. "So it's not a particular story or a particular photo or particular design that I think is going to stand out from this time, it's going to be how we managed as a team, as leaders to still produce really good content and still inform our readers."
The Daily Mississippian, University of Mississippi; Twitter: @thedm_news
When the Daily Mississippian staff revamped their website over the summer, they could have never predicted how handy it would become.
When news that their university was going to be moving to online classes over spring break, the University of Mississippi student newspaper decided to stop printing three days a week and moved everything online.
Editor-in-Chief and senior studying journalism Daniel Payne explained how over the past summer, he and his managing editor had worked to redesign the Daily Mississippian's website. With COVID-19 forcing everything online, Payne was thankful for all the work put into the site.
"We had a big push to go digital first all year, but this almost forced it," Payne said. "We redesigned the website and so now we're thankful for all that work we've done now that it's our only way to, you know, report and get information out."
Information which is still vital to the community surrounding the university even without students on campus, but who are still paying attention to what's going on. While for the most part the content is about updates about the coronavirus, sometimes there are hopeful stories mixed in.
"The phrase that we keep putting out and we've been doing this all year — 'we've been trying to' — is value added, like what's the value that we can add to the community," Payne said. "And sometimes that means telling a really hopeful story about this, I don't even know what you would call it, like a soup brigade where it's this whole group of families and they make these large batches of soup. Then give it out to people in the community."
Each student journalist has had to change how their day-to-day operations flow. For Payne who has been with the paper for four years, his routine as Editor-in-Chief changes daily, much like it did before the outbreak. However, it's all shifted to virtual reality.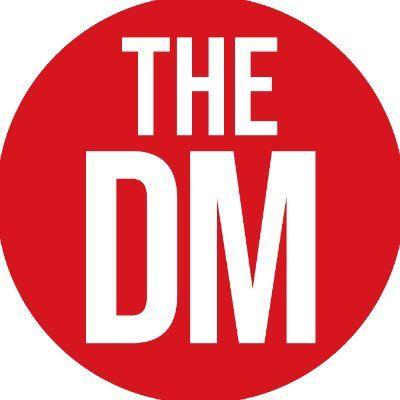 He starts his days going over his emails and any urgent texts, before moving onto classes and classwork. Then it's back to communicating to ensure content is going up. In addition, on Mondays, Wednesdays and Fridays, Payne and his staff hold budget meetings over Zoom.
The biggest change is his surrounding of not being able to see everyone in the office, so there is a rather increase in communicating over texts, emails and the mobile workspace Slack.
Now more than ever, Payne said that all the lessons and knowledge of journalism are accumulating at this time. And while it may be challenging for newsrooms to transition into a new way of working remotely, local journalism is really important as people are still curious what's happening locally.
"And while national media does give us some of that information it can't report on everything in specific communities especially," Payne said. "So, in a time when local journalism is really in a crisis I would say, student reporters are able to fill that gap."
"So to see students that are not only having to change their lives, change their class routines and schedules, and give up their senior years and what they wanted their senior year to be and to still report, I mean it's really, really amazing," Payne added. "I am inspired by people on my staff and people at other publications around the country."
The Vanderbilt Hustler, Vanderbilt University; Twitter: @VandyHustler
While Vanderbilt's Hustler may not be sending out Digest emails with a compilation of articles for the community to read through on Mondays, Editor-in-Chief and junior Rachel Friedman is still working with her staff to put out content.
Friedman explained that reporting remotely has been a challenge as far as coordinating and editing, but her staff is pushing through to cover what's important to the Vanderbilt community.
And while some sections, like their Life section which focuses on arts and entertainment, aren't as active the Hustler's staff is coming together.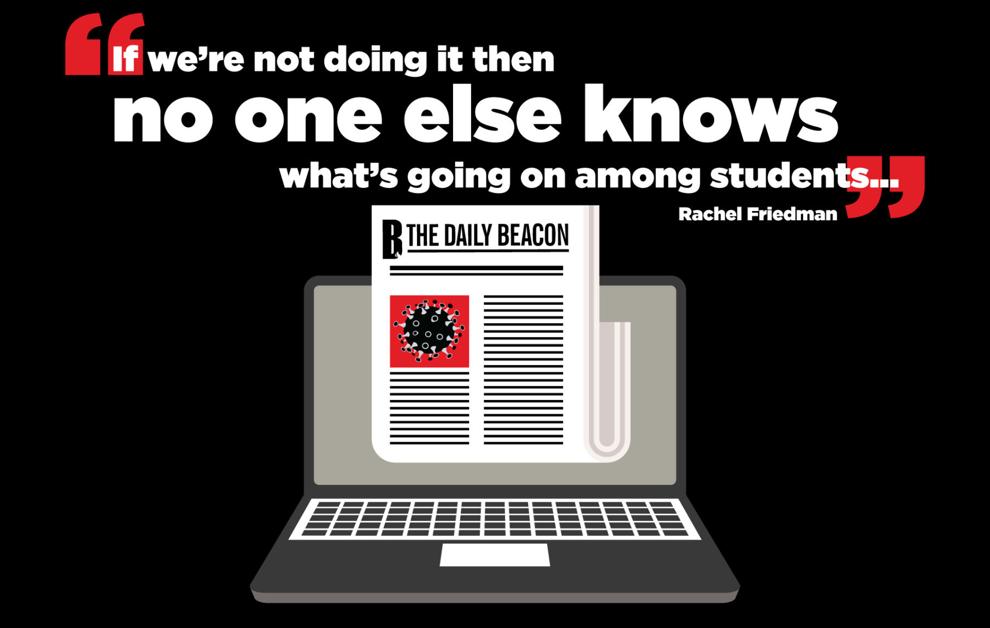 "Obviously, we are doing important coverage, like we're doing obviously extensive corona coverage which is what people care about right now," Friedman said. "So we've kind of put all our eggs in one basket so to speak, and a bunch of editors from different sections are coming together to help with the news stuff, because they're so overloaded."
And there is some good coming from the situation with articles on the website doing well and having the opportunity to grow from the experience.
The Hustler has had several articles which were picked up by major news outlets, Friedman mentioned, including one article receiving almost 90,000 views and breaking stories locally that other outlets don't have access to.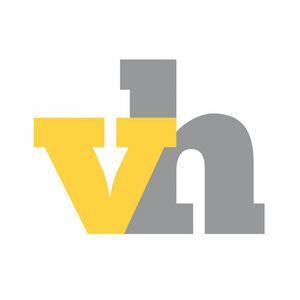 "So getting to be a part of that like you have work and reporting that's read by so many people is really impactful and a really rewarding and satisfying experience," Friedman said. "So that's definitely been a positive for our staff, just like our work is important. I'm not the only one on the Hustler to feel that way, so we're grateful for that opportunity to play an important role in providing information to the community."
And the community has definitely noticed their work, with Friedman saying that parents and other news outlets reaching out to show their support.
"I know I've heard from a lot of parents and even other outlets being like we really appreciate the coverage that you're doing, like you're doing a great job, it's really important to keep this up," Friedman said. "If we're not doing it then no one else knows what's going on among students right now because we're not together."
The Daily Beacon, University of Tennessee Knoxville, Twitter: @UTKDailyBeacon
The Daily Beacon, the editorially independent student newspaper of the University of Tennessee Knoxville, has also shifted to a greater digital focus in the midst of the outbreak.
While the Beacon staff decided to forgo printing a physical paper once a week on Wednesdays right before spring break, the Beacon is still producing a digital version of the paper that can be found on the website. In addition, while most content is geared towards coronavirus coverage, the Beacon staff are still moving forward with content for the April special issue: Climate Change and Crisis.
Over the course of the month, stories focused around the topic of climate change are being released weekly. However, on Wednesday, April 22 the main special digital issue of the paper will be released, to hopefully be printed at a later date.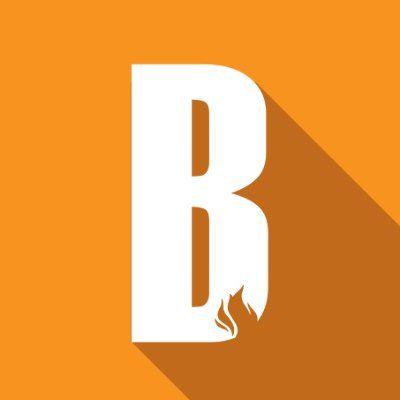 As some content has been cut down since there are no more events to cover both on campus, off campus and in the sports realm, the staff of the Beacon have been able to continue to produce stories each day.
The coronavirus pandemic has highly encouraged the transition into a more digital mindset, something the Beacon has been working on for the past couple of year. More emphasis has been placed on engagement through social media.
Although this is an unfortunate situation, as student reporters the staff of the Daily Beacon have already had practice in conducting interviews over the phone, working somewhat remotely and communicating over different platforms. This time is geared at really honing in on those skillsets which in the future will be an essential tool no matter which field students go into.