Zeta Phi Beta, a sorority whose UT chapter was founded in 1974, has recently grown in strength and has been recognized by many for the members' commitment to the historically African American sorority.
Zeta was founded on the campus of Howard University in 1920 and has various national programs that reflect their principles of scholarship, service, sisterhood and finer womanhood.
The chapter at UT is designated as a Pi Epsilon Chapter, and its colors are royal blue and pure white, while its symbol is a white dove.
The chapter is currently in a developmental standing at UT and is working towards fraternal excellence.
In 1992, Tisha Wiggins, the recharter member of Zeta, traveled to various areas to learn more about Greek organizations and discovered Zeta Phi Beta. Afterwards, she and others decided to bring the chapter back to the campus.
Wiggins spoke on the chapter and the importance of the relationships between the members of the organization.
"The ladies of Zeta were the ones that felt closer to home to me, felt more like me and when we came back to campus, we decided that we wanted the same on our campus, as well. So that's why we sought out to bring the charter back to campus and to see everything still flourishing today is so encouraging. It's all about family for us. Those girls back in the 90's were close to us and we wanted to bring back that same feeling to the campus," Wiggins said.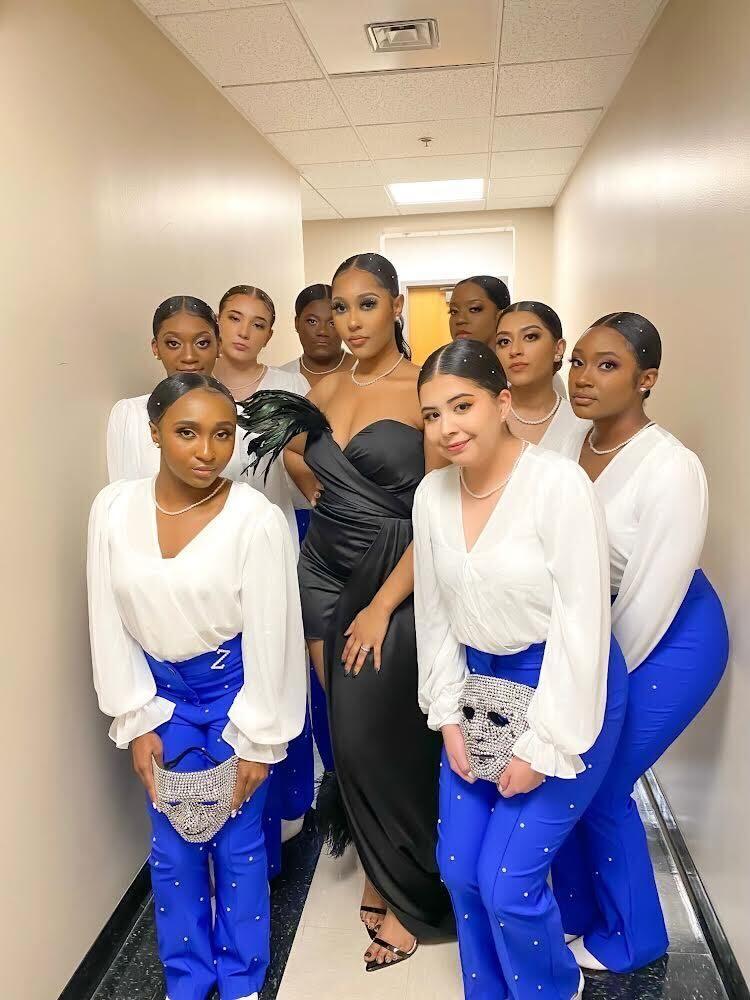 This organization has been an important factor within the lives of these women and they have all developed a close-knit relationship with each other and with alumni members.
During an event to recognize the newest members of chapter, sophomore legacy Rekiyah Owens began to sing and speak about her mother and the support she's had from her mother over the years. The video of this display of love was seen and celebrated by many across the internet.
The story behind this event was shared on Zeta's Instagram page, where both Owens and her mother spoke about their love of Zeta.
"I chose to become a legacy to not only experience that feeling of belonging somewhere but to also experience that with my mom," Owens said.
Tamera Turner, the vice president of the sorority also spoke on the importance of this event and how it impacted the sorority.
"People will try to downplay us. When you've had this stereotype on you for a very long time, and you come out with a line like this, that's why I believe that it went viral because the girls and their presentations showed a new view of everything," Turner said.
The organization is also connected with other chapters at both the regional and international level. Turner described her relationship with the international vice president and how she can always turn to her higher-up's when there is a bump in the road, which is not as common in other chapters.
Freshman Kyla Thorton described how welcoming and helpful the sorority has been for her during her first year at college.
"Coming in here during my first year of college is a very big jump from just doing classes during the first semester to now being a part of a whole organization, going to events and having responsibilities. It can look scary to incoming people, but it is a very good experience and I'm happy that I can grow within the chapter," Thorton said.
The Greek community at UT also remains connected with the sorority and welcomes each member with open arms.