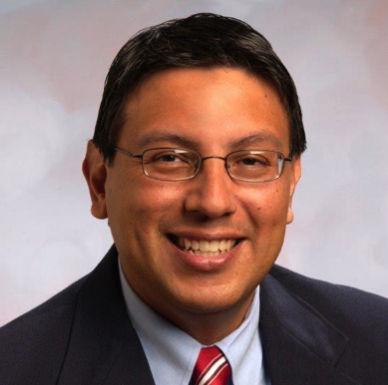 On Monday afternoon, Chancellor Donde Plowman announced that Frank Cuevas, who has been serving as UT's interim vice chancellor for student life since January, was selected as the permanent vice chancellor for student life. UT has been searching for a permanent replacement for the position since Vince Carilli left his role as vice chancellor in December 2019.
Cuevas has worked at UT for 10 years, holding various positions, including associate vice chancellor, in the Department of Student Life.
In his time thus far at UT, Cuevas has been tasked with reforming the way that the Student Programs and Services Fee, which is used to support student organizations and programming, is distributed. Much debate has surrounded the subject since the Comptroller's Report condemning UT's student-run Sex Week and the subsequent official disbandment of the Student Programming Allocation Committee, which was previously charged with distributing funds from the SPSF.
Cuevas held a series of listening sessions, distributed a survey to students and met with leaders across the campus in order to gauge where interest in student programming lies. He, alongside the Division for Student Life, recently announced several changes to the SPSF process which simplify and streamline the way that studnets and organizations can request funding through specific departments.
Plowman expressed her faith in Cuevas as he steps into his new role.
"A first-generation college student himself, Dr. Cuevas is a thoughtful, collaborative and compassionate leader. He is a strong advocate for students and is passionate about helping you succeed during your time here," Plowman said.
She added that she is excited to see the bond students form with the new vice chancellor for student life.
"He is committed to supporting you and the Student Life team, and he will be reaching out to make connections and enhance relationships with students across campus as he continues permanently in this role," Plowman said. "I am excited for you to get to know him better."