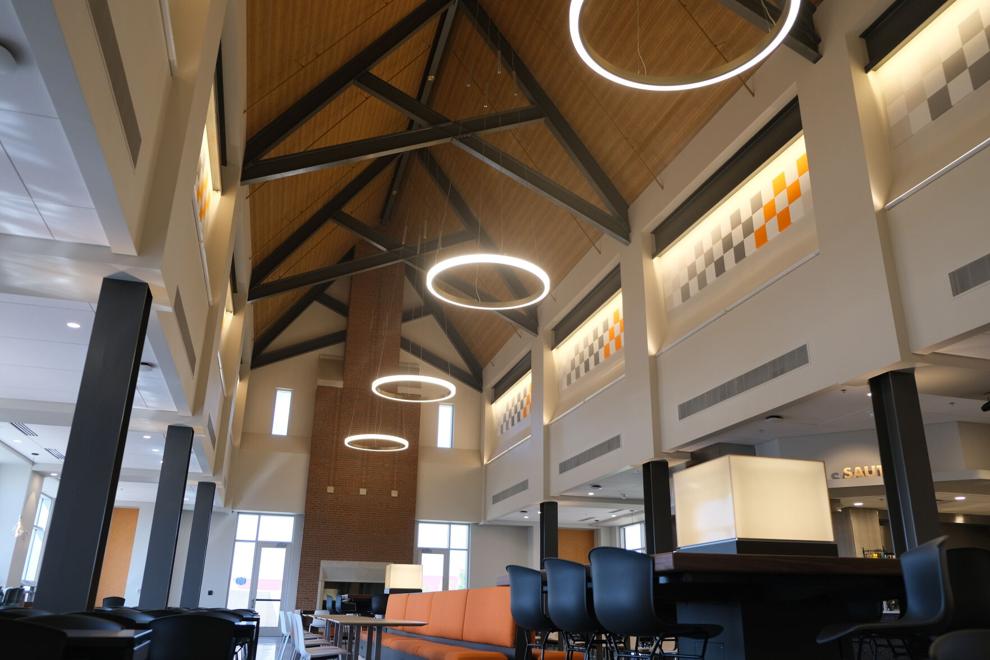 The future of Vol Dining is finally here.
After years of planning and construction, UT has finally put the finishing touches on a brand-new dining hall in Presidential Court. Without any major donors, the $47 million project is simply known as "West Campus Dining" and will replace the dining hall featured in the Presidential Court Building.
West Campus Dining, which opened fully for students on August 16, is the largest dining hall UT students have ever seen. At 80,000 square feet, the building features three floors completely dedicated to dining, a first for UT.
Each of the three floors features different kinds of food. The bottom entrance on the newly elongated Pedestrian Walkway houses two retail locations: a POD market and a Chick-fil-A. Unlike the other Chick-fil-A locations in PCB and the Student Union, West Campus Dining's Chick-fil-A will be full-service, meaning patrons will be able to order off of Chick-fil-A's full menu at the location.
The next two floors are essentially a larger version of the "Fresh Food Company" found in Stokely. Food choices will vary by day, but a number of themes will be ever present, such as a bakery, a Mongolian grill, a pizzeria, a made-to-order deli and more. Students will almost be subject to an overwhelming amount of choice each day, with pancakes, poke bowls, stir fry, pizza and more.
"This is a larger version of Stokely, with more stations, more options and twice the amount of seating," Andrew Buckner, a chef manager at the West Campus Dining Facility, said. "It's got more options than anything else on campus. Just about anything you could want for breakfast, lunch or dinner, you can find here."
Perhaps the most important station at West Campus Dining is "True Balance." Built to be hypoallergenic, the True Balance station is the go-to place for anyone with allergies that may prevent them from eating certain foods. With a dietician on staff, students can trust they are in safe, healthy hands while eating at West Campus Dining.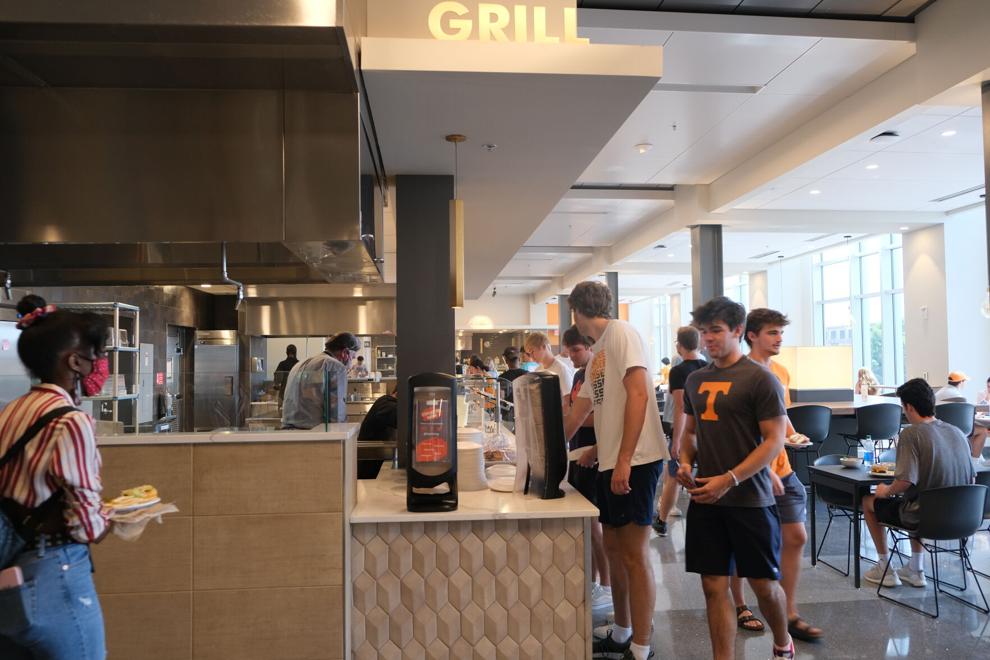 This wasn't the only thing on the mind while UT and Aramark were constructing West Campus Dining, however. The entire atmosphere of the new dining hall was intentionally crafted, hoping to be somewhere that students would want to hang out in for hours on end.
"Each of the current dining areas available to students have their own feel. The West Campus Dining Facility is nestled in amongst all of the dorms, so it's supposed to have a little bit softer, more residential feel," Barbara Tallent, the project manager for West Campus Dining, said. "It's got a little wood, some softer lighting … It's supposed to give a warm, nurturing feeling."
Situated right next to the Presidential Court Building, the West Campus Dining Facility is the closest dining hall to a large number of dorms such as Reese, Carrick, Geir, Robinson, Dogwood and Magnolia, meaning it is sure to become the go-to place for thousands of students.
With a capacity of nearly 1400, the West Campus Dining Facility is ready to welcome students in a year with record breaking attendance at UT. The dining hall will be open from 7:30 a.m. to 8 p.m. weekly.